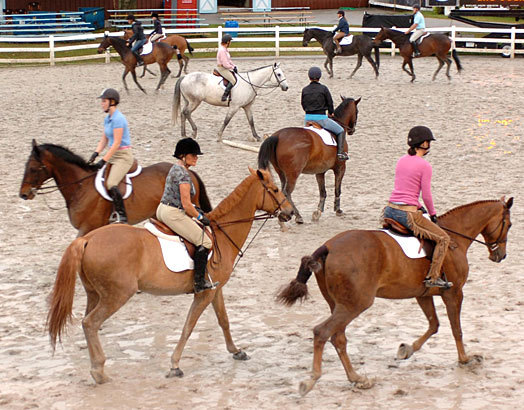 Staff photographer Clem Murray reports:
The Gold Ring is sloppy from the overnight rain but the competitors in the Amatuer/Owner Hunter class are "schooling" their horses before the start of competition today at the Devon Horse Show.
The show, which started in 1896, is the oldest and largest outdoor multi-breed horse competition in the United States.
The 2009 Devon Horse Show and Country Fair runs through tomorrow at the Horse Show grounds on Lancaster Pike in Devon.
Read more breaking news in our From The Source blog.