Archive: July, 2012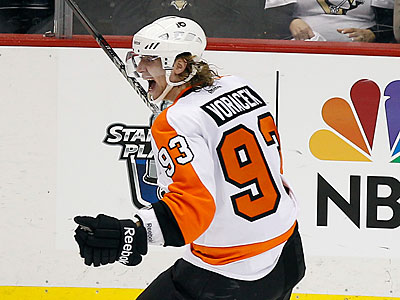 On Wednesday, Paul Holmgren said it was "only a matter of time" before the Flyers were able to re-sign forward Jake Voracek.
He wasn't kidding. It took less than 24 hours.
On Thursday, the Flyers signed Voracek to a massive 4-year, $17 million extension. He will carry an annual salary cap hit of $4.25 million, a substantial raise from the $2.25 million he earned last season, his first with the Flyers.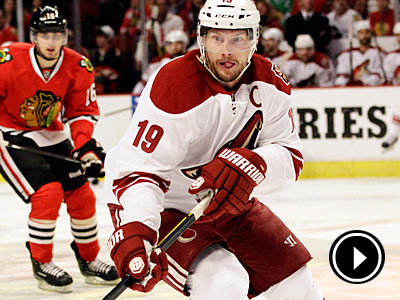 Video: What's next for the Flyers this offseason now that the Predators have matched Philadelphia's offer to Shea Weber? Will they make another big move? The Daily News' Frank Seravalli gives his thoughts.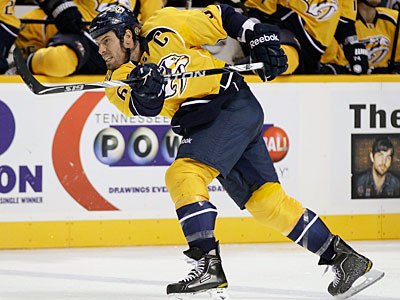 The Nashville Predators have matched the Flyers' offer sheet and will retain captain Shea Weber.
The Flyers offered Weber a 14-year, $110 million deal last week. The Predators chose to match, keeping their captain in Nashville.
"In tendering an offer sheet to Shea Weber, we were trying to add a top defenseman entering the prime of his career. With Nashville matching our offer, we wish Shea and the Predators all the best," Flyers general manager Paul Holmgren said in a statement.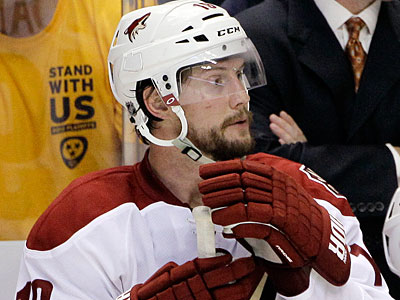 Even after making the biggest splash of the summer by signing Shea Weber to an offer sheet on Wednesday, the Flyers may not be done shopping just yet.
Shane Doan visited Philadelphia to meet with Flyers executives and get a peek at the city on Saturday, multiple sources have confirmed to the Daily News.
One league source said that while there is mutual interest between the Flyers and Doan, the visit was more about Doan "just checking his options." He also spent 90 minutes with the Rangers on Friday, after spending time in New York for the NHLPA's Collective Bargaining Agreement negotiations.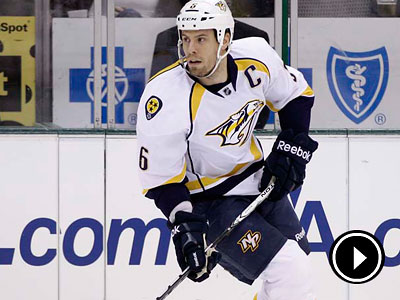 Video: The Flyers offered Nashville captain Shea Weber a 14-year, $100 million offer. Can the Predators match it? The Daily News' Frank Seravalli and CineSport's Noah Coslov discuss.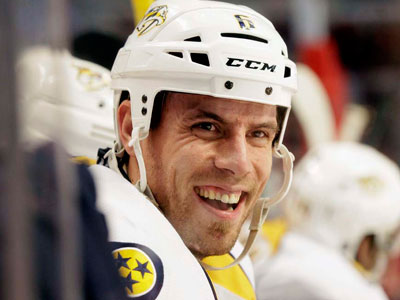 The Nashville Predators released a statement on Thursday morning to acknowledge that they are in receipt of the offer sheet signed by defenseman Shea Weber with the Flyers.
It appears, according to the statement, that this offer will sit for a few days while Nashville evaluates the complexity of the Flyers' attempt at a 'poison pill' offer.
"We are in receipt of the offer sheet signed between the Philadelphia Flyers and Shea Weber," Nashville GM David Poile said. "Under the rules pertaining to an offer sheet, the Predators have one week to decide whether to match or accept the compensation.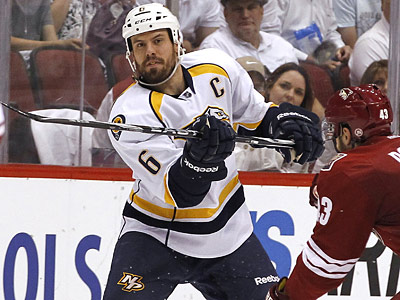 The Flyers may be well on their way to landing their biggest prize since Eric Lindros arrived in Philadelphia via trade in 1992.
As first announced by TSN's Darren Dreger, the Flyers have signed Nashville star defenseman Shea Weber to an offer sheet. According to Rogers Sportsnet's Nick Kypreos, the deal is worth $110 million over 14 years.
That deal, in pure dollar figure, would be the second-richest in the NHL's history – exceeding Sidney Crosby's recent $104 million extension from earlier this summer and traling only Alex Ovechkin's $124 mammoth contract.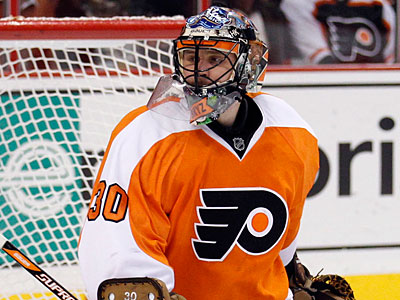 Ilya Bryzgalov is back in his native Russia, running a summer goaltending school for aspiring hockey players.
Bryzgalov caught up with Sovetsky Sport's Pavel Lysenkov for an open and intriguing offseason interview, which was translated and published by Yahoo's Puck Daddy blog. Bryzgalov opened up about his lockout plans, his upcoming season in Philadelphia, and his relationships with Jaromir Jagr, Claude Giroux and Sergei Bobrovsky.
Here is a quick excerpt, but head on over to Puck Daddy for the full Q & A session: