Archive: May, 2013
The images make a Flyers fans' heart stop: a flashy sports car belonging to the team's star player, mangled on the side of a road.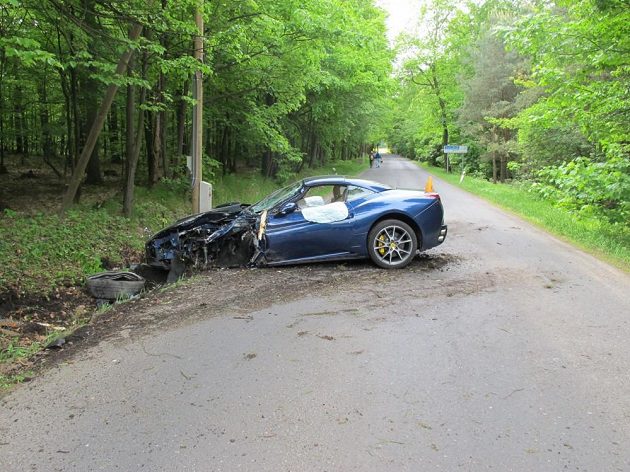 The second round of the Stanley Cup playoffs get underway tonight in Pittsburgh and Los Angeles. Both the second and third seeds in each conference were blasted from the playoffs in the first round, leaving me with a 4-4 record after going 7-1 in the first round last spring. That won't stop me from offering my second round predictions:
EASTERN CONFERENCE
(1) Pittsburgh vs. (7) Ottawa
The Pick: Senators in 7
The Reason: Yes, the Senators were awful impressive in their quick-and-dirty dispatching of the second-seeded Canadiens in Round 1, but I had the Habs pegged as a first round flop for the last few weeks of the regular season. This pick is more about what the Penguins didn't do (play defense) in the first round against the Islanders, more than anything else. That's not a knock against the Islanders, who I believe to be a fast and scrappy team. Marc-Andre Fleury was a sieve in Round 1; he's given up 40 goals in his last two playoffs series. Tomas Vokoun was better, but I don't know if he's enough to bail out the Penguins – especially against a better opponent. It's tough to pick against Sidney Crosby, but the Senators are getting healthier (Jason Spezza is now skating in practice) and I have a funny feeling about this Ottawa team.
While the Stanley Cup playoffs are percolating here, Day 4 of the World Championships is coming to a close overseas – and there are plenty of positives for the nine Flyers participating in the tournament.
Jake Voracek is leading the Czech Republic in scoring. Ilya Bryzgalov posted a shutout in his first start. Erik Gustafsson has posted more points for Sweden than Gabriel Landeskog.
Here is a quick compilation of stats and notes: