Archive: December, 2012
Team USA advanced to the quarterfinals at the World Junior Championships in Russia on Monday, thanks to a 9-3 victory over Slovakia.
When the Americans take on the Czech Republic on Wednesday (4 a.m. EST on NHL Network), they may be forced to do it without Flyers prospect Shayne Gostisbehere.
Gostisbehere, 19, was ejected from Monday's preliminary round final with a game misconduct, which was coupled with a major slashing penalty. Gostisbehere was skating through the neutral zone, with Team USA leading 5-1, when he struck a Slovakian player in the groin area.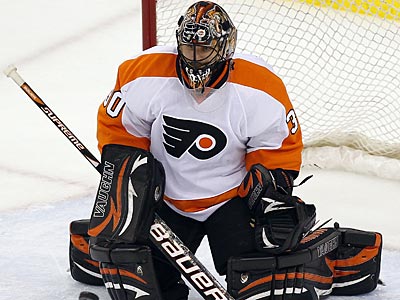 Ilya Bryzgalov has always been confident in his beliefs. Now, he has money riding on them.
According to a report from Russian news outlet RSport.RU, Bryzgalov opted out of his contract with his Russian team, CSKA Moscow, citing the end of the NHL lockout as his reason for leaving.
Bryzgalov was quoted by Russian journalist Ruslan Salikhov as saying "I quit CSKA because lockout is ending." Bryzgalov disputed the accuracy of the Russian reports with a tweet, saying he did "not make any comments like that." He also included a "smiley face" emoticon at the end of that statement. Salikhov later retracted the quote.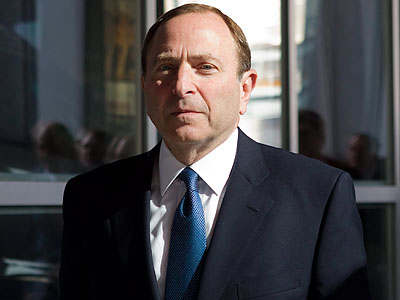 With the NHL schedule technically set to resume on Saturday night and the two sides not yet back at the table, the next round of cancelations was inevitable.
The axe dropped again on Monday afternoon, with the NHL canceling remaining games on the schedule through Dec. 30.
A total of 526 regular season games have been canceled, a whopping 42.8 percent of the schedule.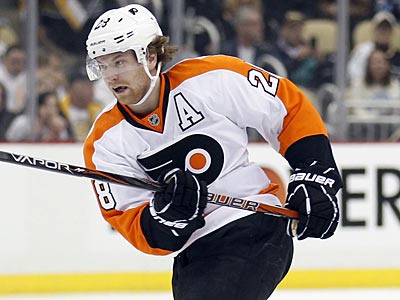 After sustaining a neck injury while playing abroad in Germany, Flyers star Claude Giroux was back on the ice in Ottawa on Wednesday.
Giroux, 24, participated in a 90-minute skate at the Carleton Ice House in Ottawa, where he makes his summer home and starred nearby with the Gatineau Olympiques in junior hockey.
"I skated for the first time today," Giroux said in a message to the Daily News. "It was a slow skate. Just trying to get the legs going again."
NEW YORK -- Optimism is flowing here at the Westin Times Square, where it appears that traction has finally been made in this maddening 81-day NHL lockout.
We do not know what went on in those closed-door meetings today between 18 players and 6 owners. Neither side was available for questions afterward, clearly not wanting to trample on any progress that had been made.
"It may be the best day we've had so far," NHLPA special counsel Steve Fehr said.
Flyers defenseman Andreas Lilja, who underwent left hip surgery in mid-July, joined the Adirondack Phantoms on Monday in Glens Falls, N.Y., on a conditioning assignment.
Since Lilja was injured at the time the NHL lockout began on Sept. 16, he was not part of the group of players locked out. He has received his $700,000 salary in regular installments. Whenever Lilja is medically cleared to play, he will join his locked out brethren and stop receiving payments from the Flyers.
Defenseman Andrej Meszaros (torn Achilles) is also rehabbing and receiving his regular paychecks. Meszaros, though, just recently began on-ice workouts and is not terribly close to being game-ready.