Archive: November, 2010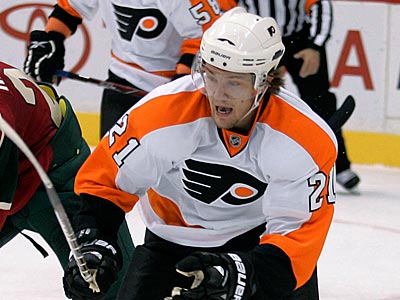 Sergei Bobrovsky will make his 10th straight start in net tonight against the Ottawa Senators, as the Flyers try to push their undefeated-in-regulation streak to 9-0-1.
But Bobrovsky's status wasn't the question heading into Monday's morning skate.
Is Andreas Nodl healthy enough to stay in the lineup, after bruising his left big toe when blocking a shot in Saturday's 5-2 win over the Panthers?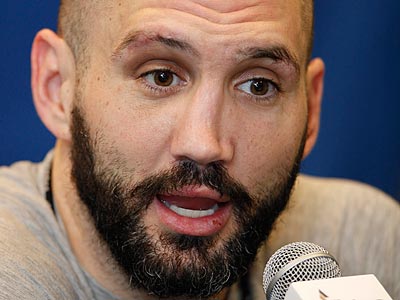 A long week for the Phantoms, in which they saw their head coach get dismissed, finally came to a close on Saturday night at the Glens Falls Civic Center.
Greg Gilbert was fired on Monday, after Flyers general manager Paul Holmgren met with the team for a lengthy chat about the direction of the franchise.
Their 10-game losing streak finally came to a halt on Friday night, in interim John Paddock's second game on the bench.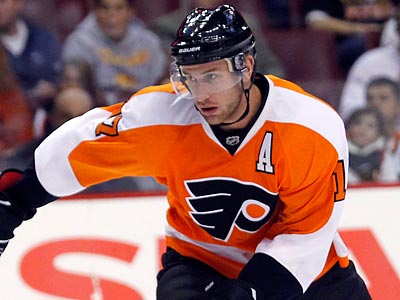 UPDATED
Jeff Carter has agreed to an 11-year contract extension with the Flyers worth $58 million.
The salary cap hit would be $5.27 million starting next season (his cap hit this season is $5 million). Carter could have become a restricted free agent July 1. The contract included a limited no-trade clause, although general manager Paul Holmgren would not specify when.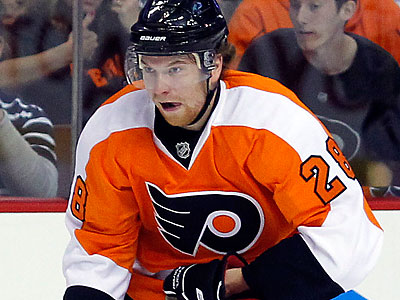 Despite leading the Flyers in scoring with 16 points in 16 games, Claude Giroux didn't even make the ballot for the NHL's revamped All-Star Game.
The NHL released their list of 100 candidates for 42 spots on Friday – and Giroux was left off the list.

When voting opens on Monday for forwards, Giroux will be available as a write-in vote only for the fan portion of the game.
In all, five Flyers were represented: Chris Pronger, Kimmo Timonen, Mike Richards, Jeff Carter and Danny Briere. All five players have been All-Stars before, with Carter representing the Flyers in 2009 in Montreal and Richards and Timonen heading to Atlanta in 2008. Pronger is a five-time All-Star. None of them have matched Giroux's success in the first 16 games of this season, night in and night out.
RALEIGH, N.C. - Forward James van Riemsdyk will be a healthy scratch for the third game in a row tonight when the Flyers play the Carolina Hurricanes.
Rookie goaltender Sergei "Bob" Bobrovsky will again be in net. "Bob" is 8-2-1 and has a 2.19 goals-against average.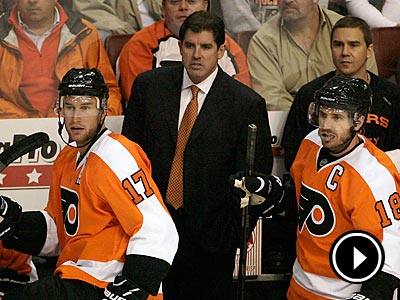 Video: CineSport's Noah Coslov catches up with the Daily News' Frank Seravalli in Raleigh where the Flyers bonded on the golf course during their recent stretch of strong play.
RALEIGH, N.C. -- For the first time since training camp, Michael Leighton and Matt Walker were back on the ice with their Flyers teammates on Wednesday, as the team practiced at the RBC Center before Thursday night's game against the Hurricanes.
Leighton had back surgery on Oct. 11 to relieve a herniated disc and his timetable for return was six to eight weeks. Leighton had skated 4 or 5 days on his own prior to Wednesday's practice.
Leighton was originally scheduled to return to practice on Nov. 10 but said he is a little ahead of schedule. He took shots from teammates and didn't seem to have any trouble moving in net.
RALEIGH, N.C. -- As the NHL schedule moves into it's second month, the NHL announced changes to the All-Star game that were formally approved by the general managers at yesterday's meeting in Toronto.
Flyers coach Peter Laviolette, as the defending Eastern Conference champion, will coach one of the teams.
Here are all of the details, as per the NHL's press release: