Archive: August, 2010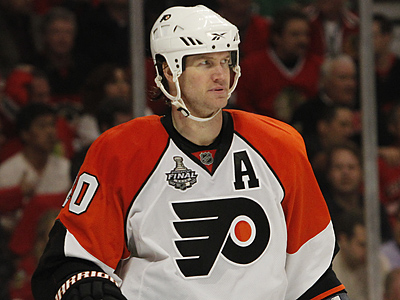 Flyers defenseman Chris Pronger, who had minor knee surgery on July 27, said yesterday he would not be 100 percent for training camp and might not be in the lineup for the season opener.

When the Flyers released the news of the surgery a week later on Aug. 3, general manager Paul Holmgren said: "He will be ready for the start of training camp."
Pronger, who turns 36 in October, was asked yesterday by Flyers public relations personnel whether he will be 100 percent for camp, which begins Sept. 17. "No. I can tell you that much," said Pronger, who had "loose bodies" removed from his right knee. "With the amount of atrophy, it is going to take a lot of hard work to build the leg muscles back up.
Flyers forward Riley Cote has retired and will become an assistant coach with the Adirondack Phantoms, according to Flyers general manager Paul Holmgren.
Cote, 30, played 156 games with the Flyers. He had one goal, six assists and 411 penalty minutes. He played three seasons with the Phantoms, when the Flyers' AHL affiliate was based in Philadelphia.
Cote will join head coach Greg Gilbert and associate coach Kjell Samuelsson on the Phantoms' coaching staff.
Wayne Stephenson, a backup goalie on the Flyers' second Stanley Cup championship team, died on June 22 in Madison, Wis. He was 65.
Stephenson is remembered fondly in Philadelphia for being on the 1975 Cup team and also for being the starting goalie that defeated the Soviet Red Army, 4-1, at the Spectrum on Jan. 11, 1976.
"On behalf of the Philadelphia Flyers, I would like to personally send my condolences to Nedina and the entire Stephenson family," Comcast-Spectacor chairman Ed Snider said in a statement.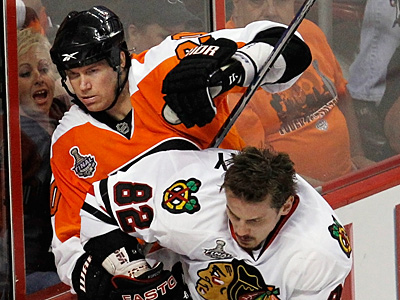 Flyers defenseman Chris Pronger had minor knee surgery last week, according to general manager Paul Holmgren.
"He will be ready for the start of training camp," Holmgren said.
Pronger, who will be 36 in October, played all 82 games last season, his first with the Flyers. He had 10 goals, 45 assists and 79 penalty minutes. In 23 playoff games, Pronger had four goals, 14 assists and 36 penalty minutes.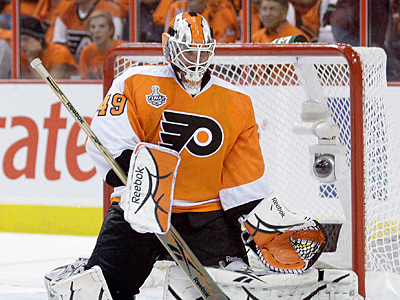 Here is a transcript of a recent conversation with Flyers goalie Michael Leighton, who was at the Skate Zone last week (transcript courtesy of the Flyers):
Q: What do you think about the off season moves by the Flyers?
ML: "Obviously, you are going to have guys come and go every year and that is what is tough about hockey. You become friends and family with your teammates. Anytime you see a guy like Simon leave it is difficult. He's a great guy and he has been in this organization a long time. He's done a lot here and I'm sad to see him go. But on the other hand we've brought in some key players who are going to help our team. I'm excited."