Archive: June, 2011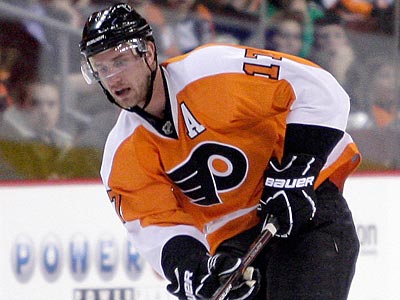 Jeff Carter has finally spoken.
After the Columbus Dispatch reported that the Blue Jackets sent an envoy that included general manager Scott Howson, coach Scott Arniel and captain Rick Nash here to speak to a radio silent Carter, the former Flyers leading scorer has finally addressed his stunning trade.
"You feel anger and betrayal and all of the emotions that go along with being traded," Carter told the Columbus Dispatch. "Sometimes it's best to just sit back and think about what you're going to say than get right out there and say things that you'll regret.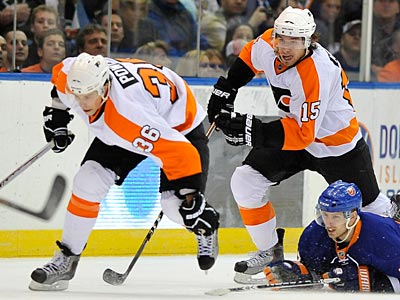 The Flyers announced they have extended qualifying offers to Jonathon Kalinski, Wayne Simmonds and Jakub Voracek.
Simmonds was acquired last week from Los Angeles in the Mike Richards trade and Voracek was acquired on the same day from Columbus in the Jeff Carter deal.
Kalinski spent the season in Adirondack after appearing in 10 games for the Flyers in 2009-10. He had six goals and 17 assists in 73 games and was a minus-16.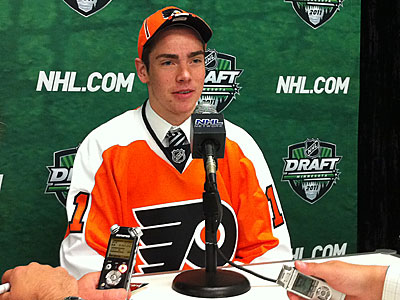 ST. PAUL, Minn. -- Without a pick in the second round to start Saturday's action at the NHL Entry Draft, the Flyers had an early pick in the third round courtesy of Columbus and their deal on Thursday for Jeff Carter.
Here's the scoop on how the Flyers spent their five picks on Saturday:
NICK COUSINS
Round: 3 (68th overall)
Position: Center
Age: 17 (Jul. 20, 1993)
Height: 5-foot-11
Weight: 170 pounds
Hometown: Belleville, Ontario, Canada
The scoop: Cousins is a smallish but scrappy forward who really developed into a solid scorer in the OHL with Sault Ste. Marie last season, jumping from 32 points in 2009-10 to 68 last season in the same amount of games.
Outlook: Not even 18 years old yet, Cousins will spend at least another year or two in the OHL, could turn out to be a Mark Recchi-type player.
The kid says: "I'm thrilled to be part of the Flyers organization," Cousins said. "I think I bring a lot of grit to my game as well, which suits their game. But I think I have some skill, too. I think I have a playmaking ability and an offensive upside that not many people may have. I think it's a good fit. I just can't way to get started."
Video: The Daily News' Frank Seravalli discusses the Flyers' selection of Sean Couturier with the No. 8 selection in the NHL draft and what Thursday's trades mean for the team's future
---

Get exclusive videos and analysis in our new app for iPhone and Android. Download it here.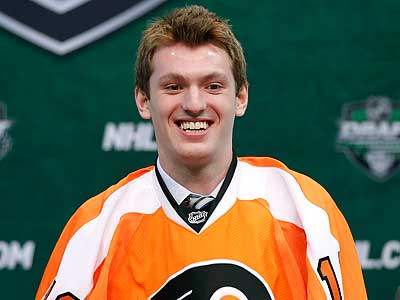 ST. PAUL, Minn. -- With the No. 8 overall selection in the 2011 NHL Entry Draft, the Flyers selected... a player very few thought would slide to the No. 8 spot in center Sean Couturier.
Couturier was ranked as the No. 5 overall draft pick by the central scouting agencies. At one point during the scouting rankings, Couturier was ranked as the No. 1 available prospect.
It was a surprising turn of events in not only that Couturier fell to No. 8, but that the Flyers decided on a center instead of a defenseman just one day after Paul Holmgren unloaded Jeff Carter and Mike Richards because of an "overload" at the position.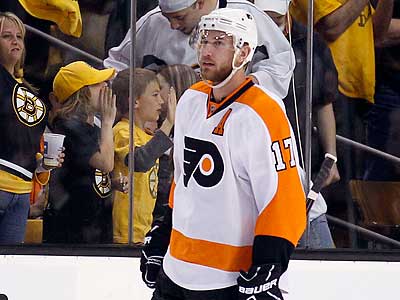 ST. PAUL, Minn. -- If you have been looking for a reason, aside from sheer disappointment, that Jeff Carter has yet to publicly address his stunning trade to Columbus on Thursday, listen to his agent.
Carter's agent, Philadelphia based Rick Curran, told the Columbus Dispatch on Friday that Flyers general manager Paul Holmgren lied to Carter earlier in the week in a face-to-face meeting.
"He is disappointed," Curran said on Friday morning in the Minneapolis Hilton lobby. "But that's no reflection of Columbus. It's more that he made a commitment to Philadelphia."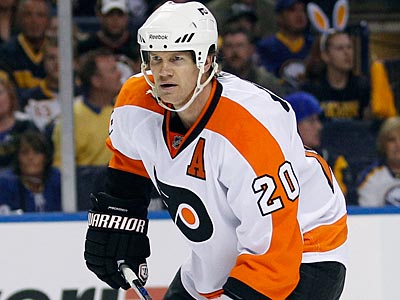 ON-GOING COVERAGE FROM THE DAILY NEWS:
ST. PAUL, Minn. -- Having been traded four different times in his career, Chris Pronger could sympathize with Mike Richards and Jeff Carter yesterday.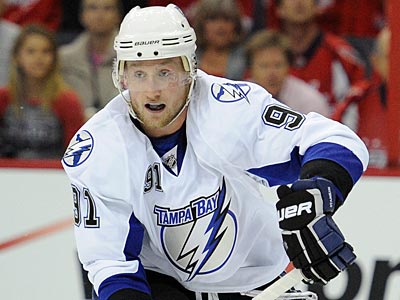 ST. PAUL, Minn. -- Exhaling, Paul Holmgren said it best on Thursday:
"A lot can happen between now and the start of training camp."
Truthfully, a lot will happen for the Flyers between now and Sunday here at the Entry Draft in Minnesota, let alone when free agency officially kicks off on July 1.