Archive: February, 2012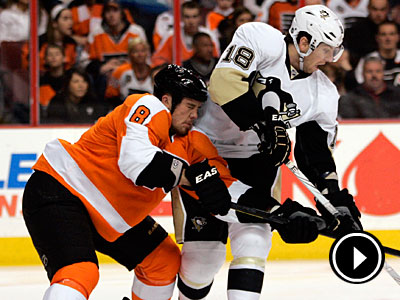 Video: The Philadelphia Flyers added two defensemen before the NHL's trade deadline, but will it be enough for a Stanley Cup run? The Daily News' Frank Seravalli gives his take.
UPDATE (1:45 pm EST): According to a league source, no hearing has been scheduled by the NHL for Vlasic's hit on Danny Briere in Tuesday's loss to San Jose. It does not appear that one will be scheduled, either, since the Sharks are back in action tomorrow, and Brendan Shanahan rarely does game-day hearings with the exception of back-to-back situations.
Therefore, it appears a suspension is not coming for the hit.
The video has been reviewed and the general consensus is that Briere slowed down and braced himself with Vlasic coming, as you can see his skates are in a stopping motion. Vlasic then extends his hands more to brace himself rather than with the purpose of driving Briere into the boards.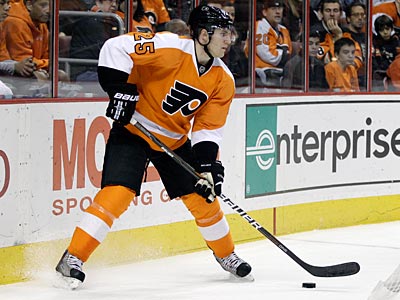 SAN JOSE, Calif. — Matt Carle is on the record as saying he would like to remain in Philadelphia.
And despite generating interest from a few clubs, Carle remained with the Flyers after Monday's trade deadline came and passed.
Now, with Carle locked up on the Flyers' roster through the end of the Stanley Cup playoffs, Paul Holmgren has until July 1 to lock up his blossomed defenseman to a new deal.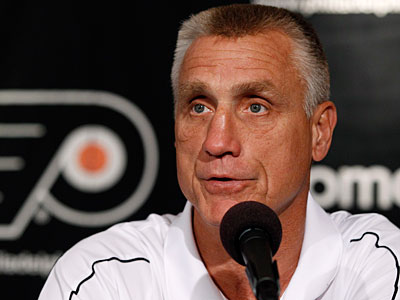 General manager Paul Holmgren said he was not disappointed that the Flyers did not make any deadline deals today.
"Not disappointed, not at all," Holmgren said. "We like our team, like the direction we're going."
Holmgren said teams asked about James van Riemsdyk but the Flyers weren't close to making a deal. "I can't do anything if teams call about him," Holmgren said. "It's his third year in the league and he's been involved in playoff games."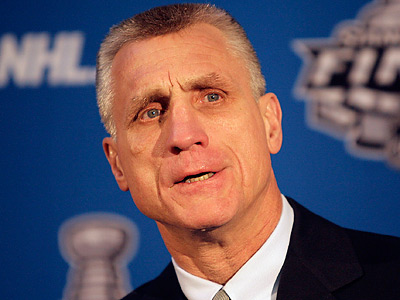 Join Frank Seravalli of the Daily News for live updates heading into the NHL trade deadline, which occurs at 3 p.m. on Monday.
On a mobile device? Click here to follow the chat.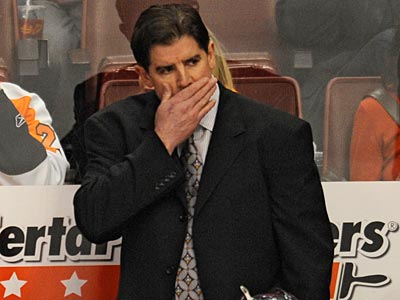 CALGARY -- The numbers are daunting.
But the Flyers say their penalty kill, like most aspects of hockey during an 82-game season, gets results in cycles.
Then consider this most recent stretch - allowing 4 goals on their last 5 penalty kill attempts (20% success) to start this road trip - to be the down side of that cycle.

"I don't know why that's been the case," Claude Giroux said. "But it's something that is killing us."

As a whole, it's been a rough month for the Flyers' PK: they are 36-for-49 (73.1%) since Feb. 1, which could be the key reason why the Flyers are in the midst of their first losing month (4-6-1) of the season.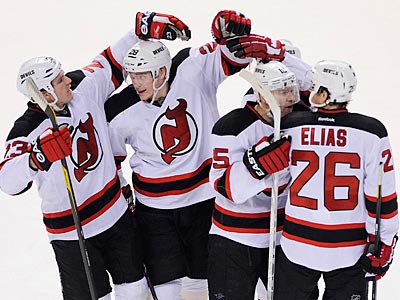 CALGARY -- Let's play a little game.
We'll give you three guesses to name the Eastern Conference's best team over the last two months.
How many actually pulled the New Jersey Devils?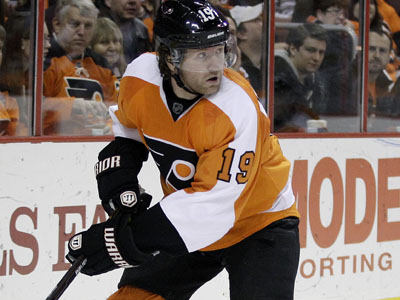 CALGARY -- Scott Hartnell said he never thought twice about his hit on Magnus Paajarvi on Thursday night in Edmonton, the one that left Paajarvi limping off the ice with a right knee injury.
Hartnell earned a minor kneeing penalty on the play, with 1:36 remaining in the second period, as his knee connected with Paajarvi on the way down.
Some thought it might garner additional consideration for supplementary discipline - especially since Hartnell was largely retaliating for a hit earlier that shift by Oilers defenseman Corey Potter.