Annette John-Hall

, Inquirer Columnist
I remember hearing the news and thinking it was somebody's version of a cruel April Fool's joke.
But sadly, it wasn't. Twenty five years ago today, on April 1, 1984, Marvin Gaye, the sweet prince of soul music, was shot and killed, gunned down by his own father during an argument. His slaying silenced that the best-selling Motown artist of all time. But more tragically, the crooning chronicler of a generation was no more.
How many singers continue to be influenced by Gaye's plaintive, silky tenor? Frankie Beverly, Brian McKnight, Maxwell.....the list goes on. Inspired by his hero, Sam Cooke, it seems Marvin was in our ears from the beginning, from the days of "Can I Get A Witness" to his seamless collaborations with Philly girl Tammi Terrell, a kinship that ended way too soon.
Annette John-Hall

, Inquirer Columnist
My friend has this saying. If he thinks someone is attempting to get too close too soon, he chortles: "She's trying to be your cousin!"
Well, Michelle Obama is my cousin. A proud relation. Not that she needed to try too hard.
I didn't need convincing by hearing her deliver a stirring speech at the Democratic National Convention last night. She had me back when she came on the national scene 19 months ago - a God-fearing, educated wife and mother who was tall and chocolate brown to boot. Loved and cherished by two parents who preached the value of a college education and sacrificed so she could get one.
Annette John-Hall

, Inquirer Columnist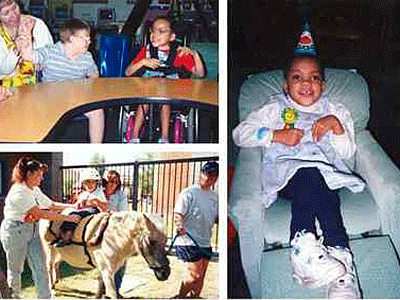 We all should be shedding tears over Danieal Kelly, whose so-called mother allowed the 14 year old to shrivel down to 42 pounds and starve to death while DHS turned its back on her.
I wrote about Danieal's nightmare in today's column.
A choked-up Mayor Nutter had some tough talk for DHS yesterday, saying that if what happened to Danieal happened to his own daughter, "I would kick their ass myself."
Annette John-Hall

, Inquirer Columnist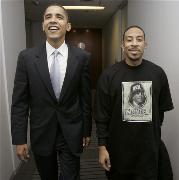 It kills me when African Americans get accused of playing the "race card." As if pointing out past and present injustices is wrong, weak-minded and smacks of victimization. Heck, if anything, challenging your country to do the right thing is not playing the race card. It's what concerned Americans do.
Not only that, blacks generally can't play the race card because they're seldom in the game. It's a game of power that only the people in those positions can play, and it's usually white men who get hands worth playing.
So yeah, I'm calling John McCain's bluff over his claim that Barack Obama played the race card by describing himself as the guy with the funny name who "doesn't look like all those other presidents on the dollar bills." I mean, you don't have to take an inventory of your dwindling cash to make that argument.
Annette John-Hall

, Inquirer Columnist

In an unprecedented move, the U.S. House of Representatives yesterday issued a landmark apology for slavery. Specifically, asked African Americans to forgive "on behalf of the people of the United States for the wrongs committed against them and their ancestors who suffered under slavery and Jim Crow."

Equally unprecedented was the fact that a white lawmaker, Steve Cohen, a Democrat from Tennessee, penned the resolution. (Ironically, Cohen also tried to join the Congressional Black Caucus but, in a flip of the script, was turned down because of his race.)

To me, it doesn't matter who takes the ball. What matters is that it gets bounced. And Cohen, a Jew who jokes that he has the voting record of a "liberal black woman" has taken an important first step to heal some deep historical wounds.