Archive: November, 2012
Frank Fitzpatrick, Inquirer Sports Columnist
Frank Fitzpatrick
Marvin Miller died yesterday at 95. Baseball owners ought to hang their heads in shame.
Frank Fitzpatrick, Inquirer Sports Columnist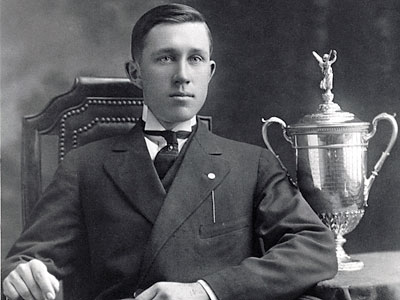 |(Tonight the Philadelphia Sports Hall of Fame inducts its ninth class. Here's a 2000 look at one of the most interesting new members.)
By Frank Fitzpatrick
On peasant Sunday afternoons in the decades after World War II, two old women would drive their big car up to the pro shop at Philadelphia Country Club, or St. David's, or Merion. From the rear seat would emerge a tiny elderly man, dressed in a dated wool suit even on the hottest summer days, and wearing a look that was a bittersweet combination of confusion and recollection.