Archive: January, 2012
Frank Fitzpatrick, Inquirer Sports Columnist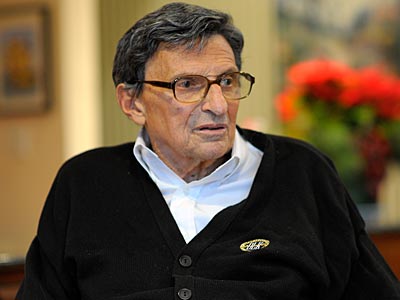 A couple of lingering questions about Joe Paterno's Washington Post interview:
1. WHY WAS JOE SO EAGER TO TALK?
According to the Post's Sally Jenkins, after their lengthy session on Thursday, Joe wanted to extend the session into Friday even though he would be in the hospital that day. Clearly, the interview wouldn't have taken place if his lawyer and advisers hadn't believed that the Q and A would aid Paterno in the court of public opinion. In that case, we might have expected a smoking-gun moment, some revelation that would help lift the veil on this troubling Jerry Sandusky scandal, perhaps clear up one of its many mysteries or even exonerate Paterno.
Frank Fitzpatrick, Inquirer Sports Columnist
The first thing you notice about about Sally Jenkins' Washington Post interview with Joe Paterno is the accompanying photo.
In it, Paterno -- his sweater slightly askew, his hair barely combed -- looks more dissheveled than I've ever seen him. He also looks almost exactly like his late mother, who lived into her 90s. Most disturbingly, though, at least for anyone who cares about him, is the fact that he looks like he's been through a wringer.
He has, of course. The lung cancer, the chemotherapy and his wrenching departure from Penn State after 61 loyal years has caused him to lose much. As the photo makes clear, he's lost weight. There's less flesh in his drawn face, less sparkle in his eyes.
Frank Fitzpatrick, Inquirer Sports Columnist
A study released Thursday by the web-research group Poll Position found that 43% of Americans believe divine intervention is at least partly responsible for the phenomenal success of Denver Broncos quarterback Tim Tebow.


Oh really?
Then how do you explain the failures of all those other NFL players who pray and call themsevles born-again Christians?
Does God like Tebow better?
Is God a Broncos fan?
Does God prefer white quarterbacks over, say, African-American linemen?
This whole notion of God intervening in football games is as ridiculous as the Tebow phenomenon itself.
If whoever created this planet -- and the billions of others out there whose only purpose, if you believe the Tebows of the world, is to serve as a colorful backdrop for earth --has nothing better to do on Sundays than help determine the outcomes of NFL games, then there's really not much point on believing in a God, is there?
Let's face it: Tebow is a marginally talented quarterback enjoying a run of luck and success he will be hard-pressed to match again, no longer how long he plays.
Frank Fitzpatrick, Inquirer Sports Columnist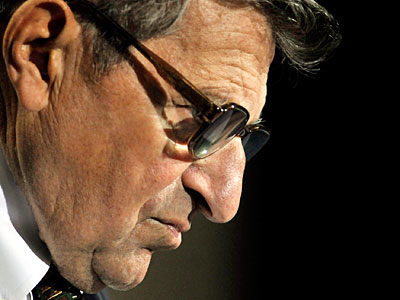 Perhaps it was just me who was struck by the coincidence.
There are elements in the background of new Penn State football coach Bill O'Brien that not only bring to mind one of the more meaningful episodes in his predecessor's career but which would intrigue a dramatist -- or a psychiatrist.
And I'm certain that if Joe Paterno took the time to examine his replacement's past, he'd have shuddered with discomfort.