Archive: April, 2013
Two employees of a Delaware Thai-Japanese restaurant were fired because of inappropriate comments they made on social media, as they called out poor-tipping customers.
The News Journal reports that the manager of Padi restaurant in Hockessin posted photos and credit card receipts over a four-month period on Instagram, tagging them with such slurs as #deuchbag #cheap #jew #hillbillies.

The article, quoting the restaurant's lawyer, says a sushi chef who seemed to defend the insults on the News Journal's delawareonline.com website also has been let go.
Rittenhouse Square meatery Barclay Prime was a clue last night on "Jeopardy!"
A contestant Andy working the category "Put your money where your mouth is" got the answer, "Yo! At Philadelphia's Barclay Prime, this sandwich is $100 (it's made with wagyu ribeye and fontina)."
"What is the cheesesteak?" was the correct question, and put $800 in Andy's till.
Quick reminder that tonight is Dining Out for Life, the Philly-rooted fundraiser, in which 150 restaurants will donate a third of their proceeds to AIDS-related service organizations.
See the list here.
Late April in Philadelphia means iffy weather - warm one day, cold the next three.
For this reason, many restaurateurs don't open their outdoor dining until at least May.
Here are 10 fun spots now open. Bring a sweater.
Devon's Christina Verrelli of Epicuricloud.com checks in with "grown-up style" brownie bites made with dark chocolate and espresso.
They're flavorful but not too sweet.
Verrelli obtained her inspiration from that little dent that forms on the top of a brownie bite when fresh out of the oven. She fills that with vanilla bean ganache. The crunchy bits on top are cacao nib brittle bits.
Need ideas on where to feed your mother? We have you covered - 15 ways.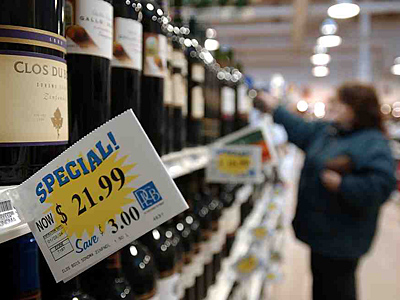 Two smaller Wine and Spirits Stores in Northeast Philly are being closed to make way for a Fine Wine & Good Spirits Premium Collection Store, opening 11 a.m. Thursday, April 25, at The Court at Grant Avenue, 2550 Grant Ave, near the Giant supermarket.
As a so-called Premium Collection store, it will carry more than 450 Luxury and Chairman's Selection wines and more than 300 regular stock wines as well. It also will have a tasting counter.
The new store will replace the store down the street in Grant Plaza (1619 Grant Ave.) and a smaller store also down the street in Blue Grass Shopping Center (2417 Welsh Rd.). Those stores will close at the end of business on Wednesday.
"Only the English muffin has the right size and sheer tenacity to properly rein in the wily breakfast sandwich," writes Meg Favreau in TableMatters.com. "Yet we rarely give it the attention it deserves."
Favreau says she assumed that the English muffin-making process was too difficult to do at home. "In my mind, English muffin factories employed multimillion-dollar industrial nook-and-cranny machines," she writes.
A Google search did not contradict that theory.