Archive: December, 2012
Inquirer critic Craig LaBan enjoyed food-related travels in 2012, venturing to such spots as Belgium to watch the brewing of a special beer, to New York's Outer Boroughs for a look at ethnic dining, and closer to home, to the Pine Barrens, for soulful Mexican cuisine.
Here's a look back:

Wawa, the Delco-based convenience-store chain, shared some 2012 numbers:
More than 190 million cups of coffee served
More than 4,000 tons of ice in frozen blended beverages
At ICanCookThat, that blogger Kaitlin goes to Baked Bree, and comes up with ideas for that sweet holiday treat, chocolate bark.
Rice Krispies cereal goes in between the layers to add a little bit of extra crunch to the bark.
See the recipe, shown step by step, here.
Jessica Lopez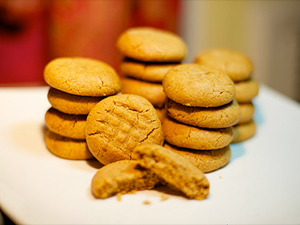 No one should have to go through the holidays without having at least one Christmas cookie; even those who eat a gluten-free diet.
"When Thanksgiving ends and the holiday season officially begins, seemingly earlier than the year before, the pumpkin pies and cranberry scones disappear in favor of brightly decorated reindeer-shaped sugar cookies and wide-eyed smiling gingerbread men," writes Dori Molozanov, a blogger for Table Matters.
While it may seem like cookie options sans gluten are bleak, Molozanov has three recipes that the whole family can enjoy: chewy peanut butter cookies, sugar cookies and inside-out chocolate pumpkin cookies.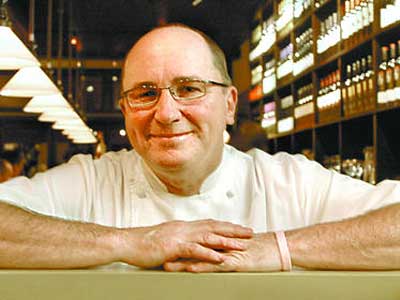 Homebound seniors in Manayunk, Roxborough, East Falls, Germantown, and parts of North Philly will enjoy a holiday feast on Sunday, Dec. 23, thanks to chef Bruce Cooper of Jake's & Cooper's Wine Bar in Manayunk, who will again join forces with Journey's Way, North Light Community Center and the Manayunk Development Corporation.
More than 50 volunteers, including their families, will cook, pack and deliver 400 turkey meals.
This is the 16th year that Cooper has prepared and donated holiday meals to the community. The staff at Journey's Way reach out to the community to identify, assign routes, and deliver dinner. North Light recruits and oversees volunteer efforts and Manayunk Development helps assemble and delivers.
Prix-fixe dining, offal, liquor on tap, and the rise of ramen are three of the trends spotted by Danya Henninger, Zagat.com's Philly contributor.
Catch her report here.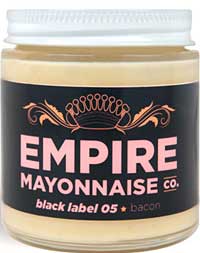 We love our bacon. We love our mayo.
Put 'em together and you have bacon-infused mayonnaise from the Empire Mayonnaise Co., whose product description says: "We have a hard time not eating this straight out of the jar. Use as you would bacon, on egg sandwiches, burgers, salads, baked potatoes. Try our signature "Skinny" BLT - Lettuce, Tomato and Bacon Mayonnaise. Gorgeous."
Ingredients are non-GMO canola oil, pasteurized egg yolks, vinegar, salt, and bacon.
Perhaps Philadelphia sports fans have little reason to celebrate with bubbly, but we're coming into New Year's Eve and its attendent champagne-cork popping.
The American Academy of Ophthalmology says uncontrolled champagne corks fly fast enough to shatter glass, and can also cause serious eye injuries and vision loss.
In response to readers' questions about this common eye hazard, Dr. Monica L. Monica shares champagne cork removal safety tips in the accompanying video.