Archive: November, 2012
Jessica Lopez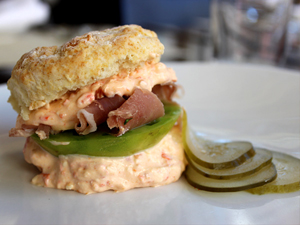 There are some weekdays you really rather not cook yourself dinner but you don't have to settle for ordering a pizza or pulling into the nearby fast food joint.
Starting on Monday, Dec. 3, Supper Restaurant (926 South St.) will host a new special each weeknight in addition to its Weekend Warrior Brunch on Mondays (11 am – 2 pm).
Here's the lineup:
Jessica Lopez
Remember that godawful sweater you bought last year to wear to your friend's ugly sweater holiday party? You're going to want to find it for the Mad Elf Holiday Sweater Party hosted by Perch Pub (1345 Locust St.) on Wednesday, December 19, from 7-10 p.m.
Jessica Lopez
Can't remember the last time you had a pig-head croquette?
On Monday, December 3, six chefs will come together to serve a six-course, offal dinner at Le Virtu (1927 E. Passyunk Ave.). Seats are $60 per person (excluding tax, gratuity and beverages) and dinner will be served at two seating times at 6 p.m. and 8:30 p.m.
Channel your inner Anthony Bourdain and feast on menu items including lamb-brain ravioli in blood pasta and veal tongue Wellington.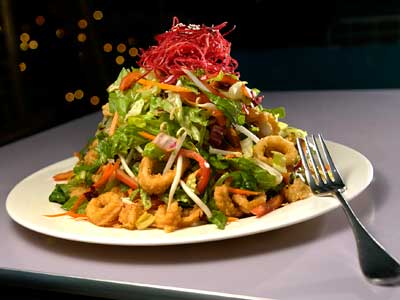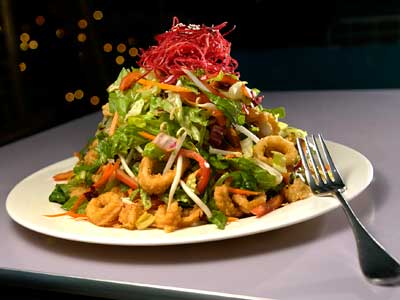 Phillyism is out with a list of five foods that "won't make you feel like a fatty," under the assumption that between Thanksgiving and Christmas, we're trying to eat somewhat healthfully.
Among the crop is the "Bacado" at the new Eat-A-Pita shop on 12th Street near Sansom, which loads greens on its pita sandwiches for filling meals. But if you're looking for healthfully, we say, you can do much better at Eat-A-Pita than the Bacado, which includes bacon and avocado along with the veggies.
Phillyism also heaps praise on The Continental's calamari salad - while adding a disclaimer that its crispy calamari is "clearly unhealthy."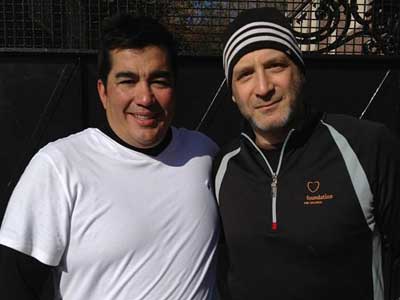 Johnny Goodtimes, video crew in tow, covered Thanksgiving Day's annual tag-football game between Jose Garces and Marc Vetri's posses at Franklin Field.
Vetri and company made it three wins in a row. Garces donated $5,000 to Vetri's foundation.
One casualty: John Plower of Amis, a backup QB and occasional receiver, got tackled out of bounds and dislocated a shoulder.
Jessica Lopez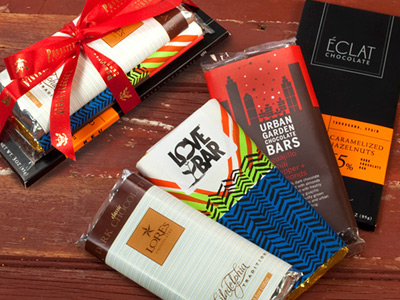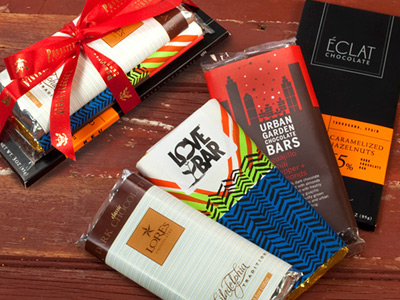 The Wall Street Journal assembled a list of Cyber Monday deals for the "cyber hungry," featuring this steal for Philly-made chocolate.
The Pennsylvania General Store has put together a Philly Dark Chocolate Bar Sampler ($29.99) that includes items from such locally acclaimed chocolatiers as John & Kira, Eclat and Lore. The sampler includes bold flavors such as John & Kira's Guajillo Chili Pepper & Almonds dark chocolate bar to Eclat's Dark Chocolate Obsession Bar filled with caramelized hazelnuts.
Click here for ordering information.

For more Cyber Monday deals gathered by the Wall Street Journal, click here.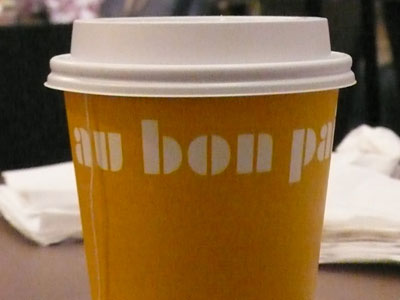 Proving that no topic is too arcane for the Internet, the blog 22ndandphilly surveys the surfeit of hot chocolate options at 30th Street Station.
The contenders: Saxby's, Au Bon Pain, Cosi and Dunkin' Donuts.
None seems to disappoint our correspondent.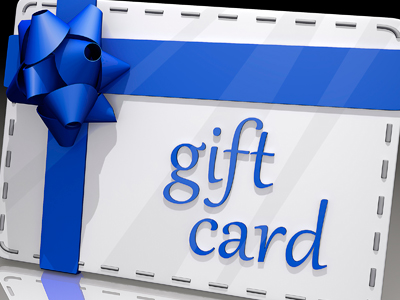 Nation's Restaurant News sizes up the scene in restaurant gift card sales.
NRN reports that the National Retail Federation predicts that 81.1 percent of shoppers this year will purchase at least one retail gift card of some sort, spending an average of $156.86 – the highest amount in a decade. Total spending on gift cards will reach $28.79 billion this year.
According to an NRF survey released in October, respondents said the cards offered by restaurants were among the most popular: More than 33 percent of respondents said they planned to give the gift of a restaurant meal during the holidays.