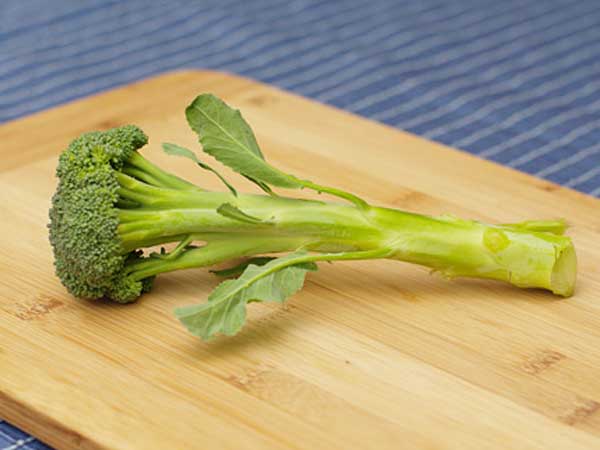 The stem of broccoli has often been neglected in kitchens­– deemed inedible and chopped from its familiar floret counterparts.
Until now.
Joy Manning, editor and writer for Table Matters, says there is talk in the culinary world of the "stem to root" trend in vegetable cooking.
A recipe for Asian chicken salad with ginger vinaigrette calls for bagged broccoli slaw. The slaw could be dressed with the vinaigrette and set for hours without getting soggy, something Manning deems as a "bagged-lunch miracle."
She tracked down a bag of Mann's Broccoli Cole Slaw at her local supermarket for $2. Company representative Elena Hernandez explains that in the 1980s the broccoli floret became popular and the stems were donated to farmers as animal feed.
It wasn't until 1991, Manning writes, that broccoli stalks were shredded and turned into slaw.
Buying pre-packaged broccoli slaw may be a time saver, but Manning writes that making your own is simple and "greener."
To read her full post and to find a recipe of broccoli slaw, bacon, cheddar and apple salad, click here.