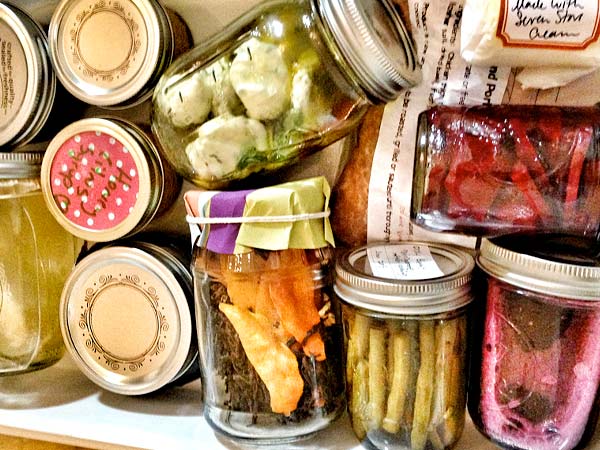 After stalking the Philly Swapper's Eventbrite page for details on prior food swaps, Kelly Vass, owner and blogger of kellybakes.com, finally committed to attending one.
"They're a really great way to meet new people who share your interest of baking, cooking, fermenting, curing, gardening or whatever food-related wonder it is that you make and do," Vass writes. "And, they're a really great way to pawn off your own food test recipes in exchange for a variety of delicious food items and drinks."
The winter food swap featured everything from dily beans, freshly made butter, cranberry bitters, chicken and pork belly sausage and homemade nutella, Vass writes.
Sound like something you're interested in? Vass' number one tip when attending a Food Swap is to leave your shyness at the door.