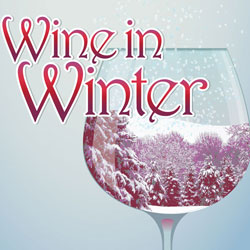 On Friday, Feb. 1, the Kelly Anne Dolan Memorial Fund (KAMDF) will host its 6th Annual Wine in Winter event at the Normandy Farm Hotel & Conference Center (1401 Morris Road, Blue Bell, PA 19422) from 7:00-11:00 p.m.
Tickets are $100 per person. Attendees will sample wines, premium beers, spirits and complimentary foods provided by local restaurants, beverage suppliers, and caterers. There will also be a silent auction and raffles for a 46-inch TV, an "instant" wine cellar, and a restaurant "bonanza."
The Kelly Anne Dolan Memorial Fund is an advocate for families with seriously ill, physically and cognitively challenged, and severely injured children nationwide through information and education.
To make a reservation, call the KAMDF office at 215-643-0763.
Click here to view the list of items for the silent auction as well as the list of participating restaurants, beverage suppliers and caterers.