Since opening PYT in 2009, owner Tommy Up has established 'speakeasy' cocktail spot Emmanuelle behind his Piazza food spot, and snagged a deal to make the Northern Liberties restaurant a franchise. So what's next for this foodie businessman? "Philadelphia's first tiki bar" nestled in the buzzing neighborhood of Fishtown.
The Yachtsman is Up and partner Sarah Brown's next big local project, and this time he's hoping to pull in the final steps of funding through a Kickstarter campaign. Launched earlier this week, with a goal to raise $36,700, the campaign already has over 30 backers with over $3,000 pledged. While they say the structural work for the location is done, they've run into "some unforeseen snags" which is costing them more money than they had originally hoped.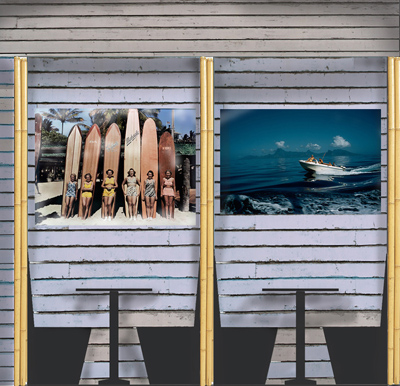 They promise eats from "celebrity chef friends" like Chris Vacca and Kiki Aranita of Poi Dog, in addition to a Hawaiian bar food menu, "flaming tiki drinks" and "'luau-style' pig roasts" on Sundays.