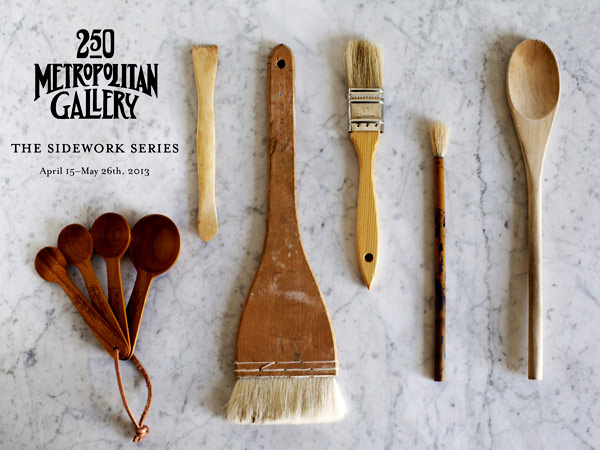 Metropoitan Gallery 250, Metropolitan Bakery's nonprofit, community art gallery, will showcase the talents of 10 artists working in the top restaurants in Philadelphia in the first installation of Metropolitan Gallery 250: The Sidework Series from April 15 to May 26.
Sure, they can create culinary masterpieces, but in their off time Philadelphia mixologists, chefs and servers are creating other works of art—like paintings, sculptures, prints and photographs.
"The food scene and the art world are tightly connected and reliant on each other, so it seemed natural to have this exhibit," said Wendy Born, who owns Metropolitan Bakery along with baker James Barrett. "We hope everyone will come out to support the artists from the Philly food scene. Who knows? Your favorite waiter might have created the perfect piece of art for you."
The exhibit will open Monday, April 15 from 6 p.m. to 9 p.m. at the Metropolitan Gallery 250 (250 S. 18th St. Unit 102) with a "beer and cheese" reception featuring the new Swing Session Saison beer from Victory Brewing and snacks from Metropolitan Bakery. A second showing will take place on First Friday, May 3rd from 6 p.m. to 9 p.m. for an "Art & Ice Cream Social" featuring Little Baby's Ice Cream, which will debut its first batch of limited edition Sour Cherry, Sea Salt & Dark Chocolate Cookie-flavored ice cream based on the confection by Metropolitan Bakery.
For more information, click here.