We're all familiar with the Hot Toddy. Good Dog (224 S 15th St.) bartender Nemanya Popovich decided to put his own spin on it.
"The hot toddy is usually made with dark teas," Popovich said. "When you're a bartender you're allowed to break the rules.
Popovich substitutes a regular tea bag with a mint chamomile tea. "I thought something a little sweeter might work," he said.
---
GOOD DOG ODD HOTTIE
What you'll need:
St. Germain Elderflower Liqueur
Honey simply syrup
Stravinsky Vodka
Mint chamomile tea (or other preferred light tea)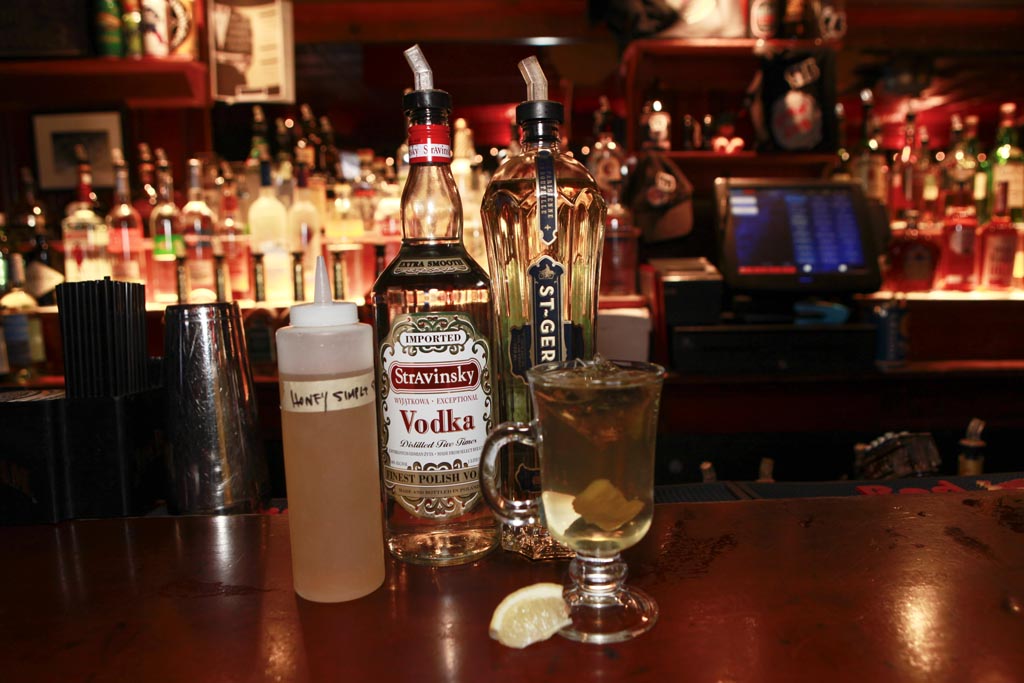 1) Combine 1/2 oz. of St. Germain's Elderflower Liqueur with 1/2 oz. of honey simple syrup.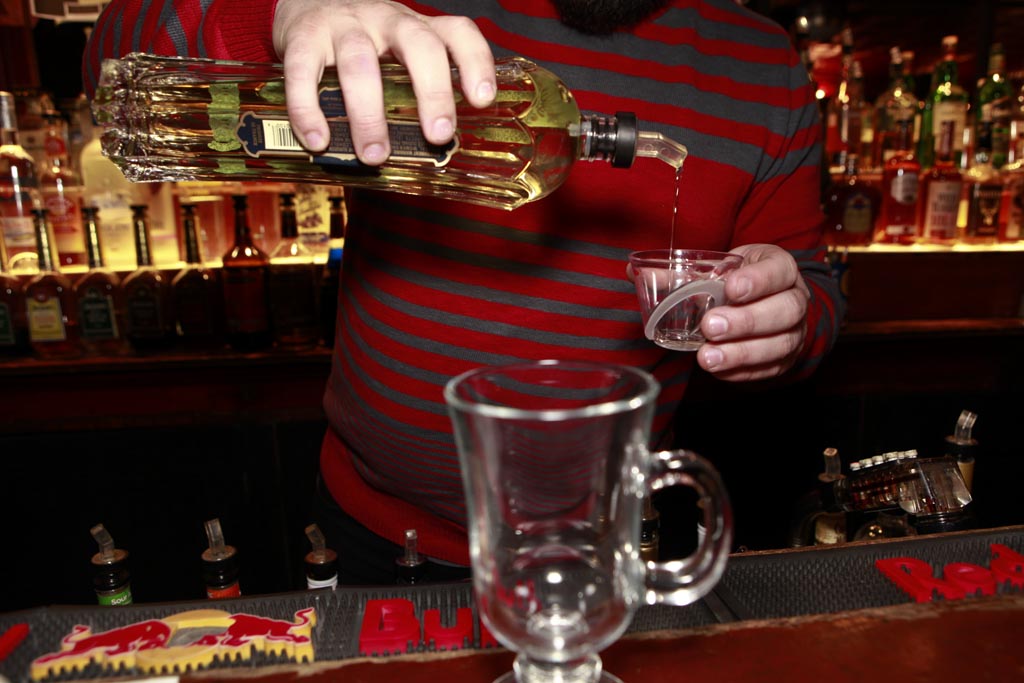 2) Pour St. Germain's Elderflower Liquer, honey simply syrup mixture into glass.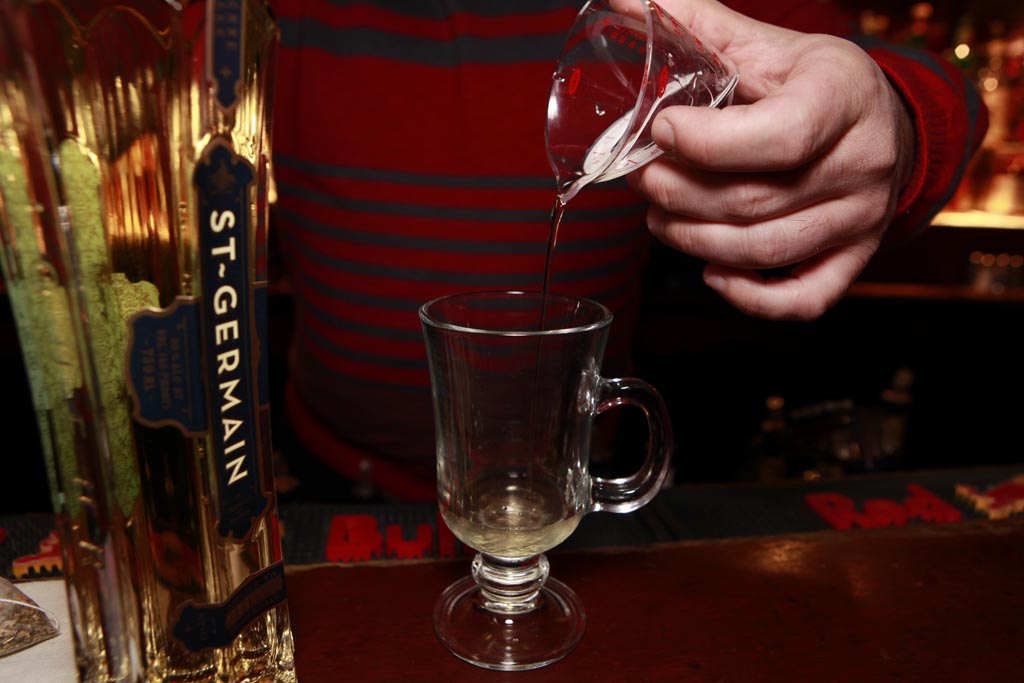 3) Add 1 oz. of Stravinsky vodka.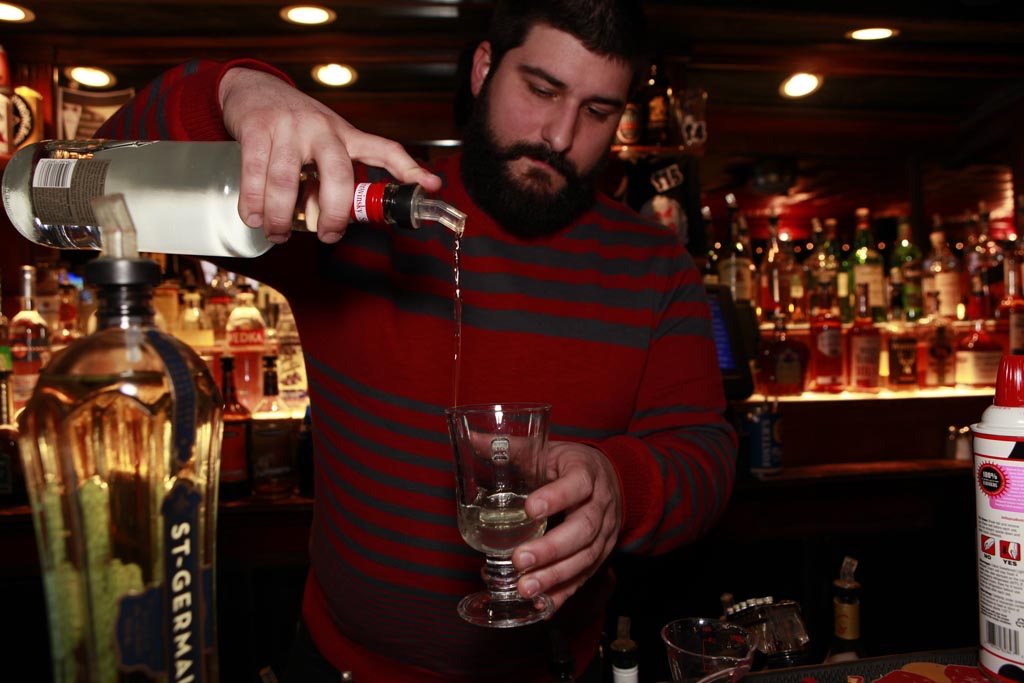 4) Fill glass with hot water.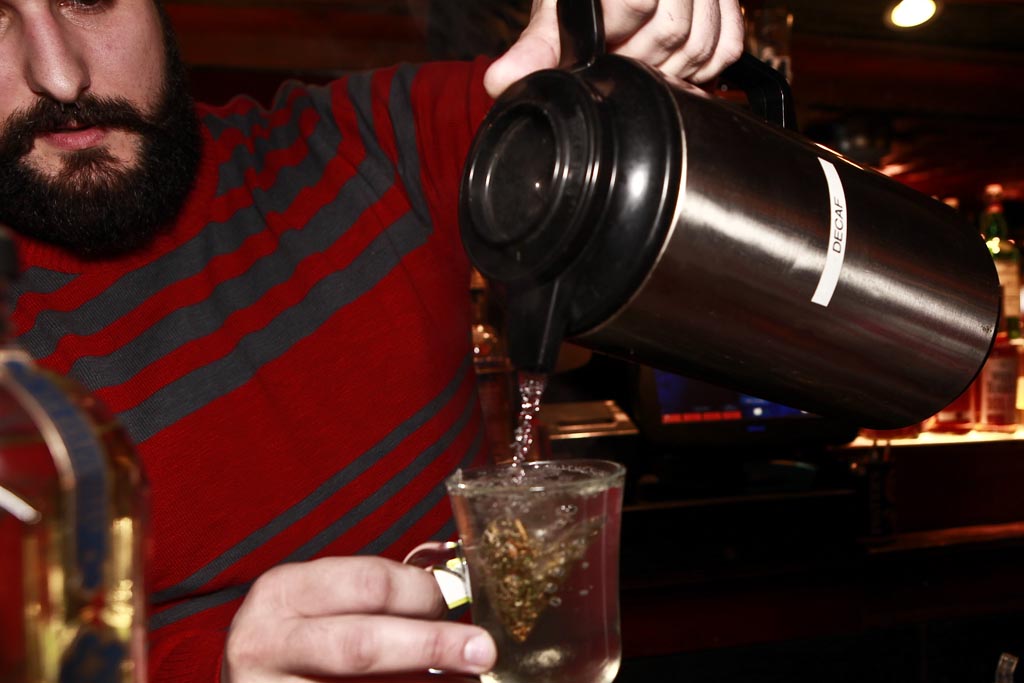 5) Add mint chamomile tea bag.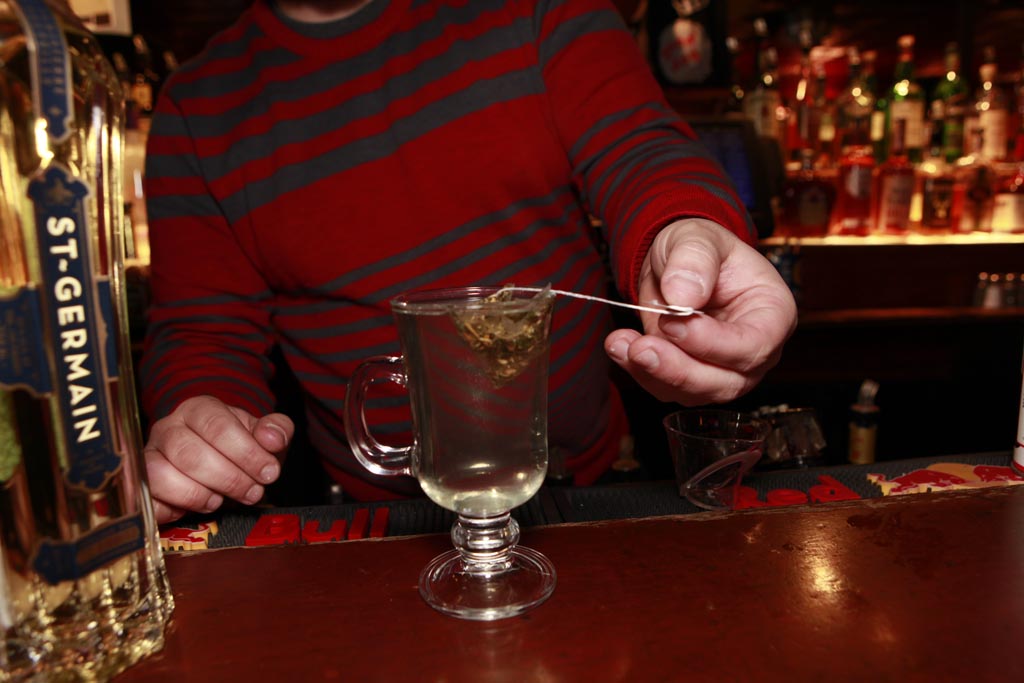 6) Peel lemon, squeeze zest and drop into glass.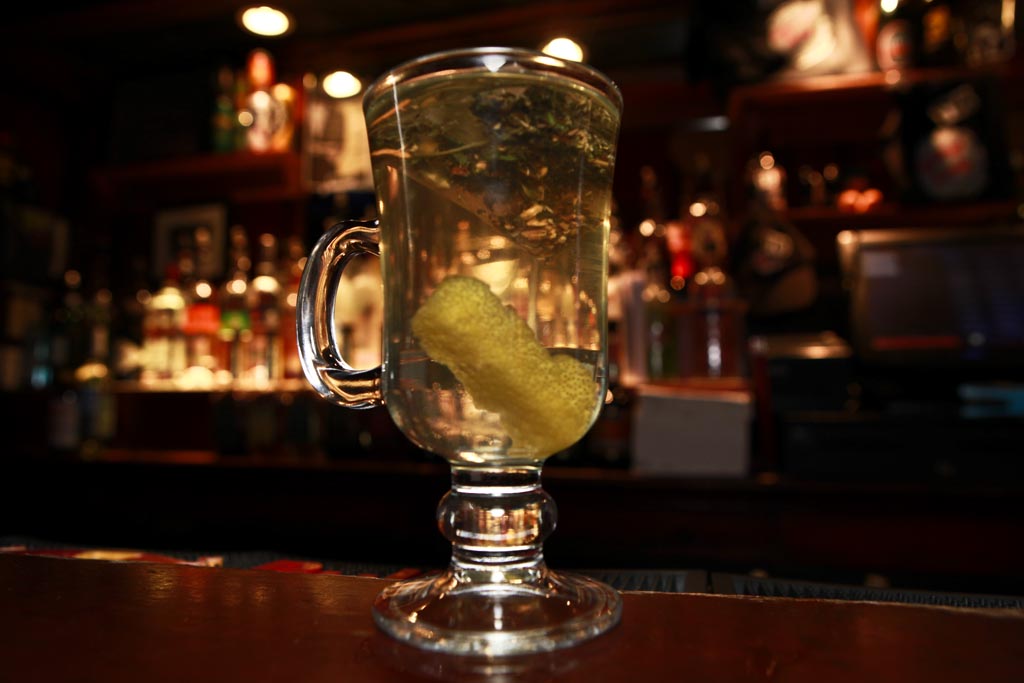 Photos by: Hillary Petrozziello / Staff Photographer