Walk by Profi's Creperie at the Reading Terminal Market around lunchtime and the aroma might stop you in your tracks. The open counter allows passers-by to watch the crepe-makers effortlessly drip batter onto the grills and assemble this treat with sweet or savory ingredients.
Blerin Ponoci, who has been a manager at Profi's Creperie for four years, broke down each step of the (bestselling) banana, strawberry Nutella crepe for you to try at home.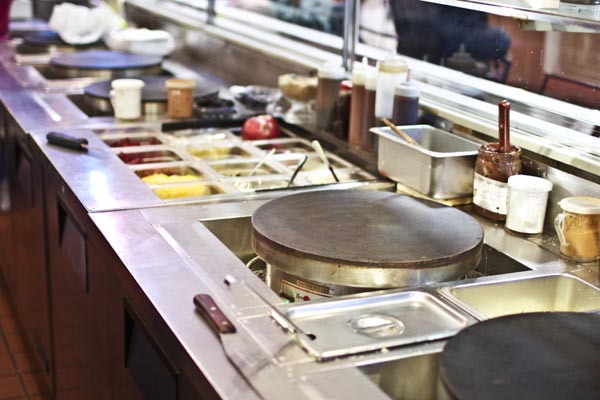 If you don't have a crepe grill, you can always use a crepe pan (available at ktichen supply stores starting at about $24) or a large frying pan with a lip to make the flipping process easier.