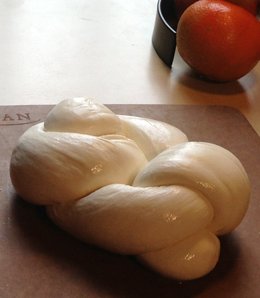 Kevin Sacherman says his desire to make cheese came from his love of eating it.
However, his first attempt at making two-hour, homemade mozzarella resulted in "a pile of cheese more akin to a ball of warm cauliflower than an artisanal dairy product," he writes in a post for Table Matters. "The "cheese" crumbled between my fingers like wet sand, and when I cautiously sampled a pinch of my work all that came to mind was damp, salty cardboard."
Sure he could solve differential equations, analyze blood flow models, and pass a course titled "Chronobioengineering," but when it came to cheesemaking, this engineer was stumped.
The recipes seemed simple, requiring only five ingredients: milk, citric acid, rennet, and salt. The trouble arose in finding rennet, citric acid and high quality milk.