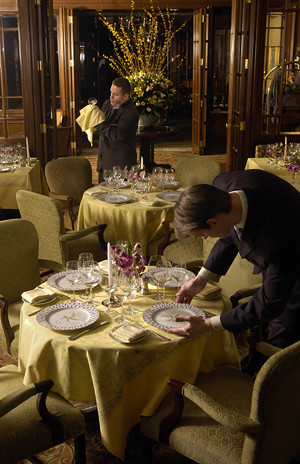 Zagat recently released the Top Service restaurants in 25 U.S. cities.
Philadelphia's own Fountain Restaurant (1 Logan Square) at the Four Seasons made the list.
There's nothing worse than bad service at a restaurant, according to Zagat surveyors. In a recent national survey, 64% of surveyors cited service as their number one complaint when dining out (followed by noise 19%, prices 6%, food 6% and parking 3%). In fact, 32% said they would cut their tip by 10% for receiving bad service.
Click here to read the full Zagat report.