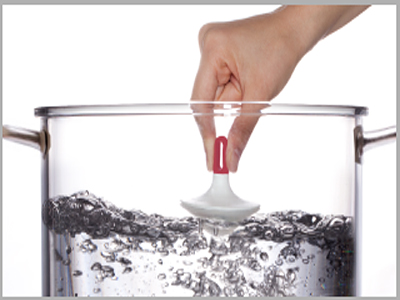 1. Always know when your water has come to a boil with Boil Buoy ($12.99). Just place Boil Buoy into a pot of water, turn up the heat, and wait for the ringing chime to let you know that your water is ready. The foam core provides buoyancy and the weighted bottom ensures Boil Buoy stays upright and ready to ring. This product is made from 100% food and heat-safe materials. Boil Buoy was invented by Ryan Kent of New York.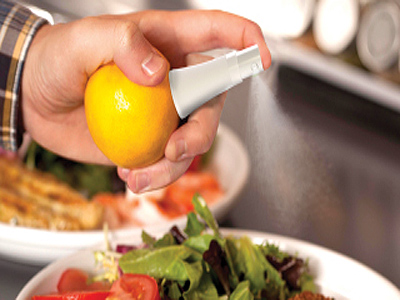 2. Spray it, don't squeeze it! Add some zest to your dishes with Stem ($4.99), the citrus sprayer designed so you can spray juice directly from a citrus fruit onto your food or in your drinks. Stem's serrated teeth allow for simple insertion and with the use of one finger you can now spray juice on your favorite foods. This product was invented by Tim Houle from Hazel Park, Mich.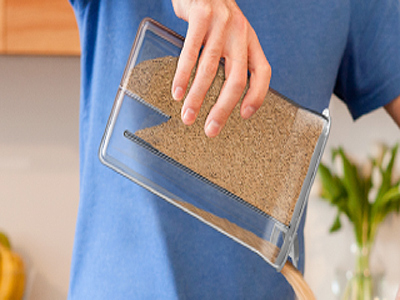 3. Pour out the perfect portion with Silo ($12.99). Simply fill the container's "reservoir" with up to 3.5 quarts of dry ingredients. Silo's adjustable barrier allows you to choose between 1 or 1/2 cup to get the exact amount with each pour. The hinged lid opens easily and seals tight to retain freshness. Silo was invented by Jan Habraken of New York.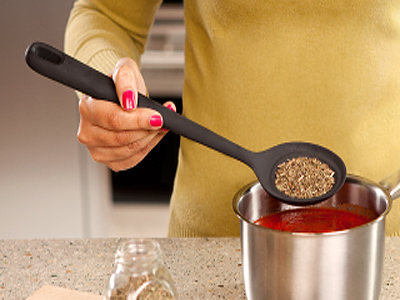 4. When cooking your holiday meal, you use a measuring cup to dole out ingredients, then a spoon to stir them up. Skip a step with Portion ($9.99/pack of 2), a cooking spoon with integrated measurement tools. The large and small spoons feature measuring lines for dry ingredients including 1tsp, 1 tbs, and 2 tbs. Portion was invented by Mark Rumaner of Aurora, Ill.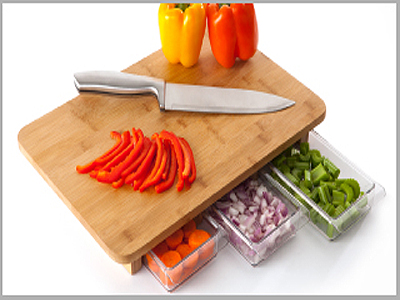 5. Chop chop! It's time to take food preparation to the next level. Mocubo ($39.99) is a bamboo cutting board with three food prep containers that help you slice, dice and organize. The prep drawers separate and store ingredients and the rubber feet keeps the board steady as you work. Mocubo was invented by Justin Giannone of Huntington, N.Y.
These gadgets are available through Quirky.com, which recruits "inventors" with product ideas and then handles the financing, engineering and distribution of the product.