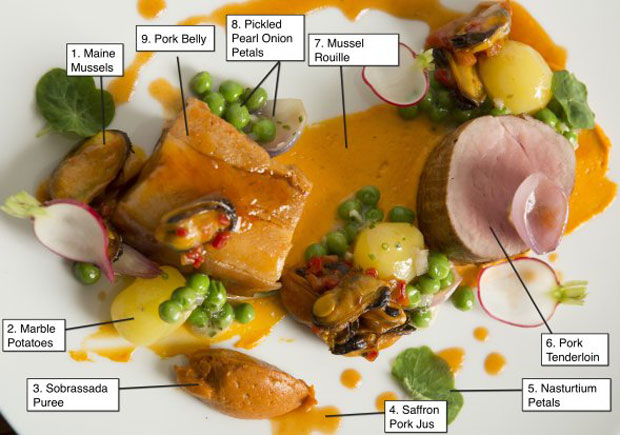 The week-old Fitler Dining Room has hit the national radar, as FoodRepublic.com deconstructs chef Robert Marzinsky's Pork Tenderloin and Belly.
(Don't you love it when you actually know what's on your plate?)
"This dish is based on the basic idea of the Spanish-Portuguese 'Holy Trinity' of pork, shellfish and potatoes," explains Marzinsky. "The combination of ingredients can be imagined as paella without the rice — which is essentially an oxymoron, considering paella is all about the rice."
See the piece here.
Image: FoodRepublic.com; used with permission