Need ideas on where to feed your mother? We have you covered - 15 ways.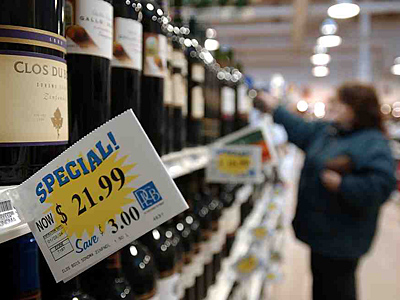 Two smaller Wine and Spirits Stores in Northeast Philly are being closed to make way for a Fine Wine & Good Spirits Premium Collection Store, opening 11 a.m. Thursday, April 25, at The Court at Grant Avenue, 2550 Grant Ave, near the Giant supermarket.
"Only the English muffin has the right size and sheer tenacity to properly rein in the wily breakfast sandwich," writes Meg Favreau in TableMatters.com. "Yet we rarely give it the attention it deserves."
Immigrant David Tran, a former officer in the South Vietnamese army, founded hot sauce company Huy Fong Foods Inc. in 1980 - naming it after the ship that brought him to the United States.
Need a fast way to cook a whole chicken?
Thomas Jefferson is turning 270 years old on Saturday, April 13 and to celebrate Chef Walter Staib, owner and chef of the City Tavern (138 S. 2nd St.), will host a one-night only, live performance of his show, A Taste of History, at the Kimmel Center's Perelman Theater at 8 p.m.
Jessica Lopez
JG Domestic (Cira Center, 2929 Arch St. Ground Floor) is offering Blue Plate Specials, a daily-changing meal for $12.50, on weekdays from 11:30 a.m. to 3 p.m.
We have to hand it to Lee Porter. The blogger at Chocolate Covered Memories has returned to Citizens Bank Park to update his popular guide to the ballpark beer scene.
You can drop 8 bucks or more for a craft beer at some of the fancier taps in town.