It's February, and those New Year's resolutions have gone by the weigh-side.
A check of the Philly-area burger scene shows some creative - and mighty calorific - new offerings.
Rouge on Rittenhouse Square, whose luscious burger is part of Philly dining lore, offers a burger of the month. Chef Sam Noh's Full Nelson Burger, February's feature, is topped with bacon-wrapped pork belly (yes), caramelized onions, Gruyère, avocado, and spicy pickles. Fries are included.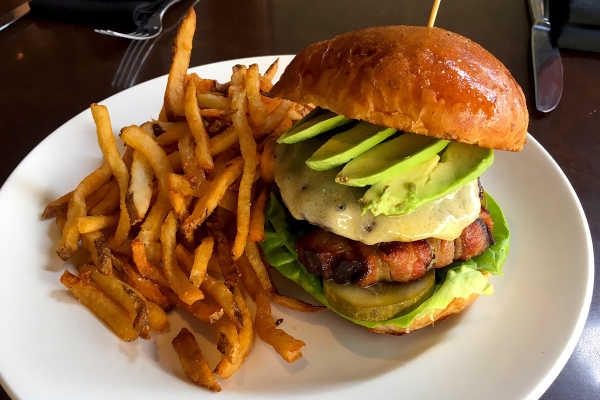 Lucky's Last Chance's Manayunk location just put the PK Burger on the menu. It's a quarter-pound patty with Cheddar, two potato-and-Cheddar pierogies from The Pierogie Kitchen, caramelized onions, sour cream, and a side of sauerkraut.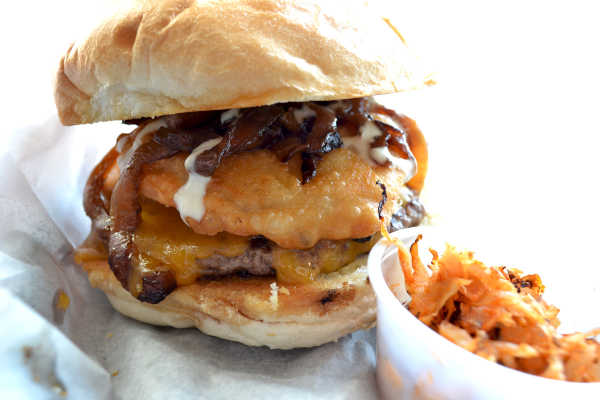 Blue Duck in Northeast Philadelphia has entered the food-challenge realm by serving what chef/co-owner Kris Serviss calls a "5-patty smash": The $25 creation includes five 4-ounce beef patties topped with Cooper American, pickles, onions, and "special sauce" on a Martin's potato roll. If one person finishes it solo, he or she gets an order of Duck fries on the house.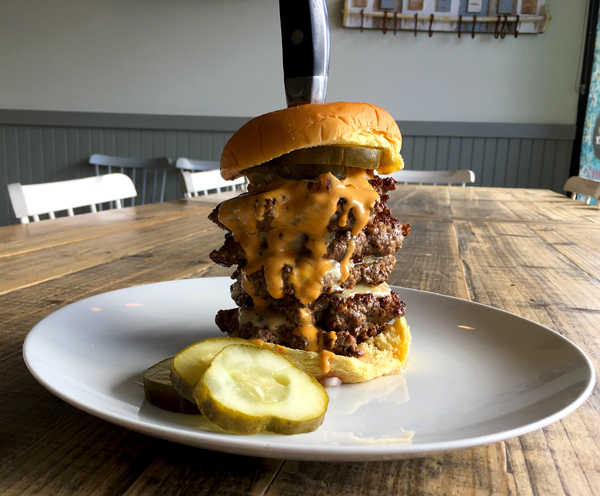 Sketch Burger in Fishtown, meanwhile, offers a Truffle Butter Burger. Not surprisingly, it's a cheeseburger topped with mushrooms that have been sauteed in truffle butter. Its roll is also slathered in truffle butter. (You have a choice of cheeses, and the house suggests Swiss.)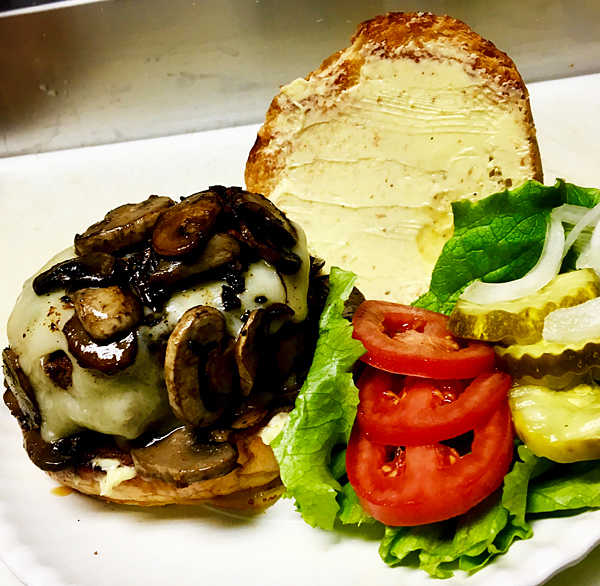 P'unk Burger on East Passyunk borrowed the fried mozzarella sticks from sister eatery SLiCE Pizza. The Caprese Pesto Burger takes organic beef, tops it with the panko-crusted sticks, basil, balsamic glaze, and sun-dried tomato pesto.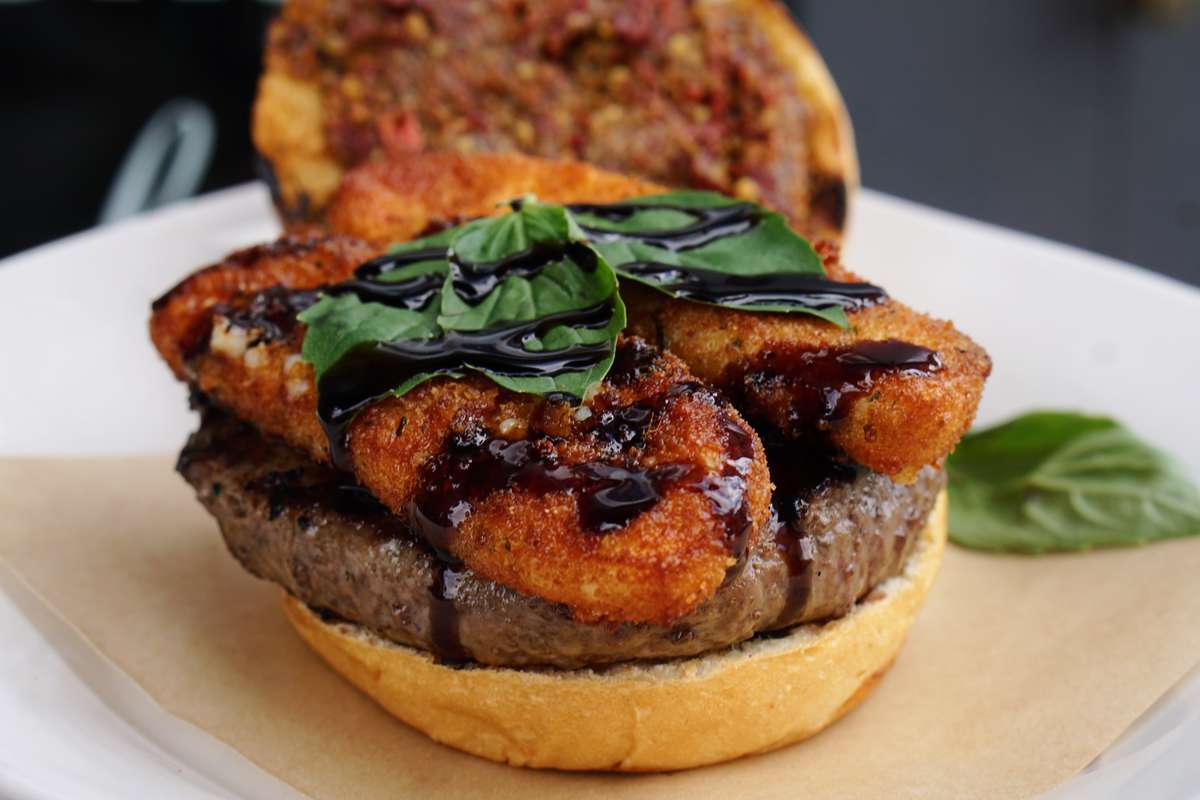 Josh Kim at SPOT Burgers in Brewerytown offers a spin on a fast-food classic. His Big Mic burger includes two sirloin patties (5.5 ounce total) with shredded lettuce, diced red onions, kosher pickles, Russian dressing, and American cheese ($8.50).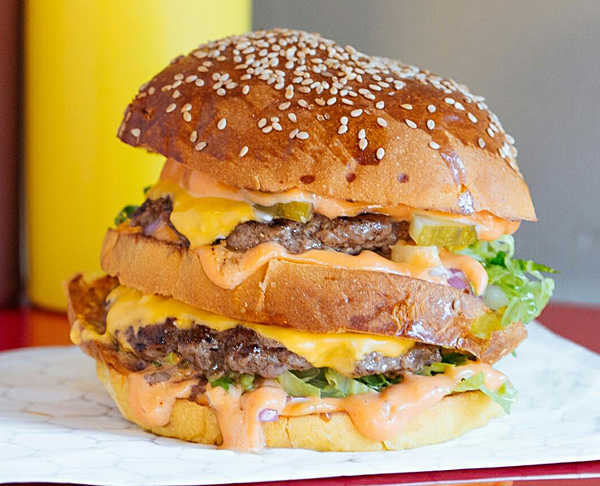 For good measure, we have a 7th idea: The cheeseburger fries from the brand new Fox & Son Fancy Corndogs stand at Reading Terminal Market. Very simple: fries topped with crumbled beef, cheese, shredded lettuce, diced tomatoes, chopped onions, and sauce royale.