Archive: July, 2012
Our former editor and I, along with a few other friends, discuss politics and chicken cutlets.
Sexy simply isn't what it used to be.
Most of what passes for steamy in today's entertainment industry is actually low-grade porn, mixed in with some trailer trash, tattooing and 'enhanced flotation devices' that seem to have lives-and press agents-of their own.
It wasn't always this way, though. The Bond girls of the 60s and early 70s were deliciously naughty but never dirty (except, perhaps, for their exquisite names like Pussy Galore and Octopussy) and they knew how to use curlers, eyeliner and girdles to the best effect. No dragon art on their biceps, no stainless steel through their lower lips, no fake tans Brazilians or vajazzling (and if you don't know what that is, never mind.)
Kids being murdered in the streets (and apparently, in their living rooms given what happened this week in Overbrook.) Firefighters and police officers under siege (and not just by the city's editorial boards.) Small business owners, the kind that apparently aren't responsible for their own success (according to a relatively well-connected politico in DC) are fleeing Philly.
But what is Jim Kenney worried about? Something that the New York Times calls "A Southern-fried chicken sandwich on a soft white bun with a couple of pickle slices." Yes, that's right folks. Our esteemed councilman has jumped the shark (or the cutlet) and has fired off a letter to Dan Cathy, president of Chik Fil A, to let him know that his poultry is paltry and he's not welcome in the City of Brotherly Vegans.
Kenney, like many in the LGBT community he panders to, er, represents, are angry that Cathy opposes same sex marriage, and has given a lot of money to defeat legalizing initiatives around the country. So he used some of that free time he gets as a council member and gave Cathy an earful.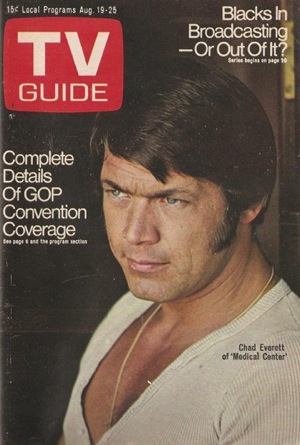 I've always had a crush on doctors. Not the real ones that adjust my innards and demand hefty co-pays (because the nice insurance people tell them that they can.) No, my admiration has always been reserved for television folk, who both look and sound better than the average flesh-and-blood M.D. And before I get the AMA after me, I will also state that the people who play lawyers on TV are a lot better looking than the legal eagles you see traipsing through City Hall and at the Criminal Justice Center. Believe me, there is no one that looks like Harry Hamlin from old L.A. Law hanging out at immigration court.
But I digress. As I was saying, I've always thought TV docs are dreamy. I'm too young to have seen Ben Casey and Dr. Kildaire during their original broadcasts, but they looked pretty darn snazzy in re-runs (although Vince Leonard was a little hairy for my tastes.) I had a poster of Dr. Steve Kiley on his motorcycle on my bedroom wall in the 4th grade, because James Brolin was my 8 year old idea of hot (he and Roman Gabriel.)
I also loved Marcus Welby, but the feelings he aroused in me did not warrant poster-on-the-wall status. Then, there was Marc Harmon on St. Elsewhere, who had the biggest puppy dog eyes and hair that just begged to be brushed out of them.
Now that the Penn State powers that be have decided pulling down Joe Paterno's statue is necessary to the "healing process" (spelled w-i-t-c-h-h-u-n-t), I've come to the realization that we could right so many of the nation's ills if we followed the Nittany lead. So allow me to suggest some equally cathartic moves: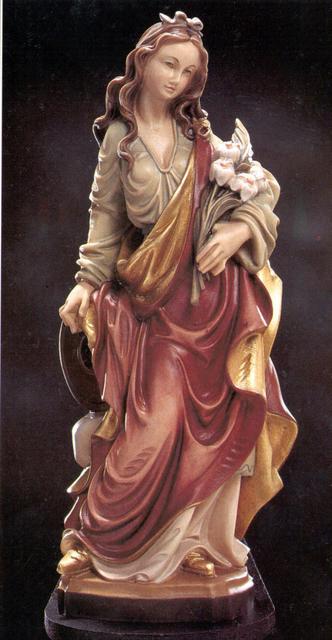 Today, July 24th, is the feast of St. Christine, patron saint of those with mental defect (I kid you not.) Reading up on my patron (name...not affliction) I learned that she was a 4th Century virgin martyr who annoyed her dad, a pagan magistrate named Urban. So...he locked her up in a room and starved her, and when that didn't work he strapped her to a burning grill, and when she survived that he threw her into a den of snakes, and when she still came out of that one he chained her to a water wheel. Eventually...she died. I guess I really can't complain anymore about the hate mail I get from my Daily News columns.....
Everyone has their neckties in a square knot because...surprise...the Boy Scouts reiterated this week that openly gay boys and Scout Masters are barred from membership. It's not exactly unexpected, especially in the Philadelphia, the city that has waged a legal crusade against the local Cradle of Liberty chapter for refusing to buck the national anti-gay policy.
Oh, did I say anti-gay? Pardon me, I meant the Scouts' "kids don't need to announce their sexual orientation to be able to roast marshmallows" policy. The truth is that the only people who really care about the sexuality of a child are the adults who care about the validation of their own sexual orientation.
It's interesting to note that the city was urged to file suit, and then file an appeal when it lost that suit, by a group of highly-connected gay and lesbian lawyers and other professionals who think it's important to make the Boy Scouts (and the Catholic Church, for that matter) bow to their politically correct heels.
Last year I visited Salem, Mass., renowned home of the witch trials. It was an amazing reminder of what happens when hysteria trumps reason and vengeance takes root in the human soul.
Walking through its streets, I realized that even the most virtuous among us can turn good intentions into something sinister, particularly when we think we're on the side of the angels.
In our own time, it has taken the form of a crusade against child abusers.