Archive: May, 2012
I deal with immigrants all the time, so diversity is not, excuse the pun, a foreign concept to me. It's the rare day that I don't hear someone asking me, in French "how long will I have to wait to get my fiancée to the United States?" or in Spanish "will I be able to renew my work authorization?" or in Italian "am I eligible for citizenship, now?" It's a regular Ellis Island on South Broad.
But you don't have to be involved in the immigration field to understand the importance of diversity and how it enriches the lives of those who are surrounded by English, who never eat anything more exotic than a burrito from Taco Bell, and who think that international relations involve figuring out how to understand the North Jersey accent.
As someone who deals with immigrants on a daily basis, I know about one particularly dirty little secret that few will openly discuss: the prevalence of sex-selective abortions.
The reason that most immigration practitioners shy away from the topic is because they tend to be from a somewhat more 'progressive' bent, even when they work for organizations like Catholic Charities, and the whole idea of getting mixed up in the abortion debate is anathema to them.
But it is there, and it is something that needs to have some sustained and focused attention. As they say, sunlight is the best disinfectant.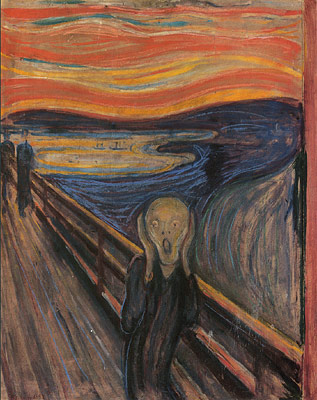 Pardon me if I bite the hand that feeds me (okay, that provides me with a healthy snack,) but I have to get this off my chest. This weekend seems to be a good time to do it.
The Daily News (and to a greater extent, the Inquirer) have been celebrating the Barnes 'move' to Philadelphia. I think 'move' in this context is analogous to saying "Patty Hearst was 'moved' from her home by the Symbionese Liberation Army."
The Barnes is not 'moving.' It has been hijacked, kidnapped and legally severed from its moorings in Lower Merion, where it was nurtured for generations. First, there was its founder, Albert Barnes, whose will was cavalierly violated. Then, there was Violetta Di Mazza, the woman who picked up the artistic torch when he died. And then, there were the generations of students who loved the Barnes Foundation as if those paintings were blood and breath and being, not just oil on canvas.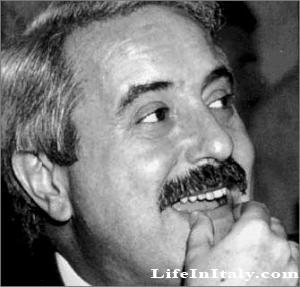 I clerked for one of the most honest, intelligent and qualified men to ever preside over a courtroom. His name was James Cavanaugh, and much of what I know about commitment and service in my chosen profession was learned in his chambers.
Unfortunately, while Judge Cavanaugh was the rule, there are more than a few unsavory exceptions in this city and Commonwealth. Those of us who are old enough to remember the Roofer's Scandal don't blink an eye at the possibility Justice Joan Orie Melvin committed improper acts. As the Daily News observed in a recent editorial, she is entitled to the same presumption of innocence as any criminal defendant. But there is no denying that the bench in this Commonwealth has had more than its fair share of legal lowlights.
That's why I paused for a moment this week to honor the memory of a judge who not only gave his life to the law, but sacrificed his life for the law. He is not a local boy, not even an American. But his dedication to the proposition that obligations must be met, regardless of the danger, regardless of the cost, is something that we should all mark down.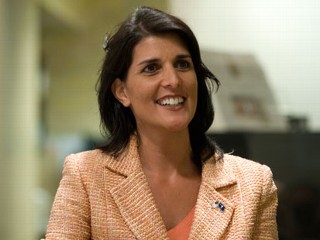 I'm sure Jimmy Hoffa is turning over in his grave (whichever stadium it's under.)
That's because the clearly-departed but legendary Teamsters leader wouldn't quite lower himself to the shallow depths Donna DeWitt stooped to this past week.
Donna, or as she is known in adult circles, "De-Twit" decided that taking a whack at a Nikki Haley piñata was exactly the way to show how mature and serious union leaders/members are in this troubled economy. The video of her antics, which took place at an apparent going away party for the outgoing AFL-CIO president in South Carolina, went viral.
I spend a lot of time in Newark, the one in Jersey, not the one in Delaware. I'm not saying that I actually look forward to going there (crazy, I'm not) but in recent years the trips have been a little more pleasant. Yes, that might sound like "I only have a little more cancer" but I'm being serious. Ever since Corey Booker unseated the corrupt Sharpe James in the mayor's race a few years ago, the city has been on the rise. That's because Booker is a decent fellow with an Ivy League pedigree, a no-nonsense view of crime and punishment (and rehabilitation,) a refusal to be a party zombie (he's friends with Chris Christie, another iconoclast) and a refreshing ability to speak his mind.
Of course, when you are surrounded by people who are experts at speaking someone else's mind, and who grind anyone who tells an accidental truth into dust, it doesn't take much for you to backtrack, and less than gracefully.
After Booker inartfully admitted the Obama campaign was wrong to attack venture capitalists, and that some of their attack ads were similar to the right's crusade against Jeremiah Wright, he was pulled into one of those re-education camps that the North Koreans perfected. It was as if the poor young mayor had become Lawrence Harvey in the Manchurian Candidate, re-programmed to sell the party line.
Some call vengeance evil. Others call it justice. I think it depends on whose eyes you are looking through, and whether they have shed a victim's tears.
I was thinking of this as I listened to a New Jersey judge render sentence against Dharun Ravi, the young man convicted of invading the privacy of Tyler Clementi. Clementi threw himself off of the George Washington bridge when he realized that he'd been spied on having sex with another man, and that his Rutgers roommate was the architect of that cruel act.
Ravi was also convicted of witness tampering, hindering an investigation and other similar offenses. But Ravi was neither charged with, nor convicted of, killing Clementi.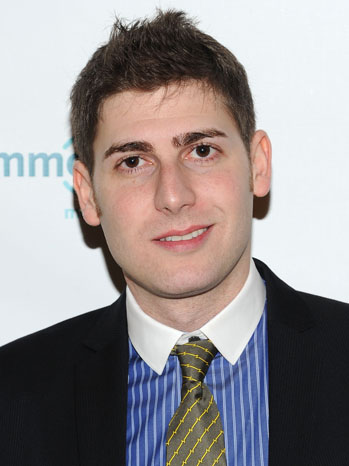 I spend my day helping people come to, or stay in, the United States. (I also watch a lot of old Law and Order re-runs, but only between clients.) Some Americans tend to have a negative view about immigration, even though they make sure to define it as "illegal immigration." That's actually an interesting distinction, particularly when there is no current 'legal' way to immigrate that doesn't take years unless, of course, you are a human rights activist from China in which case you can shame the United States into letting you in.