Archive: January, 2012
I rarely agreed with Fatimah Ali. On most things, from politics to social controversies to dietary regimes (hers was healthy, mine is decidedly…not) my Daily News colleague and I found ourselves at opposite poles.
And yet, when she left the paper last year, I found myself missing her. Very, very much.
It's not just because I'm a contrarian who likes to spar with people who share different views. I get that in my own home.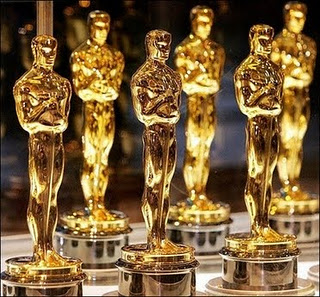 I've seen only one of the movies/performances nominated for an Oscar this year, and that was George Clooney in "The Descendants." That's unusual, since I usually bat .500 on these things (when you're favorite house of worship is the Ritz Theater, you generally cover a lot of film territory.)
But this year, the crop of movies didn't well, move me. I don't like it when people tell me I have to see a film because it's either 'the next happening thing' like "The Girl With The Dragon Tatoo" or because it's something that would have met with Oprah's Book Club imprimatur, like "The Help" or because feminists were thrilled that women could be as offensive and repulsive as men and rake in the dollars with a movie like "Bridesmaids."
The only performance that I'm really hoping to catch before the Oscars telecast is the great Meryl in "The Iron Lady." I've loved Ms. Streep ever since I saw her in a television mini-series called "Holocaust" back in the 70s, and I've loved Lady Thatcher ever since she showed the Argentines back in the Falklands that a stiff upper lip wasn't the only weapon Brits had in their arsenal. That, and her help in shredding the Iron Curtain, along with Ronald Reagan and John Paul II.
It's been a while, so writing about football is probably not what you expected from yours truly. I mean, there's so much out there to discuss (debates, primaries, the anniversary of the worst Supreme Court decision in recent history, Italian cruise disasters, Hedi Klum's love life) that ruminations on a non-spherical ball seem, well, trite.
And I suppose they are. But I can't escape the feeling that football is a metaphor for so many things, which can encompass the above-referenced list.
For example, football is a rough-and-tumble foray into the dirt. Kind of like what just happened in South Carolina.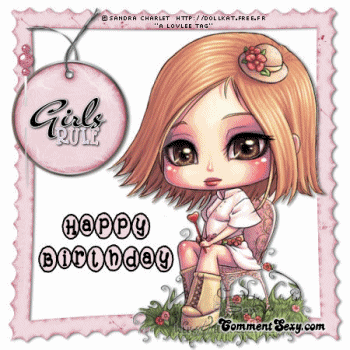 I almost didn't notice, but we passed a milestone last week. A whole year for this blog. Some of you will be thrilled, others not so much. I'm tickled pink, not to mention humbled, honored and golly gosh all around thrilled to have this here little salon going.
There are those who stop by often, and they are welcome friends. There are others who stop by equally as often, usually to break the windows in our living room. And there are those who come by on occasion, with wit and wisdom (and snark) to tell the homeowner where to get off.
That's fine with me. To all of you who use this space as a forum to exchange ideas, you enrich my days. To those who have a problem with my logic, my ideas or my preconceptions (which generally turn out to be correct, if I can pat myself on my own back) you are great fun, and can teach me something every once in a while.
Now that some of the hysteria has died down in the Penn State debacle (or as I like to call it, the "Sandusky Scandal" since the school doesn't deserve to bear the Scarlet "A" for "Abuse") people should be able to take a step back and look dispassionately at what's been happening.
I don't mean to get all Sarah Palin on ya, but you can betcha that I'm lovin' Tim Tebow these days.
Before, it was an almost protective sense, a circling of the spiritual wagon because I saw how this very good man was being ridiculed by some not so very good others.
Now, though, it's straight out football hero worship. That Hail Mary pass he lobbed in the last seconds of Sunday's Wild Card playoff was amazing, reminiscent of Bradshaw-to-Harris so long ago.
People get the impression that the Daily News and the Inquirer are adversaries. In a way, they are. They compete for your attention, your money, your loyalty.
It's not exactly the Capulets vs. the Montagues. It's more like Felix Unger vs. Oscar Madison.
But as someone who writes for the Daily News, I can say that one of the finest journalists/editors/writers I've ever come across lives across the street, at Felix's house.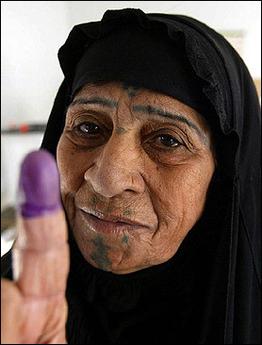 Last week's column made a brief mention of why I think Eric Holder is a disgrace. Unfortunately, I didn't have enough space to tell you what I really think of him. Here, fortunately, I do.
Last Tuesday, one of my clients became an American citizen. He did it the hard way, unlike those of us who were fortunate enough to be born on native soil (thanks, Mom.) From "illegal" immigrant, to lawful permanent resident to-finally-naturalized citizen, "Abdul" made a lot of sacrifices to proclaim "I am an American." And guess what his first words were, uttered moments after passing the exam? "Now, I can vote."
To the distressingly large percentage of our compatriots who can't be bothered to make it to their local polling places, caught up as we are in the minutiae of our daily lives, that might not seem like a big thing. But to someone who comes from a place where heading to the polls means risking your life (try Afghanistan) it is the difference between abject servitude and the chance to be heard at a political level. Sure, one person's vote is unlikely to make a significant change in the grand scheme of things. But to that single person, it is a badge of dignity, and honor.