Archive: July, 2012
Last year I visted Salem, Mass., renowned home of the witch trials. It was an amazing reminder of what happens when hysteria trumps reason and vengeance takes root in the human soul.
Walking through its streets, I realized that even the most virtuous among us can turn good intentions into something sinister, particularly when we think we're on the side of the angels.
In our own time, it has taken the form of a crusade against child abusers.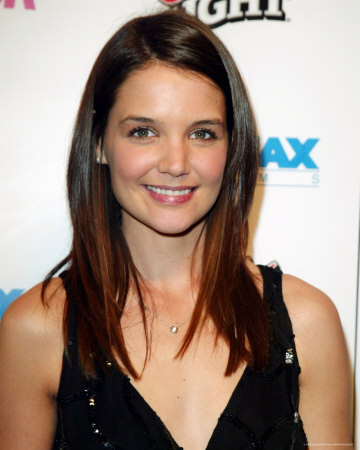 Finally, some good news for Team Catholic: we beat the Scientologists for Katie Holme's affection! According to recent news reports, the more statuesque half of TomKat has just registered at St. Francis Xavier parish in Manhattan. This would give some credence to the suggestions that one of the reasons fair Katie decided to go rogue on Maverick was because she just couldn't take being surrounded by glassy-eyed acolytes of the Science Fiction Tabernacle.
Of course, the official talking heads deny it. A joint statement issued by the couple's lawyers emphasized that Tom and Katie wanted to 'respect' their 'respective' beliefs. Somehow, though, the civility of those sentiments is a little hard to swallow, especially when you think of how deeply involved Cruise has been in the Scientology culture. He is to L. Ron Hubbard's boutique religion what John the Baptist was to Catholicism: loud, proud and a bit daft. Had there been sofas lining the banks of the River Jordan, it is quite possible that St. John might have jumped on one of them. As for Tom, we know what he's capable of when excited.
As far as Katie, she never made a secret of her continued interest in Catholicism, talking about it in articles and leading everyone to believe that she hadn't abandoned all of the tribal traditions even as she dipped some manicured toes into the scient-illogical waters. Like Nicole Kidman before her, who famously said once a Catholic, always a Catholic, Katie refused to be fully absorbed into the faith shared by rich, toothy movie stars. The young lady from Ohio was not a willing food source for the Hollywood amoeba.
There's been a lot of anger about Abington hospital's decision to stop providing abortion services as a result of its impending merger with Holy Redeemer, a Catholic institution. There's a Facebook page called "Stop the Abington Merger" which includes tidbits like this:
"I pray Abington doesn't merge with [Holy Redeemer], it will be one more nail in the coffin of civil rights for women"
Really? Having to go elsewhere for an abortion is a denial of my civil rights? Only in the narrow world of Emily's Listers and those who think that the right to an abortion takes precedence over the right to all other forms of health care could this be considered a shot across the bow of reproductive freedom, not to mention religious freedom.