Everyone has their neckties in a square knot because...surprise...the Boy Scouts reiterated this week that openly gay boys and Scout Masters are barred from membership. It's not exactly unexpected, especially in the Philadelphia, the city that has waged a legal crusade against the local Cradle of Liberty chapter for refusing to buck the national anti-gay policy.
Oh, did I say anti-gay? Pardon me, I meant the Scouts' "kids don't need to announce their sexual orientation to be able to roast marshmallows" policy. The truth is that the only people who really care about the sexuality of a child are the adults who care about the validation of their own sexual orientation.
It's interesting to note that the city was urged to file suit, and then file an appeal when it lost that suit, by a group of highly-connected gay and lesbian lawyers and other professionals who think it's important to make the Boy Scouts (and the Catholic Church, for that matter) bow to their politically correct heels.
Last year I visited Salem, Mass., renowned home of the witch trials. It was an amazing reminder of what happens when hysteria trumps reason and vengeance takes root in the human soul.
Walking through its streets, I realized that even the most virtuous among us can turn good intentions into something sinister, particularly when we think we're on the side of the angels.
In our own time, it has taken the form of a crusade against child abusers.
Last year I visted Salem, Mass., renowned home of the witch trials. It was an amazing reminder of what happens when hysteria trumps reason and vengeance takes root in the human soul.
Walking through its streets, I realized that even the most virtuous among us can turn good intentions into something sinister, particularly when we think we're on the side of the angels.
In our own time, it has taken the form of a crusade against child abusers.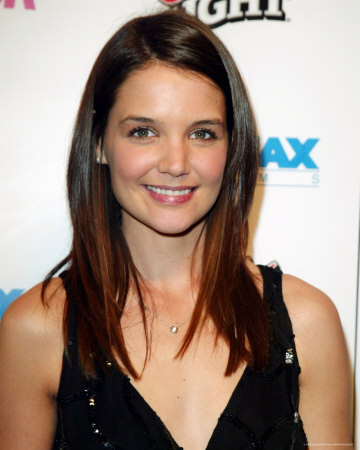 Finally, some good news for Team Catholic: we beat the Scientologists for Katie Holme's affection! According to recent news reports, the more statuesque half of TomKat has just registered at St. Francis Xavier parish in Manhattan. This would give some credence to the suggestions that one of the reasons fair Katie decided to go rogue on Maverick was because she just couldn't take being surrounded by glassy-eyed acolytes of the Science Fiction Tabernacle.
Of course, the official talking heads deny it. A joint statement issued by the couple's lawyers emphasized that Tom and Katie wanted to 'respect' their 'respective' beliefs. Somehow, though, the civility of those sentiments is a little hard to swallow, especially when you think of how deeply involved Cruise has been in the Scientology culture. He is to L. Ron Hubbard's boutique religion what John the Baptist was to Catholicism: loud, proud and a bit daft. Had there been sofas lining the banks of the River Jordan, it is quite possible that St. John might have jumped on one of them. As for Tom, we know what he's capable of when excited.
As far as Katie, she never made a secret of her continued interest in Catholicism, talking about it in articles and leading everyone to believe that she hadn't abandoned all of the tribal traditions even as she dipped some manicured toes into the scient-illogical waters. Like Nicole Kidman before her, who famously said once a Catholic, always a Catholic, Katie refused to be fully absorbed into the faith shared by rich, toothy movie stars. The young lady from Ohio was not a willing food source for the Hollywood amoeba.
There's been a lot of anger about Abington hospital's decision to stop providing abortion services as a result of its impending merger with Holy Redeemer, a Catholic institution. There's a Facebook page called "Stop the Abington Merger" which includes tidbits like this:
"I pray Abington doesn't merge with [Holy Redeemer], it will be one more nail in the coffin of civil rights for women"
Really? Having to go elsewhere for an abortion is a denial of my civil rights? Only in the narrow world of Emily's Listers and those who think that the right to an abortion takes precedence over the right to all other forms of health care could this be considered a shot across the bow of reproductive freedom, not to mention religious freedom.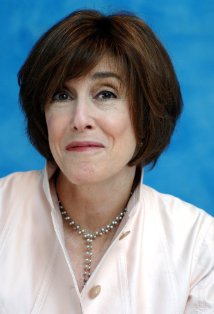 Death. Like taxes and the Kardashian sisters, it is unavoidable. I don't usually like dwelling on it, because it tends to depress me, particularly as I enter that sun-dappled grove called "After 50." But every now and then, some lives are worth examining at their natural end, because even though the sorrow is palpable, so is the sense that all of the beauty and laughter created by that creature when living remain in the wake of her passing. That happened for me with Nora Ephron.
I can't remember when I first heard her name, but it was probably around the time when I saw "All the President's Men" with my mother on the Million Dollar Movie. She mentioned to me that the short reporter played by Dustin Hoffman in the film was once married to a really good writer named Nora Ephron, who reacted to his cheating on her by writing a tell-all novel called "Heartburn."
It was both loving and bitter, sweet and caustic, funny and tragic. I was hooked. Here was a woman who could take her own personal humiliation and turn it into a publishing triumph, all the while making you laugh. But make no mistake: Ephron was a serious lady with a serious message, particularly compelling for someone like me who has a tendency to lose focus when life sends curveballs: "be the heroine in your story not the victim."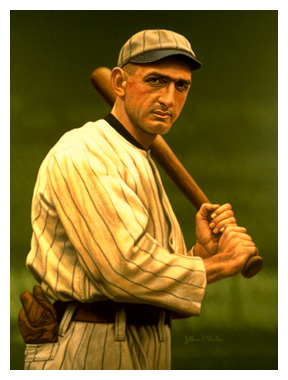 Legend has it that when Shoeless Joe Jackson was leaving a courtroom during the Black Sox scandal of 1919, a little boy looked at him and said "Say it ain't so, Joe." Sadly, it was.
Those words which were probably never spoken have nonetheless become the symbol of supreme betrayal, of the shattering of bonds that connected wide-eyed kids to their towering sports heroes. And they ushered in the age of cynicism.
Very few of today's kids think that sports stars are perfect, except perhaps when it comes to their stats. They know about steroids and other performance enhancing drugs, and they probably even think it's okay to cheat a little bit, since winning is so important.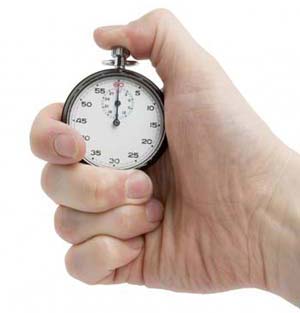 Why do I get the impression that people are annoyed because the jury in the Catholic church sex abuse scandal hasn't arrived at a verdict? Perhaps it's the fact that the judge seems impatient at all of the issues raised for clarification. Perhaps it's the fact that one of the defense attorneys made the rather petulant comment that he had done his job, the prosecutors had done their job, the judge had done her job so 'they' (presumably the 12 good Philadelphians) should do 'their' job.
The fact is, there is no egg timer in the room with those jurors. They aren't doing a relay where you need to top someone else's best time. You can't expect them to simply render a boilerplate decision after eleven weeks of trial and countless months of pre-trial publicity.
It annoys me that this whole "I want it now, or yesterday" mentality has seeped so deeply into our culture that we now display anger at serious citizens who are simply trying to do justice. I'm sure some people would like it better if this were one of those Nancy Grace specials with up-to-the-minute newsflashes and a digital clock on the screen ticking away the deliberation minutes.
Every now and then, life gets you down. It might be a bad grade in an important class, a letter from your first-choice college saying "no thanks," a break-up with a boyfriend, a demotion at work, not even being at work, or simply the realization that we haven't accomplished everything that we thought we would have at 30, 40, 50 or beyond. It's a momentary hiccup in the normal, clean respiration of our existence.
And then you happen to come across something that makes you realize how unimportant those temporary interruptions of an otherwise peaceful life really are. This morning, while reading the paper, I skimmed the obituaries section. As I've gotten older, it's something I tend to do with a little more frequency than before, especially since they've started printing photographs of the deceased.
That's what made me stop, mid-sip of coffee, and do a double-take. There, staring out at me from the middle of the page was the glorious and glowing face of a truly beautiful young woman. She was smiling, and the wattage of that smile would have put PECO to shame. And while the photo was beautiful, the story beneath it was heart-breaking. Jamie Brooke Lieberman died yesterday after battling inflammatory breast cancer for a number of years. They didn't say how long she lived with the disease, but you got the idea it was a very long time.
Democrats like to paint themselves as the party of the immigrant. They also tend to hitch their wagon to lots of other interest groups, including women, racial minorities, sexual minorities, and endangered species (except the most endangered species on the planet, the white, straight, male.)
As an immigration attorney, I'm rather skeptical of any partisan claims to sanctity. Democrats are as political as the GOP when it comes to doing for the 'undocumented.' Yes, Republicans have a tendency to put their feet in their mouths more obviously, as when Mitt Romney made that really stupid comment about immigrants self-deporting. (The government, up until now, had a problem perfecting the deportation process, so imagine how a poor, illiterate immigrant could manage that feat.)
But the really stupid thing, worse than any malapropism from the Romney camp, is the way the Obama administration and its proxies tried to capitalize on that comment. If Obama were a wise man, he would have stayed far away from criticizing anyone about deporting 'illegals' and the manner in which it is done.