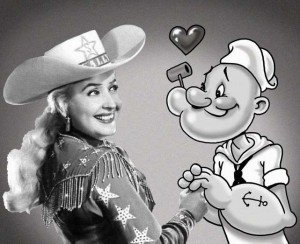 When Sally Starr died earlier this week, it got me thinking about a lot more than just one golden-haired cowgirl and her hold over several small generations. Sally was just one of the jewels, a particularly shiny one, in the crown of Philadelphia Kid's shows. While "Our Gal" was sitting pretty in her corral, Pixanne was flitting through her enchanted studio forest, Captain Noah was guiding a rowdy and colorful ship down the Schuylkill, Gene London was hanging out at Quigley Mansion, Chief Halftown was raising his teepee (at an ungodly hour), Miss Susan was looking at us through her Magic Mirror that penetrated the glass of our old RCAs and even Dr. Shock made horror homey.
Growing up in the Delaware Valley during the 1960s and 70s, you didn't know that the people who kept you company in the morning before school (and the lovelorn vampire that made you sigh in the afternoon on Channel 6) weren't exactly 'educational.' Later on, Sesame Street taught our younger brothers and sisters how to count, the Electric Company got them spelling with a pre-Oscar Morgan Freeman, Reading Rainbow introduced them to the wonderful world of literature and ZOOM made Boston accents seem almost hip (almost.)
But we didn't need any of that. We had Sally and the Stooges, Gene and his amazing magic markers, the Captain and his tolerance for our works of art (that poor man must still be getting pictures…sent today…and right away…) and Pixanne, the best example of how short hair can be sexy to a five year old.
I almost feel sorry for those who support abortion these days.
It's become more difficult for them to convince a sophisticated audience, one that is increasingly made up of young people, that they have a coherent message.
It used to be that you could just say "It's my body, my choice, my future" and the rest of the world would break out into the Hallelujah chorus. Those who struck a discordant note by saying 'baby' instead of 'fetus' were shouted down.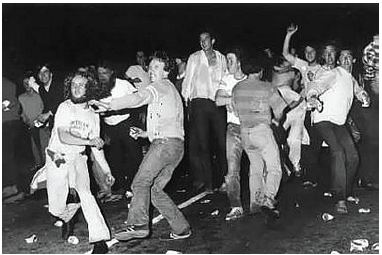 It was to be expected that, given a second opportunity to give a speech on inauguration day, this president would go big. This is especially so since that second opportunity happened to fall on the day that we celebrated the life of Martin Luther King, Jr., another man of epochal significance.
Not content to spout platitudes of future unity which are long on eloquence and short on substance (or probability, given this Congress,) Barack Obama decided to reach back into the past and heap praise upon historical figures who, in his opinion, were agents for justice.
This is part of what he had to say: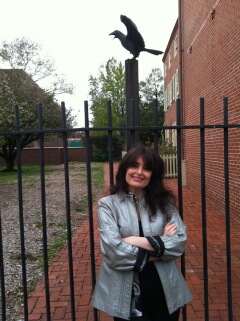 Someone on my Facebook Page recently made a comment to the effect that women knew nothing about football, and that's why we (blanket statement there, fella) were rooting for a Brothers' Bowl. In other words, this gent thought that those of the feminine persuasion weren't sharp enough to hang with those Einsteins in the old 700 Section of the Vet and that the only interest we had in football had nothing to do with strategy or stats. To him, it was all about the human interest angle of having the two Harbaugh brothers duke it out in the Superbowl.
I have to chuckle whenever I hear anyone challenge my gridiron pedigree. You don't spend 40 seasons going to football games without having at least some of the finer nuances of the game brush off on you. I do understand that using the words 'nuance' and 'football' in the same sentence is about as incongruous as seeing Chuck Bednarik in a tutu, but for those of us who love the game it is clear that there's more to football than meets the injury list. While it's gotten a lot of bad press recently because of a legitimate concern with serious head injuries, this shouldn't obscure the fact that the game is an authentic American art form.
Which brings me to the team owned by the late Art Modell (I know, I stretched for that one.) The Baltimore Ravens helmed by local boy Joe Flacco, coached by local heroes John Harbaugh and Wilbert Montgomery and boasting a Temple alum named Pierce made my weekend by beating Tom Brady and his motley crew. The fact that I was born in Baltimore has nothing to do with it. The fact that I hate Boston has even less to do with it. The fact that two brothers would be nose to nose in the championship wasn't even the point.
The Llanerch Diner, the place I've been eating (can't say 'dining') for over 40 years, the place with the best milkshakes in the world, the place where my brother toiled as a teenager, the place where I went to breakfast after Mass, school, and getting my heart broken in the 1980s, the place that is still only two blocks from my house, just got nominated for Best Supporting Diner by the Academy.
The Silver Linings Playbook, the film in which it was featured, also garnered 8 minor nominations like Best Picture, Best Actor, Best Actress, Best Director and Best Screenplay.
I, however, am convinced that the movie would never have made it to the rarified echelons of "You like me, you REALLY like me!" had it not been for the strategic appearance of my beloved little slice of Americana. The diner, along with its attendant regulars, itinerant strangers and quirky waitstaff was featured in a critical scene where Bradley Cooper falls in love with Jennifer Lawrence (we realize it even if he-and she-doesn't)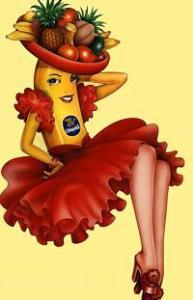 New Jersey has always been known as the Garden State but, at least with respect to the judicial branch, it's starting to look like a Banana Republic.
As Matt Katz noted in the Inquirer this week, state Democrats, who resent having to live in Christie-dom, are opposing the governor's picks for the Supreme Court. It's not because the nominees barely passed the bar. It's not because they're convicted felons, partisan hacks or ethically challenged. The reason that Chris Christie's nominees to the high court are being criticized is because they aren't the right type of 'diverse.'
We all know about diversity. It's the thing that makes liberals smile, provides them with a life's purpose, gives song to the tweeting bluebirds and paints rainbows across the progressive sky. To those who believe that Martin Luther King Jr. actually said "the content of my character is less important than the color of my skin, the vowels at the end of my name or the state of my interior plumbing," diversity is a way to make sure that merit is only skin deep.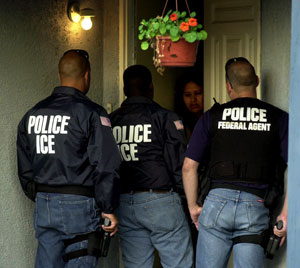 As someone who hears the word 'deport' or some variation of it on a daily basis, I don't get too excited when someone says that someone else should be deported. In fact, it induces yawns. Just because you might want a fellow to be deported (the correct term of art is 'removed') does not mean that they should be, will be or even can be. For example, the Boston Globe recently did a profoundly troubling expose about criminal aliens who cannot be deported from the United States even though they have committed horrific crimes simply because their own countries of origin will not take them back (no big surprise there…)
But it's not too often that I get to hear the word 'deport' in the same sentence as 'Big CNN journalist.' More specifically, it's the rare moment when someone with the high profile of a Piers Morgan gets people ready and willing to ship him back to the mother country. In his case-and ours, that would be the Mother of All Countries, Great Britain.
Morgan is a subject of Good Queen Bess, as anyone who listens to him speak for thirty seconds already knows. To my knowledge, he has neither applied for nor obtained a US passport. This means that he could be kicked out on his arse if Uncle Sam wished to do the kicking. But there would have to be a pretty good reason to do so.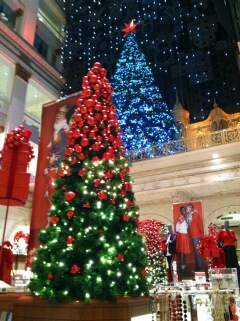 I went to see the Nutcracker last night. It was about the 40th time I've seen it, dating back to 1971 when my father treated his firstborn to a special Daddy-and-Daughter date. Back then, I couldn't see a thing because I desperately needed glasses but refused to tell my parents. At ten years old, with extra avoir-du-pois and a horrible haircut, the prospect of adding glasses to the mix was too much to bear. So the Snowflakes and the Dew Drop and the Flowers and Sugar Plum Fairy were just colorful cotton candy blurs.
Not so last night. The Academy glowed, the atmosphere was magical, the little girls in their dresses sparkled with delight and the young couples sharing a holiday date were enchanted. Seeing the Nutcracker from a red velvet box seat next to the mother you dearly love is a magnificent thing, especially when you can actually make out the figures on the stage.
Who cares if the steps are so familiar you can do them yourself? Who cares if the Boys Choir is now filled with tots who could be your grandchildren? Who cares if you now know that the chandelier isn't made of fairy diamonds and frost?