It's hard being a virgin martyr...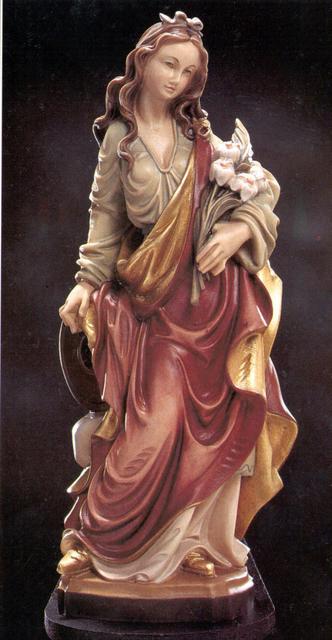 The Feast of Saint Christine
It's hard being a virgin martyr...
Today, July 24th, is the feast of St. Christine, patron saint of those with mental defect (I kid you not.) Reading up on my patron (name...not affliction) I learned that she was a 4th Century virgin martyr who annoyed her dad, a pagan magistrate named Urban. So...he locked her up in a room and starved her, and when that didn't work he strapped her to a burning grill, and when she survived that he threw her into a den of snakes, and when she still came out of that one he chained her to a water wheel. Eventually...she died. I guess I really can't complain anymore about the hate mail I get from my Daily News columns.....