Afternoon in South Philly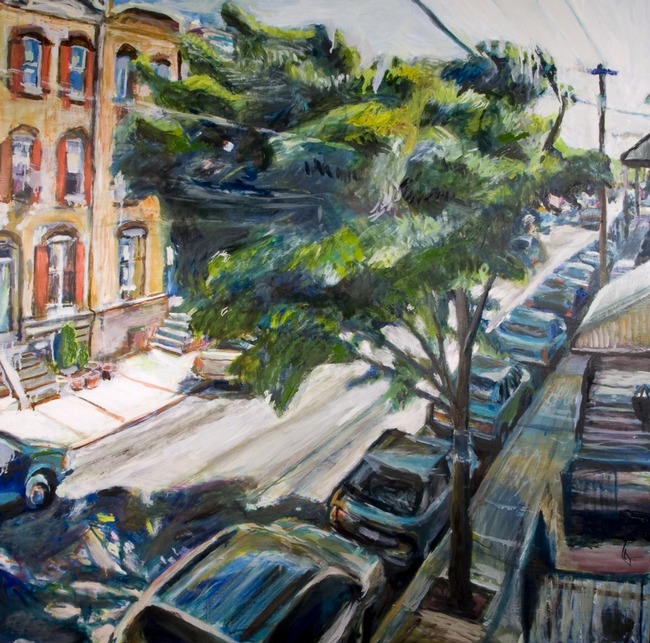 Who really needs the 'burbs?
Afternoon in South Philly
Scenes from a South Philly afternoon, Broad street between Shunk and Porter:
A harried young mother screaming after her running son "Santino, SAN-TEEN-OH!" I swear to God I am telling Daddy about this…
A couple with a combined age of 300, walking slowly down the pavement together, arm in arm, leaning into each other…and talking about what kind of gravy she is going to make tonight…
Three Goretti-Neumann girls still in uniform, one smoking a cigarette (stop!) talking about the number of punches they have left on their tanning salon cards and whether "Joey" likes any of them…
A harried lady lawyer, whose hair is a frizzed and apocalyptic mess, with an umbrella that resembles a fully-blown tulip, realizing that the she's so glad she doesn't work in the sterile 'burbs.