Christine M. Flowers, Daily News Columnist
And so comes word that the Boy Scouts and the City of Philadelphia have reached a settlement. The Scouts will pocket the 800 or so thousand dollars due them as a result of the most abusive of abusive processes pursued by the LGBT lobby, and the City will be able to erase their presence from the municipal landscape. Both sides will be able to claim victory, with the Scouts leaving of their own accord in dignity and with a nice chunk of city change, while Mayor Nutter and the lynch mob of politically correct bullies that have persecuted the Scouts for years finally able to walk by that palace on the Parkway without holding their noses. It matters not that here, in this the birthplace of all that is noble in our civic identity a cabal of mean-spirited men and women, drunk on their own sense of entitlement and power coerced a lawful entity which was conducting a valuable activity to break camp after a century. The shame is their own, the loss is ours.
Christine M. Flowers, Daily News Columnist
When I first started writing for this paper about ten years ago, my editor told me that I had a good sense for what was newsworthy and to just go with my gut. As anyone who has ever sent me a nasty email knows, I never had a problem doing that. But it occurs to me that even I, a woman with her nose to the newsworthy grindstone, have gotten lazy. Perhaps it's because so many important things have been happening lately, from the death of the great Margaret Thatcher to the election of a new Pope to the courageous efforts of Pat Toomey to bring common sense to the gun debate to the eardrum-shattering roar of the gay marriage debate. It's hard to focus on what's critical when so many things are competing for attention. And yet. There is a horror show going on right in front of us, and we aren't even blinking. There is a story so gruesome and vile, so inhuman and repellent that if it were a video game we'd have to put parental guidance warnings on the package. But here, in the city of brother love, no warnings are really necessary because-and this is the sickest part of all-no one is really paying all that much attention. Of course I am talking about the Kermit Gosnell trial. Sure, this paper and its sister have been carrying articles about the judicial proceedings, some of them even on the front page. And sure, there have been a few pro-life opeds printed to balance out the ridiculous whitewash that usually comes from the pro-choice side about 'safe, legal and rare.' But where is the daily drumbeat of editorials criticizing society for allowing this type of butchery to happen on our watch? Where are the marches, the senate hearings, the pleas for a stop to the violence? We spend days and months talking about gun control, and in the wake of Newtown that's completely justifiable, but we remain essentially silent in the face of another sort of infanticide. We talk about justice for immigrants, and given the current defective system that 's completely justifiable, but we remain mute in the face of another sort of injustice. We talk about the right for people to get married because they love each other, and given the landmark Supreme Court debates that's justifiable, but we close our eyes to a civil rights violation that makes the inability to marry look like an oversight. Kermit Gosnell murdered babies. He beheaded them. He crushed their skulls. He severed their spinal chords. He left their broken bodies on tables, like pieces of spoiling meat. He looked at the vessels of God and saw trash. And we in Philadelphia say 'tsk, tsk, how messy.' We shake our heads and divert attention from the carnage in our midst by saying that it's an issue of women's safety. That is, in fact, the case. It is an issue of women's safety. But to focus only on the mother here is to surrender that part of ourselves that defines humanity. The Quakers talk about keeping people 'in the light,' and I've always admired that beautiful and poetic phrasing because it calls to mind the battle that we do each day between good and evil. To me, a non-Quaker, keeping someone in the light means keeping them close to the grace of God, and acknowledging how much they matter. We failed these babies when we turned our eyes from them years ago, allowing Gosnell to butcher their bodies and extinguish that light within them. We continue to fail them today by not talking, every day, on every radio show and in every newspaper column and on every television program about the massacre in West Philadelphia. Some people may not want to do this, because they feel that it would somehow play into the hands of the pro-life movement and impinge on a woman's right to choose. Choose abortion, that is. The sad truth is that nothing that we say or do will stop legalized abortion from being the default position of this country. Forty years on from Roe, it will be nearly impossible to overturn a decision that never should have been decided in the first place, jurisprudential fraud that it is. What we can do is recognize that there are some things that even those who promote a woman's reproductive freedom must fight against, must raise their voices in anger at, must push against with all of their might as human beings. And that is what happened in Kermit Gosnell's chamber of horrors. We need to acknowledge that what happened there was evil, and that it is not an anomaly. It is not Bill Clinton's 'rare.' It is a part of Philadephia history. And unless we pay attention, unless we stare into that bloody horror, it will be our future.
Christine M. Flowers, Daily News Columnist
Anyone who reads this blog, or my weekly column, knows that I am not a huge fan of our current president. I disagree with him on everything from universal health care to same sex marriage to abortion rights to his choice of football teams. However.... I feel the need to come to his defense on this one particular aspect of political correctness run amok (which I suppose is repetitive.) Recently, President Obama made the following remark about his old friend Kamala Harris, Attorney General of California: You have to be careful to, first of all, say she is brilliant and she is dedicated and she is tough, and she is exactly what you'd want in anybody who is administering the law, and making sure that everybody is getting a fair shake. She also happens to be by far the best-looking attorney general in the country." I would quibble with his claims that she is the best-looking AG, since I think our own Kathleen Kane is equally fair of face. But I do think that it's ridiculous for the ladies to start complaining about sexism and demanding 'gender sensitivity training' (what is that...being forced to undergo a mani-pedi while simultaneously being forced to listen the audio version of Sheryl Sandburg's book "Lean In" read by Lilly Ledbetter?) Whenever women have this reflexive reaction to a perceived slight, I have to laugh. True gender equality comes from having self-respect, not demanding that others toe a narrow and socially-engineered line of etiquette. It is also important to note that 'equality' is not 'identicality.' And I'm betting I'm not the only one pleased to see our president appreciating the good things in life.
Christine M. Flowers, Daily News Columnist
At the risk of alienating absolutely everyone, here is my list of why, if we are going to recognize same sex marriage we should also consider legalizing incestuous and polygamous relationships which are still verboten but, hey, with an evolving consciousness about how and why we love, might one day be acceptable:
The pros for incest:
Christine M. Flowers, Daily News Columnist
I am not a fan of Philadelphia Magazine.
It has nothing to do with the fact that a couple of years ago its editors ranked me as one of the 31 people in Philadelphia they wished would 'just shut up.' (I was number 10 on the list)
I actually used to love the magazine, but that was back in the 1970s and 1980s when they engaged in real, gritty journalism. I still remember Stephen Fried's piece on Gia, the tragic Philly model who died of AIDS, and profiles by Carol Saline on Dr. Snow the cocaine dealer. Lisa De Paulo was also a favorite, particularly when she got the goods on randy Ed Rendell in a piece back when he was American's Mayor.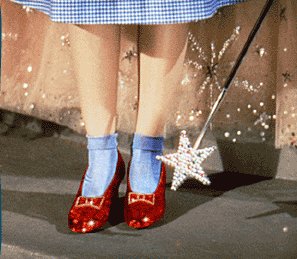 I suppose if you live in LA or NY, you tend to get jaded. Every street you cross, every corner you turn, every door you walk through carries with it the possibility of seeing a famous person. In Philadelphia on the other hand, the truly famous people died over 200 years ago. And in Delaware County, my little corner of the world, there are no famous people, unless you count John Cappelletti, Heisman Trophy winner three decades ago and even he now lives in California.
This being the case, we Delaware Countians tend to be a bit startstruck when the gods smile and set upa makeshift Olympus in our midst. That's what happened last year when the cast and crew of "Silver Linings Playbook" descended upon our tiny hamlet and, through the alchemy of a good script, great acting and brilliant direction (as well as top-notch cinematography) showed us what dreams are made of.
Sure, it was a gritty, rough-edged dream: diners, not four star restaurants, modest twins, not McMansions, football, not opera. But it was our dream, and for the moments of suspended time between one normal day and the next, it was amazing.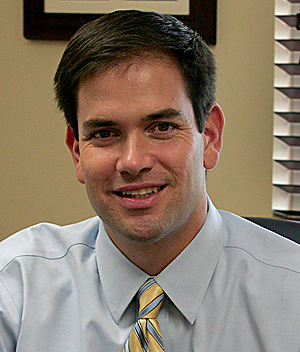 Earlier this week, news leaked from the White House that President Obama was formulating his own immigration proposal in the event that Congress couldn't come up with a reform package he liked. What the president 'likes' changes from week to week (against same-sex marriage/for same-sex marriage, close Guantanamo/outfit it with new curtains, force religious employers to subsidize birth control/pretend that you are no longer forcing religious employers to subsidize birth control.) Still, in the immigration field, Obama's been fairly clear that he wants to provide a 'path to citizenship' for the overwhelming majority of undocumented immigrants. I happen to agree with him on that.
One small step for an unborn child, one giant leap for mankind.
A judge in Texas has ruled that the parents of a 16 year old pregnant teen cannot force her to abort her child against her will.
That seems like common sense. We are not, after all, in China where forced abortions are a common, albeit tragic practice.
Country singer and drug addict Mindy McReady commits suicide, leaving behind two young boys. We're supposed to feel sympathy for her because she was 'sick' like, say, my father who died of cancer. My take: my dad did not invite his illness into his life, and he fought like hell to stay in this world with his five children and wife. I have no sympathy for a mother who creates her own disease and then succumbs to it, abandoning two souls she created.
Perhaps I'm heartless. Perhaps I only have enough space to grieve for those little ones left behind. But if one more person says that a drug addict is 'sick' like a cancer patient I will have blood on my tongue from biting it.
The fact is that while there may indeed be a genetic component to addiction, you do not become an 'addict' if you don't engage in prohibited or dangerous activity.
I know that there must be good and tolerant people in the LGBT community, and I know that there are bright souls among their straight supporters as well. At the risk of using a stereotype, some of my best friends know gays (okay, maybe that wasn't funny.)
The thing is this. When I write about the Boy Scouts as I recently did, or gay marriage, or homosexuals in the Catholic Church, I try and do so with respect for the opposing side. Indeed, my views are clear in that I think a private organization like the Scouts has no business being coerced into validating the sexual orientation of an 8 year old, that there is little to no support in the Bill of Rights for same-sex marriage and that the Catholic Church hates the sin, not the sinner. I can imagine that this does not sit well with a lot of people. And that's fine, because everyone is entitled to their First Amendment…right?
But when you disagree with someone, as Sister Mary Augusta once told me, you have to do so agreeably. Passion is fine, but profanity is not. In fact, it has the exact opposite effect that you're aiming for, to the extent that it hardens both the heart and mind of the recipient.