Archive: May, 2010
Carrie Rickey

, Film Critic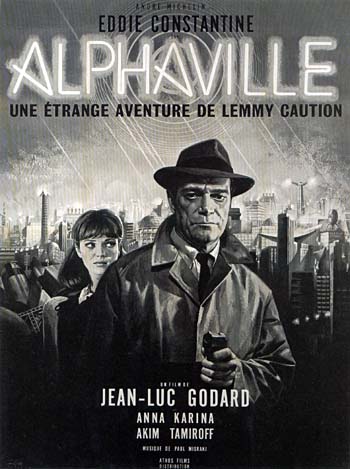 Philadelphia- and Washington D.C.-area movie geeks are delirious that Comcast has ramped up its On-Demand movie library from about 2,000 to 11,000 titles. As Flickgrrl blogged a few weeks ago, previously hard-to-see films such as the pre-Code Barbara Stanwyck flick Baby Face (1933) are now available through this augmented cable feature. Here's a link to the titles now available, which include Oscar winner All About Eve (1950) Jean-Luc Godard classic's sci-fi-noir Alphaville (1965), George Lucas' breakthrough American Graffitti (1973) and Denzel Washington's directorial debut Antwone Fisher ( 2002), all essentials in the film canon. And those are just a handful of the A's on the voluminous alpha list.
The current interface is not the easiest to navigate, but it does sort the films by genre, by actor, by director and by decade, enabling flickheads and cinephiles alike to catch up on missed titles and revisit old favorites as well as comparatively recent releases.
Purists should beware that some widescreen titles such as John Huston's spectacular The Man Who Would Be King (1975) are available only in panned-and-scanned prints. For the layman: After 1952, many movies were made in widescreen processes such as CinemaScope and VistaVision, where the ratio of the screen is a panoramic 16:9. Prior to that, all movies were in the 4:3 ratio, the dimensions of pre-HD television sets. The difference between widescreen and standard screen is the difference between letterbox and breadbox. In order to fit letterboxed movies into the breadbox, technicians cut off the sides, leaving the image like Leonardo's Last Supper with six apostles eliminated.
Carrie Rickey

, Film Critic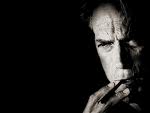 John Wayne became a screen legend as the man of action; Jimmy Stewart became one as the man of conscience too paralyzed to act; Clint Eastwood did it as the man of action pricked by conscience. The Good, the Bad and the Ugly (1966) made him an international star. Thematically, the good, the bad and the difference made him a movie icon.
Having spent 60 years as an actor and 40 as a director, on Memorial Day Mr. Eastwood celebrates his 80th birthday. Over a career where his co-stars have included Ginger Rogers, Tyne Daly, Meryl Streep and Hilary Swank (oh yeah, and Eli Wallach, Gene Hackman and Morgan Freeman, too!) the guy Life magazine called "Squint" Eastwood quietly disproved the conventional wisdom that there are no second acts in American lives.
By Flickgrrl's count, thus far professionally Mr. E -- Flickgrrl cannot call him Clint, although he has asked her to -- has enjoyed four unusually rich acts.
Carrie Rickey

, Film Critic
Martin Scorsese had this to say to reporters in India about his long-aborning Frank Sinatra biography: He'd like Al Pacino and Robert De Niro to play Ol' Blue Eyes and Dino. But would the veteran actors play the Rat Pack-era movie stars/saloon singers and Scorsese would cast younger performers to play Sinatra at earlier stages of his career, as Todd Haynes did in his unconventional Dylan biopic I'm Not There? The Playlist suggests that this might be the case. (Hat tip, Anne Thompson).
Who could play Young Blue Eyes? Zac Efron and James Marsden have the stage presence (and nice voices) Justin Timberlake has the stage presence and The Voice and Leonardo DiCaprio has the inside track with Scorsese, with whom he's made Gangs of New York, The Aviator, The Departed and Shutter Island. Who would you cast?
And on the subject of Sinatra, who passed away twelve years ago, name the definitive Sinatra movies and songs.
Carrie Rickey

, Film Critic
You can have Saw and Hostel. When it comes to movies that invade Flickgrrl's nightmares, few are as unshakable as Night of the Living Dead (1968), George A. Romero's unexpectedly potent (and lyrical) account of flesh-eating zombies stalking the living in and around Pittsburgh. In his landmark monster film, Romero introduced the unkillable and insatiable threat. Particularly creepy about the movie shot in contrasty black-in-white (with Bosco chocolate syrup used to simulate blood) was that when the film ended, the terror didn't.
(Because the undead were insatiable, many interpreted them variously as a metaphor for consumerism and capitalism; just as many saw the zombies as symbols of the U.S. soldiers in Southeast Asia preying on the Vietnamese.)
For better and worse, Night of the Living Dead (itself inspired by Richard Matheson's I am Legend and Herk Harvey's eerie 1962 flick, Carnival of Souls) John Carpenter (Halloween) and Night Shyamalan (The Happening), Danny Boyle (...28 Days Later) and Cormac McCarthy (The Road) who each appropriated the trope of the handful of good guys barricaded in a house while the zombie (or zombie army) figured a way to storm the fortress. (Prior to Night of the Living Dead, his feature debut, Romero had filmed shorts for the PBS kiddie show, Mister Rogers' Neighborhood.)
Carrie Rickey

, Film Critic

It's obvious why Rodrigo Garcia was inspired to make Mother and Child, his empathic multicharacter film considering the impact of adoption on each party in the so-called triad. Few storylines provide the tears, reconciliation and joy of the separated-at-birth, reunited-years-later tale. In Garcia's film, Annette Bening is the woman who still grieves the loss of the infant she relinquished as a teenager. Naomi Watts is an adoptee who belatedly initiates a search for her birth parents. Kerry Washington an infertile woman with baby fever, hoping to adopt. Blood may be thicker than water, but love is stickier than any bodily fluid.
Adoption movies come in almost every genre, from horror (The Bad Seed, The Omen) to screwball comedy (Baby Boom, Flirting With Disaster) to heroic saga (The Blind Side, Citizen Kane, The Prince of Egypt, Star Wars.) During the 1940s, adoption was by and large the subject of tearjerkers such as Oliver Twist, Penny Serenade and To Each His Own, both made when adoption was closed and the possibility of reuniting with birth parents thus very slim. In the 1950s it was presented in social-problem films like Our Very Own, with teenager Ann Blyth stunned to learn that she was adopted or The Bad Seed, with Patty McCormack as the pig-tailed adoptee whose smile masks her psychotic nature. The 1960s gave us Pollyanna, the "glad girl" who transforms her cold-hearted aunt (Jane Wyman) into a humanitarian. The 1980s and 1990s introduced the adoption screwball comedy (besides those listed above, also Raising Arizona and Mighty Aphrodite) and revisited the adoption melodrama with Casa de los Babys, Losing Isiaiah and Secrets and Lies. More recently adoption has been the subject of dramedies like And Then She Found Me, Happy Endings, Juno and Martian Child.
Nothing makes Flickgrrl weep more copiously than Penny Serenade (with Cary Grant and Irene Dunne as the parents dealing with all kinds of loss) and To Each His Own (Olivia de Havilland as a single mother who relinquishes her son to friends and never tells him their relation). But if she had to pick the three most satisfying adoption movies, they would be Flirting With Disaster (1996), with Ben Stiller as the new father inspired to search out his bio-parents and concluding he's more like his adoptive parents than he had ever dreamed; The Revolt of Job ( 1983 ), an exceptional Hungarian film about a Jewish couple who adopt a Gentile boy a few years before World War II; and Antwone Fisher (2002), with Derek Luke as the real-life seaman who with the help of navy psychiatrist Denzel Washington confronts his past and searches for his biological family.
Carrie Rickey

, Film Critic

Ridley Scott, whose revisionist Robin Hood premiered Wednesday night at the Cannes Film Festival (read Anne Thompson's account here), polarizes movie geeks like no other major filmmaker.
His critics charge that the art-school trained director who rose from the ranks of advertising doesn't make personal movies, that his films have characters, but not character. I'd argue that in movies diverse as Alien, American Gangster, Blade Runner, Gladiator and Thelma & Louise, Scott draws out the personality from his material rather than stamp his own on it. I'd also argue that, like David Lean, Scott's chief preoccupation is people (and cultures) in sudden and dramatic transition. Scott has found those stories in the distant past and in the near future. His history movies include Gladiator, 1492: The Conquest of Paradise, Kingdom of Heaven and Robin Hood . (One might count Black Hawk Down as a recent-history film.) Scott's future-shock films, Alien and Blade Runner, have been justifiably influential on design and urban design.
Still, for all the atmospherics of Scott's films, memorably the mist-shrouded fields in his debut, The Duellists, it is the performances rather than the images that I remember. Quite often, the performance is one of resistance: Sigourney Weaver standing her ground in Alien, Russell Crowe standing his in Gladiator, Crowe and Denzel Washington standing off in American Gangster, Daryl Hannah eluding Harrison Ford in Blade Runner. Susan Sarandon and Genna Davis facing down the truckers in Thelma and Louise. Scott likes his men strong and his women stronger. The takeaway feeling from his movies is that of a battle well-fought. One leaves a Scott movie standing a little taller.
Carrie Rickey

, Film Critic
Ah, Cannes. Sun, surf, skin -- the perfect antidote to all those films in dark screening rooms. The 63rd annual cinema conclave opens tomorrow night with Ridley Scott's Robin Hood starring Russell Crowe. Another film about robber barons, Oliver Stone's Wall Street 2: Money Never Sleeps, starring Michael Douglas and Shia LaBeouf, likewise will screen out of competition.
Speaking of which, only 19 (rather than the typical 22) films are in the official competition this year. Festival leadership says that there were fewer quality titles to choose from. (Might this be due to the diminishing number of foreign films being produced, a topic Flickgrrl addressed in this Sunday piece?) Still, there's a new Mike Leigh (Another Year), a freshly-minted Takeshi Kitano (The Outrage) and the latest from Alejandro Gonzalez Inarittu (Biutiful -- that's not a typo). Doug Liman's Fair Game (based on Valerie Plame's memoir and starring Naomi Watts as Herself and Sean Penn as her husband, Joseph Wilson) is the Hollywood film in competition. (Yes, this is the second Plame movie, following Rod Lurie's Nothing But the Truth).
Those of us who can't travel to the Cote d'Azur can get their Cannes on by watching one of the movies set in the fishing village repurposed as a convention center. The best among them have diamond thieves at their centers. Alfred Hitchcock's To Catch a Thief (1955), with Cary Grant as a diamond thief and Grace Kelly as the jewel, showcases Cannes before it was built up like Atlantic City. Also excellent is Brian De Palma's Femme Fatale (1991) with Rebecca Romijn as a diamond thief who steals a priceless bijou during the festival in a knockout opening scene. Frothier is Lawrence Kasdan's French Kiss (1995) with Kevin Kline as the thief and Meg Ryan as his unwitting accomplice. Mr. Bean's Holiday (2007) and Festival in Cannes (2002) are set during the festival.
Carrie Rickey

, Film Critic

Lena Horne, sultry Cotton Club showgirl and "bronze bombshell" who ascended to grande dame of Broadway, has died. As I wrote in her obit, she made her remarkable flight while toting the expectations of two races on a thrush's fragile wings. She was Hollywood's first African-American movie star. Alas, due to the race paradox, she starred in only a handful of films, most memorably Stormy Weather , Cabin in the Sky (both 1943) and Death of a Gunfighter (1969).

Because movie moguls of the 1930s and 1940s worried that white Americans wouldn't buy tickets to movies with black Americans, Miss Horne's film career was mostly, as she memorably wrote, "as a butterfly pinned to a column, singing songs in Movieland." (Her screen time was mostly in musical numbers that could be excised when her films played the South.) In a series of MGM musicals of the '40s -- I Dood It, Ziegfeld Follies, Till the Clouds Roll By -- the jazz baby with the lilting diction elevated audiences with her voice and flawless beauty.

Horne, whose forebears included slaves and U.S. vice-president John C. Calhoun (a proponent of slavery) embodied America's contradictions of race and politics.Where in the 1940s studio heads thought she was too exotic for whites, by the 1960s Black Pride leaders thought her too assimilationist. During the 1950s, as a result of her friendship with Paul Robeson and her support of anti-Fascist causes, Miss Horne had been blacklisted as a Communist sympathizer, charges that struck her friends as improbable. Her chum Ludwig Bemelmans, creator of Madeline, cracked that the impeccably coiffed and coutured performer made her entrances as though she were the former queen of a Balkan country.) By the 1960s, after Horne kissed Hollywood goodbye and embraced theater and supperclubs, she mordantly observed "In my early days I was the sepia Hedy Lamarr. Now I'm black and a woman, singing my own way."