Archive: November, 2010
Carrie Rickey

, Film Critic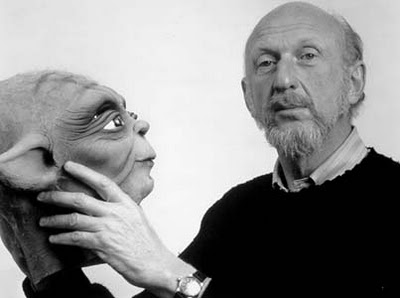 Irvin Kershner, the Yoda-like director who mentored George Lucas and directed The Empire Strikes Back (1980), died Saturday in Los Angeles of lung cancer. He was 87, and is the only man to have directed both a Star Wars movie and a James Bond movie.

Born and raised in South Philadelphia in a working-class neighborhood near 4th and Lawrence, he was encouraged in the arts by his parents. He was a vanguardist who made his mark in the mainstream.

Mr. Kershner studied violin and viola at the Settlement Music School, where at the age of 10 he performed a recital before Albert Einstein, then a board member. "I was sweating, shaking," Kershner recalled in 2006. "Afterward he told me how good I was — which wasn't true."

Einstein was one in a long line of Mr. Kershner's distinguished fans.

After attending South Philadelphia High, he served in the Air Force during World War II and for the duration worked as a flight engineer on B-24 bombers. He studied painting with avant-gardist Hans Hoffmann in New York and film with montage artist Slavko Vorkapich at USC before joining the faculty there.

After doing some journeyman work in television (The Rebel) and B movies (Stake Out on Dope Street), he made a series of unconventional character studies, among them A Fine Madness (1966), with Sean Connery as a struggling poet, Loving (1970), with George Segal as a husband juggling wife and mistress, and Up the Sandbox (1972), with Barbra Streisand as an unfulfilled young mother. The Eyes of Laura Mars, his 1978 thriller starring Faye Dunaway as a fashion photographer who sees murders before they occur, was his first mainstream hit.

A student of Mr. Kershner's and also an admirer of Laura Mars, Lucas begged the professor to direct the sequel to his blockbuster Star Wars. Mr. Kershner initially declined. Western.

When Lucas persisted, Kershner asked, "Why?" Lucas answered, "Because you know everything a Hollywood director is supposed to know, but you're not Hollywood."

With its emphasis on character development the resulting 1980 movie, the second filmed and the fifth in the chronology, is generally considered the first or second best in the Star Wars series. Never Say Never Again (1983), Kershner's last major film, reunited him with Connery, reprising his role of 007.

Mr. Kershner is survived by two sons. Funeral arrangements were not announced. May the Force be with him.
I'm a big admirer of A Fine Madness and Laura Mars and love love love Empire Strikes Back. You?
Carrie Rickey

, Film Critic

Unimaginable. Leslie Nielsen, onetime Inquirer pitchman, upright son of a Mountie and earnest star of Forbidden Planet, the guy who struck a universal funny bone as the literal-minded Dr. Rumack in Airplane! (1980) and malapropping Lt. Frank Drebin in The Naked Gun series, has gone to that big building with patients in the sky.
To honor his goggle-eyed memory, please nominate the scene or line of his that reduced you to a puddle of giggle. For me, his most ticklish scene was in The Naked Gun 2 1/2, as he mourns the end of his relationship with Priscilla Presley in "The Loser's Bar," oblivious to the photos of the Edsel, Titanic and Hindenburg lining the walls. Line of dialogue? Same movie. where he greets Robert Goulet, host of a fancy banquet, and says, "Swell party, Hapsburg. I see a lot of familiar face-lifts."
Carrie Rickey

, Film Critic

Revered by audiences who made it one of the most successful films of all time, reviled by Pauline Kael who kvetched that it seemed mechanically-engineered and who detested what she called the "sickly, goody-goody songs" (whose admirers, by the way, included John Coltrane), The Sound of Music celebrates its 45th birthday with a Blu-Ray DVD guaranteed to restimulate the debate about this Hollywood movie that has passionate lovers and haters.
For a 12-year-old in 1965, as the Beatles rode the U.S. airwaves, song lyrics such as "Doe, a deer, a female dear" and "I am 16, going on 17, innocent as a rose" were, at best, juvenilia, and at worst, corny as antimacassars. The dirndl'ed daintiness of Julie Andrews and her well-behaved charges struck the tween and her friends as epically uncool. She wore her disdain for Robert Wise's movie as a badge of pride. She wanted to listen to guitars, not glockenspiels. Kael dismissed it as "The Sound of Money;" she called it "The Sound of Mucus."
A 25-year-old movie geek in the 1970s was perplexed by TSOM's provenance. After all, director Robert Wise had made the muscular genre movies Curse of the Cat People, The Day the Earth Stood Still and Odds Against Tomorrow and had also made West Side Story. Screenwriter Ernest Lehman -- whose credits included Sabrina, The Sweet Smell of Success and North by Northwest -- had adapted it for the screen. Did these genuine talents do it just for the money? Here was a problem to be solved.
Carrie Rickey

, Film Critic
Watching Burlesque, the preposterous and intermittently entertaining backstage musical that takes place in a nightclub and, like Flashdance, Showgirls and most Elvis movies, likewise takes place in its own special universe, my mind drifted to the movie bars, boites, cabarets, clubs and dives where I'd like to hoist a glass.
Many of the great movie nightclubs are in Hollywood musicals, like the Art Deco Silver Sandal in Swing Time (1936), where Fred Astaire partnered Ginger Rogers across a gleaming Bakelite floor. Or Rick's in Casablanca (1942), where Dooley Wilson played the piano while Humphrey Bogart pined for Ingrid Bergman and affected an apolitical stance. Or the eponymous Cabaret in the 1972 film where Liza Minnelli and Joel Grey performed and watched Germany transform from the Weimar Republic to Third Reich. Or The Cotton Club in the movie of the same name (1984), the self-styled "plantation," where black acts (Gregory and Maurice Hines in the movie) performed for white revelers. Surely the oddest of these clubs is either the one in Flashdance (1983) where Pittsburgh welder Jennifer Beals moonlights as an exotic dancer or the one in Coyote Ugly (2000), where Piper Perabo dances with other cowboy-booted bartendresses and drives the boys wild. The ultimate movie-musical bar would have to be Hernando's Hideaway, that dark secluded place where no one knows your face, in The Pajama Game (1957).
The place I'd most like to have a drink is the piano bar in Nick Ray's In a Lonely Place (1950) where Humphrey Bogart takes Gloria Grahame on a romantic date, although the Magic Club in Susan Seidelman's Desperately Seeking Susan (1983), with Ann Magnuson as a retro hatcheck girl and Roseanna Arquette as a magician's assistant runs a close second, tied with any of the watering holes frequented by Jon Favreau and Vince Vaughan in Doug Liman's Swingers (1996).
Carrie Rickey

, Film Critic
Rather liked the new Harry Potter movie, or Harry 7.1, as its known in my house. (Read my review here.) But is it heretical (or do I say Harretical?) to wish that the romance in the J.K. Rowling septology was between Harry and Hermione rather than Hermione and Ron?
Thoughts? Other movies where you wish the romantic couplings had been otherwise? When first I saw Reality Bites, I felt that Winona Ryder should have hooked up with Ben Stiller instead of Ethan Hawke.
Carrie Rickey

, Film Critic
By way of introducing a new Flickgrrl feature, Movie Matchmaker, an anecdote:
Some 15 years ago, I gave a talk at a Penn conference. Afterwards, a very attractive couple in their fifties came up and asked an off-topic question. Could I save their marriage? "Every weekend we fight about what to rent," said the husband. "I like adventures like Guns of Navarone and she likes romantic Roman Holiday type of stuff."
"Apparently you both like Gregory Peck, that's a good place to start," I replied, brain riffling through the Peck filmography, drawing a mental Venn diagram of titles where romance and adventure overlapped. I prescribed Spellbound (1945), Capt. Horatio Hornblower (1951), Snows of Kilimanjaro (1952), Designing Woman (1957) -- not really an adventure, but he plays a sportswriter -- On the Beach (1959), Cape Fear (1962), Mirage (1965) and Arabesque (1966). Within a year, I got a thank-you note from the husband, sheepishly admitting that he was beginning to enjoy Peck's straight romances, too.
Carrie Rickey

, Film Critic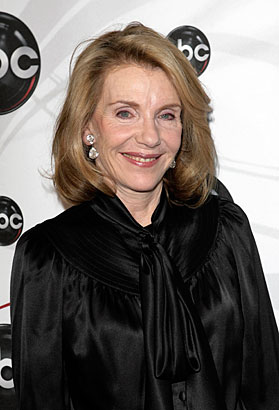 In 1981, when the appointment of Sandra Day O'Connor, the first female Supreme Court justice, was still a gleam in Pres. Reagan's eye, Jill Clayburgh was on a soundstage playing Ruth Loomis, the first female Supreme in Ronald Neame's "First Monday in October." Brainy, mouthy, near-beautiful, Clayburgh was the go-to actress to boldly go where no woman had gone before.

Clayburgh, who died Friday at her Connecticut home at 66 after living two decades with leukemia, was the Hollywood face of what was quaintly known as Women's Lib. For five years between 1977 and 1982, the Oscar-nominated star of "An Unmarried Woman" and "Starting Over" personified the American female defined by her professional rather than her marital status. Here was the woman who spoke her mind and owned her sexuality among the most macho of men, as she did in "Semi-Tough" (1977), tumbling in and out of the sack with Burt Reynolds and Kris Kristofersson.

She was equally adept at heavy and light, juggling TV dramas like "I'm Dancing as Fast as I Can" and "Hustling" and movie comedies like "Silver Streak" and "It's My Turn." Although I had sen her in "Pippin" on Broadway, the first time I really appreciated her was in "Semi-Tough," as rich girl Barbara Jane, trying on her wedding dress while asking football player Burt Reynolds, "Billy Clyde, why is it that we never ------?" She made the F word seem natural as breathing. Her most memorable role was as Erica in "An Unmarried Woman," dancing to Tchaikowsky in knee socks, learning to live and love after her husband ditches her.

I liked her combination of long-stemmed patrician looks and earthy sexuality. You?
Carrie Rickey

, Film Critic
Finally, an essential DVD box set. On November 9, the Elia Kazan Film Collection, an 18-disc treasure chest including 15 works by the American master, son of Greek rug merchants, will be available from 20th Century Fox Home Entertainment. Included is a bonus disc, "Letter to Elia," by Martin Scorsese and Kent Jones.
The set includes two of his best never before released on DVD: Kazan's debut feature A Tree Grows in Brooklyn (1945) and Wild River (1960) plus three essential Marlon Brando performances: A Streetcar Named Desire (1951), Viva Zapata! (1952) and On the Waterfront (1954). The other films are: Boomerang! (1947), Gentlemen's Agreement (1947), Pinky (1949), Panic in the Streets (1950), Man on a Tightrope (1953), East of Eden (1955) -- Scorsese's favorite Kazan, starring James Dean as Cal in the update of the Cain-and-Abel story, -- Baby Doll (1956), A Face in the Crowd (1957), Splendor in the Grass (1961), the film debut of Warren Beatty, and America, America (1963). With the exception of The Last Tycoon (1976), which is not included, the set represents his best films. At $199.98, it is pricey, but it works out to about $13 a title, and most of these are films that are infinitely watchable. This is a desert-island collection.
Kazan, who died in 2003 at the age of 94, was a prolific stage and film director famous for radicalizing American acting and infamous for naming members of the Communist Party during the McCarthy era. He launched the careers of many actors, most significantly Brando, Karl Malden, Dean and Beatty. And he elicited the finest performances of Vivien Leigh (Streetcar), Patricia Neal (Face) and Natalie Wood (Splendor). One way to measure the onetime actor's impact on American acting is that in 19 movies, 21 of his actors earned Oscar nominations and nine took home statuettes. A famous cross-pollinator, between 1940 and 1970 Kazan buzzed between Broadway and Hollywood, introducing emotional realism to the screen and sexual candor to the stage. You can practically smell the characters in his movies: They are saturated with blood, sweat and fear.