Archive: October, 2011
Carrie Rickey

, Film Critic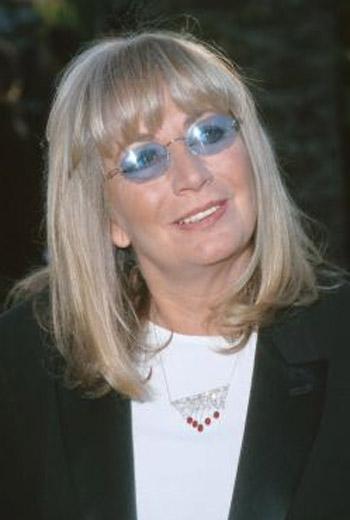 Most Americans think of Penny Marshall as Laverne DeFazio, the title character of the popular TV show Laverne and Shirley. I think of her as the first female director to make movies (Big, A League of Their Own) that grossed over $100 million.
From her modest beginnings as an extra in television commercials (she played the stringy-haired one in an ad where Farrah Fawcett had the shiny, bouncy locks) to her unofficial role as Hollywood godmother of comedy (and official godmother to Carrie Fisher's daughter, Billie), the Bronx-born Marshall was present at the creation of entertainment classics. On TV she worked with James L. Brooks and her brother Gary; she was married to Rob Reiner and produced a movie by Ron Howard. She directed Whoopi, Madonna and Tom Hanks.
She was cast in many defining TV shows, starred in one of her own (and directed many of its episodes). In the movies she directed, Marshall hit a sweet spot between slapstick and emotionalism. She saw qualities in actors not apparent to male directors.
Carrie Rickey

, Film Critic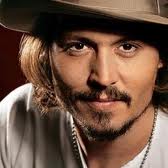 Now that the stalled Lone Ranger film starring Johnny Depp as Tonto and and Armie Hammer as the masked man is back on track, it amounts to a trendlet: Revisionist movies in which the minority sidekick of yore gets upgraded to central figure.
Earlier this year, Michel Gondry's The Green Hornet had Seth Rogen as a dim Britt Reid upstaged by bright light Kato (Jay Chou). Which other classic stories might profit from making the sidekick the central character?
Carrie Rickey

, Film Critic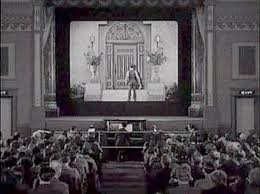 My favorite movie of all time? Glad you asked, It's Sherlock, Jr. (1924). Lucky for all of us, this masterpiece from Buster Keaton, screens next Sunday on TCM (at 8 pm) as part of the cable station's month long tribute to film's greatest magician and metaphysician.
The tale of a projectionist who dreams of being a sleuth and who literally walks into the movie he's projecting and solves its mystery, Sherlock's subject is the mystery and magic of movies. It is Keaton's most exhaustive -- and hilarious -- investigation into the perils of what happens when someone from the three-dimensional world penetrates the two-dimensional universe of film. Behold the granite-faced guy in his dressing room, primping before the mirror, gamely striding through the looking glass and into the infinite possibilities of motion pictures. Sublime.
It's a film that influenced many filmmakers, including Groucho Marx (see the mirror scene in Duck Soup) and Woody Allen, who wrote and directed The Purple Rose of Cairo under its influence.