Archive: October, 2010
Carrie Rickey

, Film Critic

What to watch on Halloween? Flickgrrl thinks no movies better capture the feeling of childhood treat-or-treat terror than Meet Me in St. Louis (1945), in which Margaret O' Brien beats up the boy next door on fright night, and Curse of the Cat People (1944), where Ann Carter has some disturbing fantasies about Daddy's first wife.
If you're staying in and are an On-Demand subscriber, you can find Curse of the Cat People in the alpha list of movies. And Comcast has a jack'o'lantern full of other scare titles, from the unnerving Silence of the Lambs (1991) to the droll Shaun of the Dead (2004). Other "Creepy Classics" include Carrie, Psycho and Se7en. (Comcast's Activity On Demand has a number of seasonal offerings, including tips on how to make a costume and how to carve a pumpkin.)
If you're going out, Saturday October 30 at 8 pm Old Pine Street Church is screening Dr. Jekyll and Mr. Hyde (1920), the silent classic with a possessed performance by John Barrymore, accompanied by live organ music played by virtuoso Don Kinnear. Admission: $20.
Carrie Rickey

, Film Critic

By most measures, the 19th Annual Philadelphia Film Festival, which wrapped up last Sunday night, was a success with many screenings sold out. Attendance was in the "low 30,000s," according to executive director Andrew Greenblatt. When the event was held in spring, prior fests posted 60,000. But this one had fewer movies and venues and could have made that number only had every seat been filled at every screening.
And since this one was in Fall, there was some competition from the Fightin' Phils, :On Phillies off nights, screenings sold out," Greenberg says. "On on nights, not so much."
Black Swan, Blue Valentine and Philadelphia-centered titles drew capacity crowds, as did many of the French films shown. Other foreign films, such as Uncle Boonmee, White Material and Certified Copy were crowdpleasers.
Carrie Rickey

, Film Critic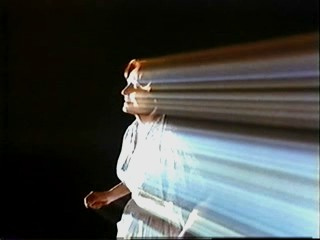 Thinking about Clint Eastwood's 31st feature, Hereafter [read my interview with himself, here], a mental montage of movie near-death experiences and afterlife vistas flashed before my eyes.
There are the tunnels of light of Resurrection (1980) and Hereafter, with Ellen Burstyn and Cecile De France respectively pulled back from the afterlife to finish their work among the living.
There's the heavenly tribunals of Cabin in the Sky, (1940), Stairway to Heaven (1946) and Defending Your Life (1991) -- respectively Churchly, Princely and Bureaucratic in design -- that will decide whether Eddie Anderson, David Niven and Albert Brooks deserve happy endings. (Like the heroes of Cabin and Stairway, the Warren Beatty character in Heaven Can Wait (1978) is in limbo between this world and the next (depicted as as place where beings walk on clouds).
Carrie Rickey

, Film Critic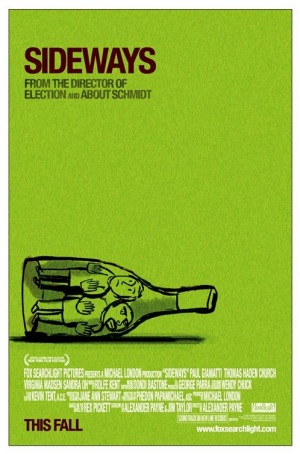 E-mail of the week comes from Jt Lewis: "So we're screening The Godfather preceded by Clemenza's spaghetti and of course cannoli for desert. Last month's White-Russian stoked Big Lebowski was a big hit. Other ubiquitous film/food pairings?"
Glad you asked, Jt:
Obviously ratatouille with Ratatouille, although the rodent/chef's presentation is much more elegant than anything I have ever made or been served. French chocolate with Chocolat. Tortilla Soup with Tortilla Soup (which has all sorts of mouthwatering food, inclusing the best school lunch ever.)
Carrie Rickey

, Film Critic
Doylestown's County Theater was named one of the country's most beautiful historic theaters by The Huffington Post. In this region, I'd also nominate The Bryn Mawr Film Institute and The Ambler Theater. Your nominations?
Carrie Rickey

, Film Critic
Holy Frank-N-Furter, Transylvanians! According to the informed sources at Deadline Hollywood, Glee creator Ryan Murphy is discussing a remake of The Rocky Horror Picture Show, the 1975 midnight movie musical about sexual liberation starring Susan Sarandon in her bra and panties and Tim Curry in his bustier and garter belt. (What Deadline does not report is whether the offer was made before or after Murphy filmed the "Rocky Horror"-themed episode of Glee to be broadcast next Tuesday.) I''m all for a remake if a filmmaker can update it or put a new spin on it, but unless this one's going to be about passing gay-marriage legislation in Transylvania, I'm not feeling it. You? Your suggestions on how to freshen this musty relic?
Carrie Rickey

, Film Critic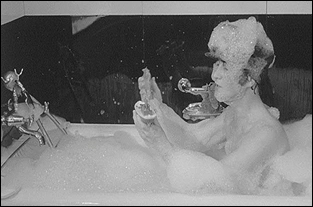 Not ordinarily a fan of anniversary journalism. But on the occasion of what would have been John Lennon's 70th birthday (and the eve of the 30th anniversary of his death) come two movies, the melancholy Nowhere Boy, a memorable portrait of teenage John torn between his reliable Aunt Mimi and unstable mother Julia, and LennonNYC, an account of Lennon's final years in his adoptive Manhattan. I've seen and very much like Nowhere Boy, which opens October 15 in Philadelphia. And I look forward to LennonNYC, shown the following week at The Philadelphia Film Festival (Friday October 22 at the Prince Music Theater and Sun the 24th at the Rave/UPenn).
As fans of A Hard Days Night -- that definitive rock film -- know, John was a natural actor, commanding the screen with sarcasm and slapstick. The sequence where he takes a bubble bath and apparently vanishes down the drain strikes me as the Buster Keaton scene that Mr. Stoneface never thought of. Whether encouraged by Yoko Ono, his performance-artist wife, or out of his own interest in keeping a visual diary, Lennon had over 240 hours of filmed footage of himself, some of it culled in the 1988 documentary John Lennon: Imagine.
I also very much like the many speculative Beatles portraits such as The Hours and Times (1991), with the young Lennon and Beatles manager Brian Epstein on a Spanish holiday. And Backbeat (1993), with Ian Hart as puppy Lennon in Hamburg with fifth Beatle Stu Sutcliffe. My personal favorite is Two of Us (2000), with Jared Harris and Aidan Quinn as the post-Beatles Lennon and McCartney, considering a Beatles reunion and gamboling through Central Park. It was directed by Michael Lindsay-Hogg, who also made the definitive Beatles documentary Let it Be (1971), and has a very John vibe. I'm also a fan of Julie Taymor's Across the Universe (2008), which uses Beatles music and a John-like main character (named Jude) to tell the surrealistic story of '60s pop and politics.
Carrie Rickey

, Film Critic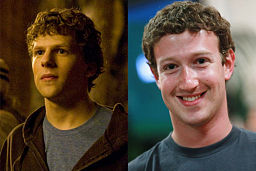 As you may have read, I think The Social Network is a near-perfect movie. Dissenting opinions abound, not only from contrarian Armond White, but also from female observers made uncomfortable by the film's marginalization of women, a view forwarded by Rebecca Davis O'Brien in The Daily Beast about the movie which, to her mind, has female props rather than characters.
I'd answer along the lines of Allison Willmore who writes, "Does 'The Social Network' have a problem with women? No, but it's characters sure do." This is a movie that portrays Facebook founders Mark Zuckerberg and Eduardo Saverin as socially-inept dorm hermits who have trouble getting dates. And despite its picture of the female groupies drawn to Harvard guys, it also gives us three hyperarticulate women, including Erica Albrecht (Rooney Mara), the girl who dumped Mark Zuckerberg for condescending to her, and the female lawyers, one representing Zuckerberg (Rashida Jones) and the other representing Saverin.
In other Social Network news, reportedly Zuckerberg and his 1200 employees have seen the movie.