Archive: August, 2009
Carrie Rickey, Film Critic
John Hughes, the onetime advertising copywriter turned filmmaker beloved for family-friendly movies such as Sixteen Candles, The Breakfast Club, Ferris Bueller's Day Off and Home Alone, died of a heart attack this morning in Manhattan, reports Variety. The genial Midwesterner (he was a Michigan-born Chicago transplant who brought moviemaking to his adoptive city) was Hollywood's High School Activities director. He made many movies set in secondary schools and the signal event in them was Who Would Take Molly Ringwald to the prom.
His movies with Ringwald defined the hair-band 1980s and his Matthew Broderick truancy comedy Ferris Bueller likewise defined the decade's ethos: Playing hard rather than working hard was the goal. I think of these movies very fondly even as I muse that as Hughes got older, the age of his protagonists got younger. He began with the teenagers of Sixteen Candles (1984) and proceeded, like Benjamin Button, to Baby's Day Out (1994). I have to ring off to write his obit, but I'm very very sad. Favorite Hughes movie? I'm going for Some Kind of Wonderful (1987).
Carrie Rickey, Film Critic

Budd Schulberg, the self-described "Hollywood prince" who became the industry's keenest chronicler with the caustic 1941 novel What Makes Sammy Run?, the screenwriter who worked with both F. Scott Fitzgerald (on Winter Carnival) and with Spike Lee (on a Joe Louis script, still unproduced), the Oscar-winning writer of the two seminal films of the 1950s, On the Waterfront and A Face in the Crowd, the conscience-pricked citizen who, after he witnessed his adoptive city in flames, founded the Watts Writers Workshop in 1965, has passed. He was 95.
One of the most colorful and complicated figures of the 20th century, Schulberg was the son of Paramount Pictures mogul B.P. Schulberg and a Hollywood brat who was chauffeured in a custom-made limo to the newstand where he hawked magazines. The childhood stutterer who trained pigeons (a hobby he gave to Marlon Brando's Terry Malloy in Waterfront) developed a confident and formidable voice as a screenwriter, sportswriter and novelist. The Harder They Fall, his 1947 expose of prize-fighting, became a best-seller and popular 1957 Humphrey Bogart film, the actor's last. The Disenchanted, Schulberg's novel dramatizing his sodden collaboration with Fitzgerald, was a 1950 publishing hit. And to this day, his short story "A Dinner at Ciro's" remains the most perceptive group portrait of the movie industry. In 1951, Schulberg , the so-called "socialite Socialist" who had been a member of the Communist party in the 1930s, named names to the House Un-American Activities Committee, a move that brought him jeers from the Left and cheers from the Right.
Were these the only elements of his biography, Schulberg would be universally known. But he moreover had the uncanny instinct -- like an intellectual Forrest Gump -- of being an eyewitness to and major player in history. As James Fisher's lovely post in the Irish Times notes, "He was standing next to his friend Bobby Kennedy in a passageway at LA's Ambassador Hotel when RFK was murdered in June 1968. He was seated ringside when his friend Muhammad Ali reclaimed his heavyweight title from George Foreman in Zaire in October 1974. That was nearly three decades after Budd not only arrested Leni Riefenstahl (Hitler's favorite filmmaker) while working for his friend the legendary director John Ford in the wartime OSS; he wrested from her an implicit admission she knew about the Nazi death camps, a truth she subsequently denied for decades."
Carrie Rickey, Film Critic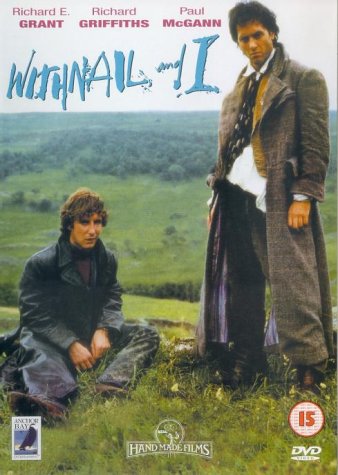 Me, I'm old-school. Prefer films in theaters, on big screens, the way nature and John Ford intended. You may be new-school. Like instant-grat of a movie whenever, wherever. So let me alert you to SpeedCine, a portal that links to more than 13,000 titles that you can stream or download for free -- LEGALLY.
Via SpeedCine, just watched the first five minutes of the essential (and hard-to-find) Withnail & I (1986), the Brit comedy starring Richard E. Grant and Paul McGann as '60s dropouts who go to their Uncle Monty's cottage for a little R & R. Reid Rosefelt, who co-founded SpeedCine with Bon Harris, calls their brainchild "a Google for helping you find legal movies." One film I intend yo watch on SpeedCine is the elusive Bigger than Life (1956), the great Nicholas Ray film starring James Mason as the guy who takes the wonder drug cortisone and becomes a megalomaniac.
Do you download movies? Generally speaking, where do you watch? Are there certain films that'll get you to theaters and others that are downloads or rentals? Why? Which portals do you recommend? (No illegal sites, please.) Many readers rave about Netflix's Ruka application, but that's not free. What do you think of SpeedCine?