Carrie Rickey, Film Critic
Dear Mr. Plummer:
Who was it that said at twilight, colors are at their most intense? It's an apt description of your screen career in the past four years.
From your crusty voicework in Up and My Dog Tulip, to your buoyant performances as the Faustian father in The Imaginarium of Dr. Parnassus, as Leo Tolstoy in The Last Station and as the septuagenarian dad who throws his own coming-out party in Beginners, I can't think of another actor whose performances are so vibrant, so vital.
Carrie Rickey, Film Critic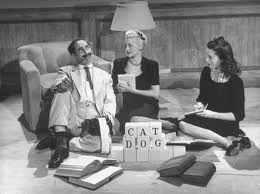 When dinosaurs roamed the earth and Groucho Marx stalked Beverly Hills (that would be 1945), the mustachioed jokester pioneered an early form of social networking.
As the Marx Brothers' A Night in Casablanca, a spoof of the popular Humphrey Bogart picture, was in production, attorneys from Warner Brothers (the studio that produced the Bogart "Casablanca,") requested information about the one where Groucho plays a trench-coated guy name "Humphrey Bogus."
Smelling a publicity bonanza, Groucho wrote an open letter to Warners as though the studio were suing him and his siblings for appropriating the name of the Moroccan city. And since the best defense is a good offense, Groucho reminded studio attorneys that since the Marx Brothers predated the Warner Brothers, there might be litigation.
Carrie Rickey, Film Critic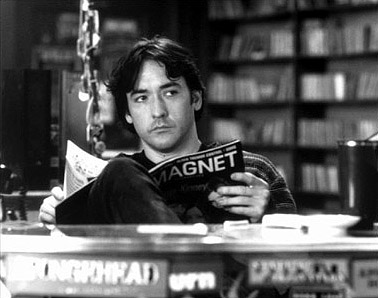 The Awl has a listicle (list + article = listicle) considering the best movie closing credits songs. (Hat tip, A List of Things Thrown Five Minutes Ago) Was surprised that "I'm a Believer" from Shrek, "La Vida Loca" from Shrek 2 and "Beyond the Sea" from Finding Nemo weren't included. Was even more surprised when I checked that "Nobody Does it Better," the theme song to The Spy Who Loved Me, was used in the intro rather than outro credits.
Other personal faves that did not make The Awl's cut include: Stevie Wonder's "Beauty of the Land" from Jungle Fever, The Beach Boys' "God Only Knows" in Love, Actually, "(Build Me Up) Buttercup" in There's Something About Mary, "I'll Be Seeing You" as the coda to Crimes and Misdemeanors and "We'll Meet Again" serving as the outro to Dr. Strangelove.
Tricky thing, choosing a great outro. Sometimes irony works (think "Always Look on the Bright Side of Life" sung by the crucifixion chorus in The Life of Brian). Other times, the song amplifies the theme of the film, as "I Believe When I Fall in Love" sums up High Fidelity (pictured). Your nominees?
Carrie Rickey, Film Critic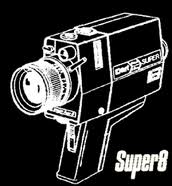 The Super 8 camera -- the home-movie technology so popular from the '60s through the '80s - was like the portable typewriter in the era of the heavy electric machine. For the likes of filmmakers from Steven Spielberg to Steven Soderbergh to M. Night Shyamalan to JJ Abrams (whose "Super 8," a sweet sci-fi film set in the early 1980s, opens today) Super 8 was the amateur technology that helped them become professionals.
Super 8 movies have an intimacy, a color spectrum and a homemade quality that provoke all kind of emotional responses, some of them mentioned in Elizabeth Weingarten's lovely article from Slate.
Carrie Rickey, Film Critic
Aloha, Mr Hand! At an awards event to be televised on Spike TV tomorrow at 9 pm, Fast Times at Ridgemont High (1982) [see video clip] will be inducted into the Guy Hall of Fame. Which other movies belong to the High School movie Hall of Fame?
My nominees: Lord Love a Duck, Bye, Bye Birdie, Cooley High, Fast Times, Some Kind of Wonderful, Clueless, Drumline, I Can Never Be Your Woman, 17 Again. Yours?
While we're at it, Amy Heckerling or John Hughes?
Carrie Rickey, Film Critic

The newest twist on hero and superhero flicks is to promote the sidekick to central figure. According to Deadline Hollywood, Johnny Depp has signed to play Tonto opposite Armie Hammer's masked man in Gore Verbinski's The Lone Ranger. How very Rosenkrantz and Guildenstern.
Recently, Jay Chou outlicked and outkicked Seth Rogen in Michel Gondry's The Green Hornet when his Chou's Kato upstaged Rogen's Britt Reid. (Originally when Stephen "Kung Fu Hustle" Chow was slated to direct Hornet, his proposal was that Kato would plant a microchip in Britt's brain and control him by joystick.)
Which other sagas might benefit from having the sidekick take center stage?
Carrie Rickey, Film Critic
Cave of Forgotten Dreams, Werner Herzog's mindbending documentary about the Chauvet caves in France's Dordogne region, is a meditation on paintings and sculptures that are 32,000 years old. Some of the sculptures are of nude Venuses. Thus last night on The Colbert Report, the host satirized Herzog's film as "cave porn." If that's what it takes to get a wider audience for Herzog's film, so be it.
The nutty professor of documentary film, Herzog has a deadpan humor and delivery that both flummoxed and enchanted Colbert, himself the duke of deadpan. If I were the distributor of Cave, I'd use a clip from the Colbert faceoff (see video) to promote the movie.
Best known for the wild-eyed Klaus Kinski features Aguirre, the Wrath of God (1972) and Fitzcarraldo (1982), Herzog is a most curious fellow -- in every meaning of the expression. Though he has made a number of superb feature films (my favorite is 1974's The Enigma of Kaspar Hauser), Herzog's forte is the documentary. He is a human magnet for the stories of extremists and eccentrics, both human and animal.
Carrie Rickey, Film Critic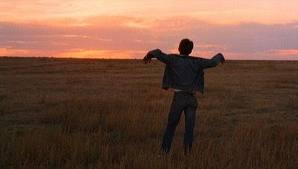 Some moviemakers tell stories with a begininning, middle and end -- in that order. Other filmmakers, like Terrence Malick, compose visual odes that suggest physical and mental states. His allusive films provoke vigorous debate.
Let cinephiles argue whether Terrence Malick's controversial "Tree of Life" (opening here June 10) is poignant or pretentious. Make up your own mind by sampling this week's retrospective of the filmmaker's work at Drexel University's Mandell Theater.
Wednesday's double-header is Days of Heaven (1978), a World War I-era allegory about vigorous sharecroppers (Richard Gere, Brooke Adams) locked in a love triangle with frail landowner Sam Shepherd; and Badlands (1974), a '50s-era portrait of young lovers (Martin Sheen, Sissy Spacek) on a killing spree. Days of Heaven screens at 7 pm and Badlands at 9 pm. On Thursday, The Thin Red Line (1999), Malick's impressionistic look at American soldiers and sailors (Sean Penn, Adrien Brody, James Caviezel) fighting the World War II battle of Guadalcanal screens at 7 pm.