Carrie Rickey

, Film Critic
Cheered by the news this morning that both Diane Lane (Cinema Verite) and Kate Winslet (Mildred Pierce) earned Emmy nominations for best female performance in a television miniseries or movie. Those are the two best performances I've seen this year, big screen or small, male or female (although William Hurt, who likewise scored an Emmy bid for Too Big to Fail, comes pretty close). In looking at these noms all I can say is, thank the acting gods for HBO. And congratulations to Land and Winslet for creating women of multiple dimensions.
Over the past decade the best actresses of a certain age (Glenn Close, Laura Linney, Mary Louise Parker, Jada Pinkett, Regina King, Kyra Sedgwick) have found opportunities in television unavailable to them in movies. Helen Mirren credits her recurring role on television's Prime Suspect with getting her through "the dangerous age for actresses," their 40s and 50s.
One reason there are more opportunities for women on television is that there is a higher percentage of female writers, producers and directors in TV (close to 20 percent) than in feature films, where the number of female directors has been stuck in the neighborhood of 7 percent for the past 15 years. (For the record, Shari Springer Berman co-directed Cinema Verite and four of the five producers of Mildred Pierce are women.)
Carrie Rickey

, Film Critic
To get in the mood for the eighth, and presumably final Harry Potter movie (opening midnight Friday), here's a video to start you up.
And here's my obligatory end-of-an-era piece, which includes the factoid that the first Harry Potter movie was released two months after 9/11 and the last two months after Osama Bin Laden was slain.
The best Harry Potter film of all? I'm going with the third, Harry Potter and the Prisoner of Azkaban, stamped with director Alfonso Cuaron's playfulness and green-tinged cinematography. Your favorite?
Carrie Rickey

, Film Critic

Cheered by this tongue-in-cheek video of an "Alfred Hitchcock cookbook," I mentally replayed my favorite food scenes in the films by the Master of Suspense. The two that make me laugh most are in To Catch a Thief. First, when Jessie Royce Landis (as Grace Kelly's mother) stubs out her cigarette in a plate of very expensive roo-service eggs. Second, when Kelly takes cat burglar Cary Grant on a picnic and offers him some chicken, naughtily inquiring "A leg or a breast?"

Then there is Frenzy, the one about a detective (Alec McCowen) pursuing a serial killer whose strangled cadavers are not as stomach--churning as the gourmet experiments of the detective's wife, which run to ghastly-looking fish stews and pig's feet. The portly Hitchcock, whose father was a grocer, loved food, and liked to say, "A movie isn't a slice of life, but a piece of cake."

Amen to that, and what's your favorite morsel of Hitchcock food?

Hitch from Felix Meyer on Vimeo.
Carrie Rickey

, Film Critic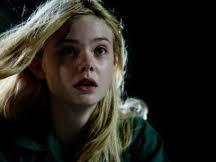 Sometimes love announces itself with a bolt of lightning or a thunderclap. Most often it doesn't announce itself at all, just sneaks up on you with cat's feet and a nervous giggle.
So it is when a star is born. Like that decisive moment in JJ Abrams' Super 8, when Elle Fanning's character acts a serious scene in the movie-within-the movie then turns on a dime, giggling anxiously, to ask the director if her performance is OK.
What do you think of Dakota Fanning's younger sister? Are there other decisive moments where you felt that you were present at the birth of a unique talent?
Carrie Rickey

, Film Critic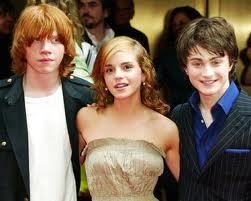 The publishing world has been waiting with bated breath for J.K. Rowling's announcement about her latest project, "Pottermore." It can exhale: "Pottermore" isn't more Potter, as in an eighth book in the wildly successful series. According to the Guardian, It's a web-based scavenger hunt.
Well, that's one way to grieve the end of the book and movie series. Will you mourn? How?
When movie franchises die, are they inevitably resurrected as games?
Carrie Rickey

, Film Critic

The sound was like 10 squadrons of seagulls about to dive-bomb a July 4 picnic. Ranging in age from 7 to 37, a few thousand females and a handful of males thronged the King of Prussia Mall where Selena Gomez, pop singer and star of the movie "Monte Carlo" made an appearance.

"She's awesome!" said Olivia Monahon, 9, who attends Woodstown Middle School in New Jersey.

"She inspires me to be a better person!" chimed in Mary Mcelhone, 16, of Upper Darby.
Carrie Rickey

, Film Critic

Clothes make the man and the suit makes the superhero.

One of the many disappointments of Green Lantern is Ryan Reynolds' Lanternsuit, a CGI-unitard superimposed over his (mostly) nekkid body, more Cirque de Soleil than Superhero. Lacks the mystery of of the Batsuit, the Transformers chic of the Iron Man rig, and the cape-and-tights beefcake of Superman's outfit.

Got me thinking: Which are the most effective Super suits?
Carrie Rickey

, Film Critic
Two years ago the Academy of Motion Picture Arts and Sciences doubled the number of best-picture contenders from five to ten. Yesterday its board passed new eligibility rules that would yield anywhere between five and ten nominees in the best-picture category.
Say, what?
Instead of nominating ten films that received first-place votes on the initial ballot, the Academy will nominate films that receive at least 5 per cent of first-place votes.