Saw the nine-minute trailer for David Fincher's The Girl With the Dragon Tattoo last night, with Rooney Mara resembling a pierced cockatoo and Stockholm resembling a glistening city of forgotten dreams. But I also saw the satirical trailer for another movie,The Pig With the Froggy Tattoo, and have to say it's an equally good tease.
Froggy Tattoo trailer embedded below. Who wears the tattoo better, Lisbeth Salander or Miss Piggy?
Chuckling as Sarah Jessica Parker juggles husband, kids and high-powered job in I Don't Know How She Does It -- a movie that has a smile rather than the teeth of its source material -- I thought fondly of prior Hollywood movies where Her pinstripes are wider than His.
Katharine Hepburn in Woman of the Year. Rosalind Russell in His Girl Friday. Ginger Rogers in Lady in the Dark. Judy Holliday in The Solid Gold Cadillac. Diane Baker in The Best of Everything. Diane Keaton in Baby Boom. Melanie Griffith in Working Girl. Sanaa Lathan in Something New.
One could chart the modern history of women in the workplace through these films. Though there were many female professionals in pinstripes in 1930s films, the genre really exploded during the 1940s when women were manning the worplace front during World War II.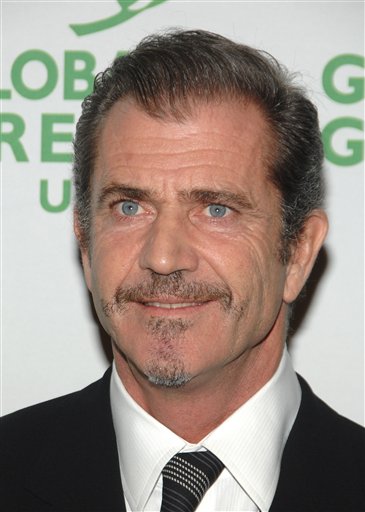 When I read this headline on New York magazine's Vulture website, I blinked twice and thought I was reading The Onion. Truth is funnier than satire.
Your thoughts?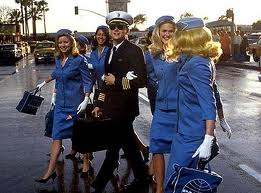 Movies are like people. Sometimes the more you see them, the more you see in them. In 2003 when I saw Steven Spielberg's Catch Me if You Can,"I thought it was a diverting tragicomedy with deft performances by Leonardo DiCaprio and Christopher Walken. Now (it's in heavy rotation on Cinemax) the '60s-era story increasingly resembles the source from which Mad Men flows. That is to say, it's a stylish and keen-eyed survey of the fault line separating the World War II generation and its spawn.
Spielberg's chronicle of teenage con artist Frank Abagnale, Jr. was billed as "the true story of a real fake." If it seems more emotionally resonant than his other films, perhaps that's because Frank Jr.'s saga struck personal chords with a filmmaker who came of age in the 1960s, idealized the cool of Sean Connery's James Bond, was devastated by his parents' divorce and pretended to be someone he was not. (Spielberg crashed the Universal Studios lot, commandeered an office and affected an expertise he did not possess.)
Spielberg invests this story about the young man caught between the keeping-up-with-the Joneses ethos of his father (Walken) and the work ethic of the FBI agent chasing him (Tom Hanks) with heartache, humor and longing. The false identities assumed by Di Caprio's Abagnale presage the false identity assumed by the con artist now known as Don Draper on Mad Men.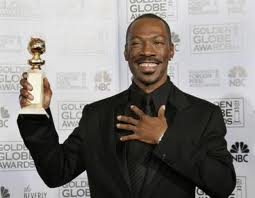 From the polarized reaction, you would think that the President had just named a Supreme Court nominee. But it was the president of the Academy that named an Oscar host: Eddie Murphy. A good choice, for these reasons.
Murphy, like the most successful Oscar hosts of the modern era (Billy Crystal, Whoopi Goldberg, Steve Martin), possesses these attributes. He comes from stand-up and can take the temperature of the audience. He has enjoyed success in movies. He is both of the industry and can make fun of it (unlike David Letterman, Chris Rock and Jon Stewart, perceived outsiders).
Thoughts on the choice to pin the Oscars on the Donkey?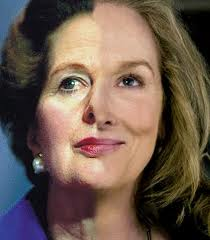 Meryl Streep has one crowded mantel. Seven Golden Globes, two Oscars, two Emmys, one AFI Life Achievement Award and one Lincoln Center honor. This morning the Kennedy Center announced she will be an honoree, along with singer Barbara Cook, singer/songwriter Neil Diamond, cellist Yo-Yo Ma and saxophonist Sonny Rollins.
Soon after she receives her Kennedy Center honors, almost certainly Streep will receive an Oscar nomination -- the seventeenth for the most-nominated actress in Academy history -- for her role as Margaret Thatcher in The Iron Lady. And she will almost certainly be up against Viola Davis (star of The Help), her co-star in Doubt. My guess, without having yet seen Iron Lady, is that a combination of a terrific performance and sentiment will carry the day for Davis.
Still, given the degree of difficulty in the roles Streep takes, she should own more Oscars than the pair she possesses (lead actress for Sophie's Choice and supporting for Kramer vs. Kramer). She deserved to be cited for Out of Africa, A Cry in the Dark, Adaptation and Julie and Julia. Thoughts?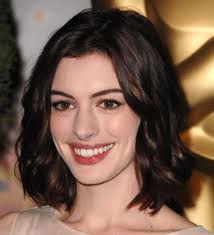 Someone -- was it Cary Grant? -- described the arc of celebrity in three steps: 1) Who's Cary Grant? 2) Get me Cary Grant! 3) Get me a younger Cary Grant. For the moviegoer, the dance from introduction to acclimation can take five steps, which weirdly, conform to Elisabeth Kubler-Ross' five stages of grief, only with a happy ending.
I did this dance with Meg Ryan, Will Smith and Johnny Depp. Now I'm doing it with Anne Hathaway whose film One Day opens today.
First, Denial: Who says this kid with the freakishly large facial features can act? (The Princess Diaries.)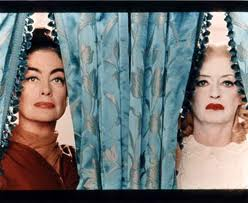 After the love for yesterday's post about directors dissing directors, here's moviemorlocks.com on classic actors slamming their co-stars, with Marlon Brando and Bette Davis on the receiving end of the most derision.
I won't quote what Joan Crawford and Bette Davis had to say about each other, but you can. My favorite among these is Noel Coward's deathless putdown of Claudette Colbert (uttered while he was directing her on Broadway). Moviemorlocks doesn't have the slam exactly right, it's "Claudette, I could wring your neck -- if you had one."
The William Holden/Humphrey Bogart bad blood comes from the set of Sabrina, where Bogie felt he was too old to play Holden's elder brother and was annoyed that the younger hunk was having his way with their co-star, Audrey Hepburn.