Archive: September, 2008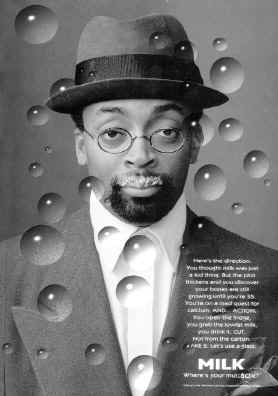 "Spike DOES NOT, I repeat, DOES NOT, know how to end a movie. Some of his endings have been monumentally horrendous; some have been just strange." So writes Kevin, Spike Lee fan and Flickgrrl friend, about my review of Miracle at St. Anna. Liked the movie about African-American soldiers in Italy during World War II; found its coda "wacky."

Kevin is half right. Some of Lee's endings are very eloquent. Very much liked the concluding sequences of "Malcolm X" -- a "Spartacus" homage that had everyone from schoolchildren to Nelson Mandela saying, "I am Malcolm," -- and the elegiac finales of "Get on the Bus" (I don't want to spoil this one for those who haven't seen it) and "Do the Right Thing," with the voice of deejay Mr. Senor Love Daddy greeting the new dawn after the violence and unrest of the night before.

Whether you're Spike Lee, Steven Spielberg or Martin Scorsese, bad endings happen to good movies. Consider these weak endings on strong films: Spielberg's "Saving Private Ryan" and Schindler's List" both feature graveside scenes that go on forever. Martin Scorsese's "The Departed" closes with the redundant image of a rodent rooting around on the patio of a rat-fink character.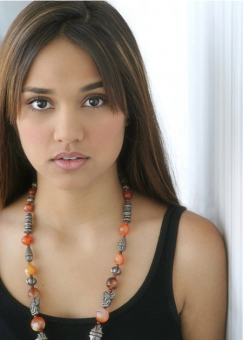 If 2007 was the year of "Juno," the 17-year-old movie heroine who singlehandedly made teen pregnancy family-friendly, will 2008 be the year of Jasira, 13-year-old title figure of "Towelhead," who will make Americans regard teen sexuality without projecting their own fantasies? Played by the sensational Summer Bishil, Jasira is a curious teenager who encounters the gamut of abuse. Jasira's estranged parents bat her around like a shuttlecock in their divorce badminton, the students at her Houston middle school tag her with racial epithets, the lecher next door eyes her inappropriately and, from billboards to centerfolds, sexualized images of females make Jasira think that's all women are.
Based on the novel by Alicia Erian, "Towelhead" -- which opens in some cities on September 12 and in Philadelphia on September 19 -- was adapted for the screen and directed by Alan Ball in a much more realistic tone than Sam Mendes brought to Ball's script for "American Beauty." I don't think I've ever seen on screen such a candid representation of teen sexuality and confusion. It's a brutally honest and brutally funny film about 13-year-olds and the childish adults around them that is too sophisticated for 13-year-olds. This is because that lecher next door, a Humbert Humbert figure played by Aaron Eckhart, sees Jasira as a Lolita out to seduce him rather than as a child of divorce so powerless in her own life that in order get the adult tenderness she isn't getting from her parents, confuses sex with emotional intimacy.
If I'm right that "Towelhead" is this year's Juno and Summer Bishil this season's Ellen Page, then a lot of underage teens will be sneaking into the theater as our-then 15-year-old sneaked into "American Beauty" against our express injunction. I'm hard-pressed to think of boy's or girl's coming of age movies appropriate to younger teens, can you?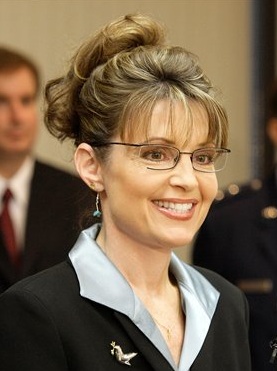 Mark, a frequent Flickgrrl commenter, asks: What movie character(s) does Sarah Louise Palin remind you of?" After her acceptance speech Chris Matthews, said she was like "Norma Rae." Keith Olberman suggested she was more of a cross between Norma Rae and Tracy Flick in "Election."
Isn't Palin more complicated than crusader Norma Rae or careerist Tracy Flick?
Even without the attendant media feeding frenzy for "Barracuda Sarah," as she was nicknamed, her saga is unfolding like a mashup of Preston Sturges' "Miracle of Morgan's Creek," Frank Capra's "Mr. Smith Goes to Washington" and Rod Lurie's "The Contender."