Archive: July, 2011
Carrie Rickey

, Film Critic

Who knew that Marion Cotillard, Oscar-winning French actress (La Vie en Rose) and gravely beautiful presence in Public Enemies and Inception, had such practical wisdom for getting taking seriously in the workplace?

Another possible title for this Funny or Die short might be, "They don't speak English." Your suggested title? Favorite Cotillard performance?
Carrie Rickey

, Film Critic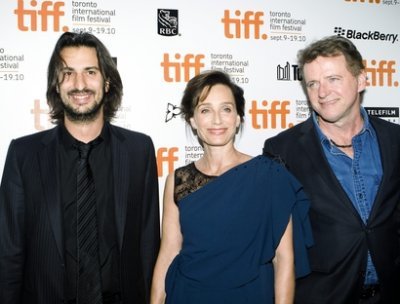 For Gilles Paquet-Brenner, 36, the French filmmaker best known for for Pretty Things (2001), his good twin/bad twin thriller starring a newcomer named Marion Cotillard, it was time to make something more "substantial." He was 33 when he read Tatiana de Rosnay's novel Sarah's Key. The story of French Jews rounded up in Nazi-occupied Paris and sent to Auschwitz was a coup de foudre, a thunderbolt, to the heart.
"I completely identified," says the cow-eyed auteur on a recent visit to Philadelphia. "My grandfather was a German Jew, a musician, who married my Parisian Catholic grandmother, also a musician." Grandpere was turned over to Gestapo authorities by the French and died in the death camps. "My mother grew up without her father. I grew up without a grandfather." There was a mangled branch on his family tree.
Sarah's Key stars Kristin Scott Thomas as a contemporary journalist reporting about the French roundup of Jews in 1942 when she discovers a disturbing personal connection to the events dramatized in emotional flashbacks. "There have been very few French films about the deportation of Jews during the Occupation," says Paquet-Brenner, whose movie is generating Oscar buzz.
Carrie Rickey

, Film Critic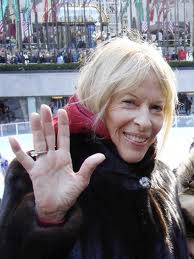 You may not know the name Polly Platt, but you sure know the movies that this art director-turned-producer had a hand in. The Last Picture Show. Paper Moon. Broadcast News. Terms of Endearment. Say Anything. Bottle Rocket. Oh, yes, and she brought Matt Groening to James L. Brooks to make The Simpsons.
"Movies are a team sport, and she made teams function," eulogized Brooks yesterday of the woman whose eye, ear and taste were so instrumental in the success of his own films as well as those of Peter Bogdanovich (her first husband), Cameron Crowe and Wes Anderson.
Anne Thompson describes Platt, a dynamo felled by Lou Gehrig's disease, as a "driving force" on movies. There is no job description for her considerable creative talents. Part art director (the first woman in the Art Director's Guild), part dramaturge, part mentor, she occupied a singular role on many of the most memorable films of the past 40 years. She was irrepressible. She is irreplaceable. She is The Godmother of Hollywood humanism. She was an artist whose art was to make people greater artists.
Carrie Rickey

, Film Critic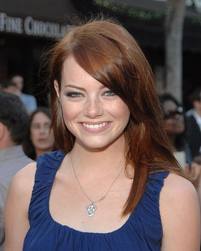 Can you have too much of a good thing? In the case of Emma Stone, the offbeat 21-year-old redhead possessed of the whiskey voice of the 87-year-old Lauren Bacall, I sure hope not. By early August, the wisecracking star of Easy A will have three films simultaneously in theaters. As she herself might ask: seriously?
Friends With Benefits, in which she has a cameo as Justin Timberlake's ex-, opened last week. Crazy Stupid Love, with Stone as a law student romanced by Ryan Gosling, opens Friday. And in The Help (opening August 10), set in the Civil Rights-era, Stone stars opposite Viola Davis as an aspiring journalist who collects the oral histories of her town's exploited domestics.
Much as I find her appealing -- Stone has this intelligent-but-impulsive quality that's irresistible -- I worry that by the time the Spider-Man reboot comes to theaters next year (with Stone opposite Andrew Garfield's Spidey), she will be overexposed. How can we miss her when she won't go away?
Carrie Rickey

, Film Critic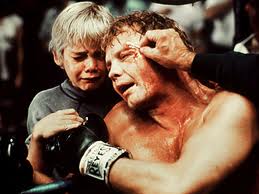 According to Smithsonian (hat tip, Vulture) scientists have found in laboratory situations that The Champ -- the bathetic 1979 remake with Ricky Schroder, not the fine 1931 original with Jackie Cooper -- is the most effective producer of tears. Is that the saddest they've got?
According to the article:
Carrie Rickey

, Film Critic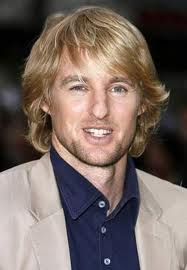 Will Owen Wilson get an Academy Award nomination for his role as the starstruck time-traveler in Woody Allen's Midnight in Paris? If Wilson does -- and I'm guessing that the zen slacker will -- it will be his second bid: In 2002 he won a screenwriting nomination for his collaboration with Wes Anderson on The Royal Tenenbaums.
Will he win? Probably not. The playing field is dramatically slanted against comedy. But he is enormously gifted, both as a screenwriter (he co-wrote Bottle Rocket and Rushmore) and as a one-of-a-kind actor.
Wilson's gee-whiz sunniness as the hack writer who has a brush with Jazz Age greats Ernest Hemingway and Gertrude Stein elevates a second-tier Allen movie to first-rate entertainment. Wilson's forte, tweaking drama from comedy and tickling humor from despair, is in large part responsible for putting Midnight in Paris on track to be Allen's biggest success. (Hannah and Her Sisters made $40 million in the U.S. in 1986, roughly $77 million in 2011 dollars. So far Midnight has earned $77 million worldwide.)
Carrie Rickey

, Film Critic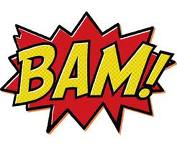 Roll over, Captain America, and tell Spider-Man the news: According to a financial analyst at Susquehanna Financial Group (hat tip, Deadline Hollywood), the days of movie superheroes are numbered.
This is an intriguing projection, apparently timed to rain on the parade of fanboys and fangirls descending upon San Diego for Comic-Con. I've left a message for its author, Vasily Karasyov, to get my mitts on the full report.
Carrie Rickey

, Film Critic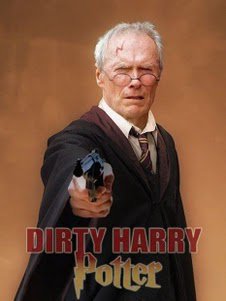 Accio photoshop! Contribute your own caption. (photoshop by Stacie Cole).