Archive: June, 2010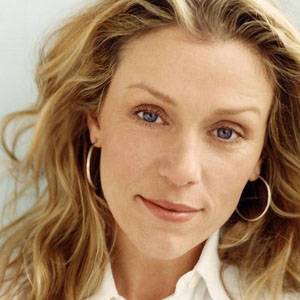 Questions, questions, so many questions. Just the FAQS:
How many movies do you see a week? (Not counting movies Flickgrrl sees for her own pleasure, on average, four).
What's your favorite movie? (Varies day by day. Casablanca. The Earrings of Madame de.... Jerry Maguire. Ugetsu. Crouching Tiger, Hidden Dragon. Dodsworth. Singin' in the Rain. Mississippi Masala. Clueless. -- and about 100 more.)
The question of whether stars are born or made is one of those chicken-or-egg questions. Seems that every time there's a demographic shift in America, Hollywood throws young stars at the screen like so many strands of spaghetti to see which ones will stick and suit the taste of the younger generation.
The Andy Hardy movies of the late '30s introduced Judy Garland, Mickey Rooney and Lana Turner, who all rose to box-office fame in the 1940s. A Date With Judy (1948) launched starlets Jane Powell and Elizabeth Taylor and starling Robert Stack to great success in the 1950s and beyond. Rebel Without a Cause (1955) showcased James Dean (who would die before its release), Dennis Hopper, Sal Mineo and Natalie Wood. American Graffitti (1973) brought Richard Dreyfuss, Harrison Ford and Paul Le Mat -- not to mention TV stars Ronny Howard and Cindy Williams -- wider attention. The mother of this periodic shift might be The Outsiders (1983) which starred the relatively-unknown Tom Cruise, Matt Dillon, Emilio Estevez, Diane Lane, Rob Lowe, Ralph Macchio and Patrick Swayze (not to mention future director Sofia Coppola).
Other youthquake films in this vein are The Breakfast Club (1985, with Molly Ringwald, Ally Sheedy, Judd Nelson and Anthony Michael Hall), Boyz N the Hood (1991, with Morris Chestnut, Ice Cube, Cuba Gooding and Nia Long) and Reality Bites (1994, with Janeane Garafolo, Ethan Hawke, Winona Ryder and Ben Stiller in the definitive Gen X film).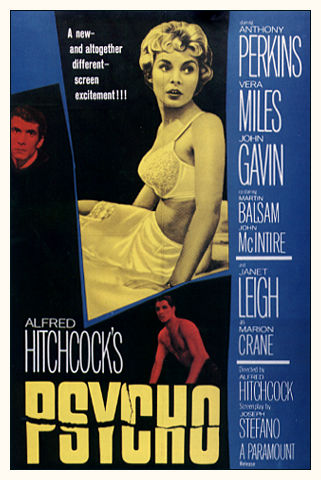 There's no shortage of movie classics hitting the big five-oh this year. Consider The Apartment, Breathless (see post below), Spartacus, and Psycho, that mother of modern horror.
Alfred Hitchcock's 1960 film updated Gothic terror for a new generation, substituting a stripped-down motel for the haunted house -- and then throwing in a haunted house for the classicists. (Hitchcock told Francois Truffaut that compositionally he liked the vertical block of the Gothic house next to the horizontal block of the motel, a juxtaposition that has the architectural effect of putting 1860 next to 1960.)
The story is simplicity itself: A moral crime (Marion Crane's adultery) is compounded by a felony (a robbery, committed in order to finance her life with her married lover) and as she worries about getting caught by the cops, she gets caught up in someone else's crime. An unsettling aspect of the film is its eerie quiet: Hitchcock described it as a "half-silent" picture, without dialogue for a full two reels.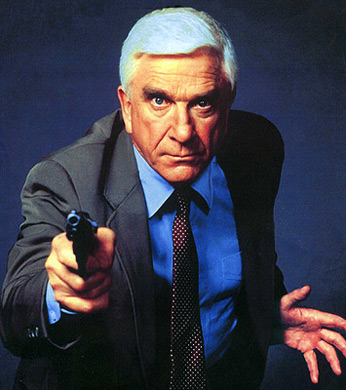 Besides Star Trek, has there ever been a decent big-screen entertainment made from a small-screen franchise?
Today's release of The A-Team occasions this question to which Flickgrrl's kneejerk response is "no, no, no." Two words: The Avengers. Two more: McHale's Navy.
A more reasoned response would consider The Muppet Movie (1979), The Naked Gun (1988), The Fugitive (1993), The Brady Bunch Movie (1995, with the Brady's still stuck in the 1970s) and Maverick (1994, carried by the charms of Jodie Foster, James Garner and Mel Gibson) and Sex and the City (2008). In that subcategory of Saturday Night Live routines expanded to features, Flickgrrl would allow The Blues Brothers (1980) and Wayne's World (1992).
Jean-Luc Godard's Breathless (1960) arrives at the Ritz/Bourse on Friday, the freshest film in town and the must-see (or must-re-see) film of the summer.
Impudent as the class clown and twice as attractive, this invigorating chase picture, Godard's feature debut, stars the Jean-Paul Belmondo as Michel, an insouciant Paris hood, and the enigmatic Jean Seberg as Patricia, a New York exchange student, doing the Franco-American mating dance on the Champs-Elysees -- as Presidents De Gaulle and Eisenhower summit nearby.
Michel aspires to be like the American outlaws he sees in Humphrey Bogart flicks; Patricia to be like the French intellectuals she reads of in The New York Herald Tribune (which she hawks on the boulevard). They are young, mercurial and in lust, and Godard's film positively vibrates from their beauty and erotic energy. The film, shot in the open air on the streets of Paris in Raoul Coutard's black-and-white cinematography, is crisp as a freshly-ironed shirt and urgent as taxi horn.

Since Dennis Hopper died over Memorial Day weekend at the age of 74, I've been thinking about his legacy. There's no denying that as an independent filmmaker (Easy Rider, The Last Movie), a keen-eyed portrait photographer and an art collector (who supported then-unknowns Ed Ruscha and Andy Warhol and was an early advocate of Basquiat, Banksy and Julian Schnabel) he was a game-changer.
But as an actor, rather than draw me into his character he intimidated with those opaque ice-blue eyes and monotonous "hey, man" rants that made me shrink from the screen. There are a couple of exceptional performances, though. He was fascinating as the enigmatic title character in Wim Wenders' The American Friend and compelling as the acid casualty in The River's Edge, unsettled by his encounters with teen alienation. As to his gargoyle performance as the psychotic Frank Booth in Blue Velvet, I was never a fan.
Hoping that the Turner Classic Movies tribute to Hopper on Tuesday June 8 will change my mind about his early, mainstream Hollywood flicks, but as I remember Rebel Without a Cause and The Sons of Katie Elder, Hopper was a serviceable supporting actor, memorable mostly for his eyes, watchful and haunted. Also looking forward to reconsidering Easy Rider -- which I haven't seen for about 10 years -- to see if it's more than a just counterculture travelogue set to good Byrds music. When Easy Rider came out, Ellen Willis astutely observed, "But in fact, what was Easy Rider but another superromantic account of individual rebellion against the straight world, depicted as every northern liberal's fantasy of the implacable south?" (Here's a link to her review in the New York Review of Books. Hat tip: Movie City News.)

Marmaduke, the live-action one about the cartoon Great Dane, opens tomorrow, the latest casualty of an epidemic gripping Hollywood: The Talking-Dog Movie. The best that can be said about it is that the voice of the overeager canine is supplied by Owen Wilson, who sounds like John Wayne on laughing gas. (Similarly, Drew Barrymore and George Lopez supplied terrific voice work for Beverly Hills Chihuahua, similarly an Alpo ad posing as a feature film.)
There are a handful of talking-dog films worth talking seriously. Up (2009, that's Dug, in his cone of shame, pictured), The Adventures of Milo and Otis (1989), a Japanese nature movie reinvented by Dudley Moore's invention of dialogue for the canine and feline costars) and Baxter (1991), an eerie French film about a reflective dog whose boy is a Fascist-in-training.
Do you nominate any others? Here's Vadim Rizov on the talking-dog phenom. Your thoughts?
Where high-test coffee fails, sometimes an inspirational movie speech succeeds in rousing the central nervous system. Here's one that works for me. (Hat tip: Dennis Cozzalio.)
Which movie speeches work for you? I'm fond of Reese Witherspoon's valedictorian speech at the end of Legally Blonde and Jimmy Stewart's filibuster in Mr. Smith Goes to Washington, but those are longish. Can you think of shortish ones. And can you place the score accompanying this clip? I'm guessing it's from Independence Day.