Archive: May, 2011
Carrie Rickey

, Film Critic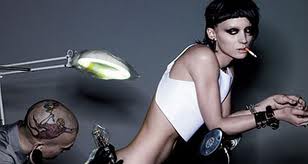 Looking ahead to the December release of David Fincher's The Girl With the Dragon Tattoo, the Hollywood remake of the cracking Swedish film, first installment of Stieg Larsson's Millenium Trilogy, readers grumble, "Why remake a perfectly fine film for the American market?
Here are some answers.
The Magnificent Seven (remake of The Seven Samurai)
Carrie Rickey

, Film Critic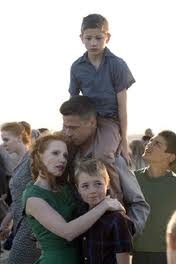 The Hangover, Part II opens today. In the coming weeks, Cannes Palme d'Or winner Tree of Life, the last installment of Harry Potter, The Green Lantern and the sci-fi Western Cowboys and Aliens will open. What are you most looking forward to?
Here are some other titles: Super 8, J.J. Abrams' '70s-era sci-fi thriller; Larry Crowne, a downsizing dramedy written, directed by and co-starring Tom Hanks; The Help, from Kathryn Stockett's best-selling novel set in Civil Rights-era Mississippi.
Which most whets your moviegoing appetite?
Carrie Rickey

, Film Critic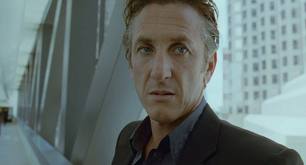 Is there an actor who incites more controversy than Sean Penn? The screen star, who has a small but decisive role in Terrence Malick's Tree of Life, gets mixed reviews from critics Glenn Whipp and Glenn Kenny.
I've always admired the singularly challenging actor/writer/director determined to swim against the Hollywood mainstream, even if I don't always like his confrontational characters and attitude.
As his soul-roiling agitation sets him apart from other actors of his generation (he burst on screen 30 years ago in Taps, a thoughtful contrast both to the muscular authoritarian Tom Cruise and the idealistic Tim Hutton), so it distinguishes his work as a filmmaker.
Carrie Rickey

, Film Critic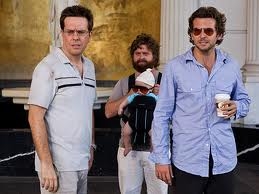 Just in time to promote the release of The Hangover, Part II, XFINITY celebrates 20 billion On Demand views since 2003 with The Hangover (2009) its most-viewed new-release film. Nationally and locally, The Blind Side and Couples Retreat are the next two most-viewed movie titles.
On Demand offerings include television, music and children's entertainment, so that 20 billion figure isn't all movies. (Movie views account for approximately 25 percent of that 20 billion.) Entourage, The Sopranos and South Park are the most-viewed television titles in Philadelphia, a slight deviation from the national favorites of South Park, Entourage and Sex in the City.
Given that at the movie box office in 2009, The Hangover was the #6 film, The Blind Side ranked #8 and Couples Retreat #29, it suggests that many viewers will go out to theaters for spectacles such as Avatar, Transformers and Twilight, but will wait to see character-driven films at home.
Carrie Rickey

, Film Critic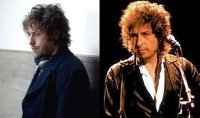 Bob Dylan, the metaphysician who diagnosed the subterranean homesick blues, is 70 today. May he stay forever young.
From Don't Look Back (1967), D.A. Pennebaker's documentary attempt to unwrap the enigma inside the riddle of Dylan's troubadour persona, to I'm Not There (2007), Todd Haynes' impressionistic reconstruction of the many lives of Dylan, starring Heath Ledger as the romantic figure, Cate Blanchett as the electric musician and Richard Gere as the outlaw artist, Dylan has denied and defied attempts to simplify him or classify him.
In between these two film landmarks are Sam Peckinpah's Pat Garrett and Billy the Kid (1973), featuring Dylan as shy outlaw named Alias, Renaldo and Clara (1978), Dylan's broody account of his Rolling Thunder Review, Masked and Anonymous (2003), Larry Charles' bizarro film starring Dylan as a folkie recluse living in Mexico and No Direction Home (2005), Martin Scorsese's elliptical portrait of the enigma.
Carrie Rickey

, Film Critic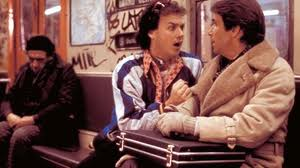 A terrific interview with Michael Keaton last week in the Los Angeles Times reminds readers that this most supremely talented figure, best known as the title character in the 1989 Batman, made the raucous comedy Beetlejuice and the nuanced rehab drama Clean and Sober within in the same calendar year, 1988. Which other actors deserve the Michael Keaton prize for knocking it out of the park in two very different genres in the same year?
My top-of-head responses: Denzel Washington in Devil in a Blue Dress and Crimson Tide (1995) and Diane Keaton in First Wives Club and Marvin's Room (1996). Your nominations? Alternatively, your favorite Michael Keaton performance?
(I still haven't stopped laughing at his debut in Night Shift as the morgue funnyman. That's 29 years ago.)
Carrie Rickey

, Film Critic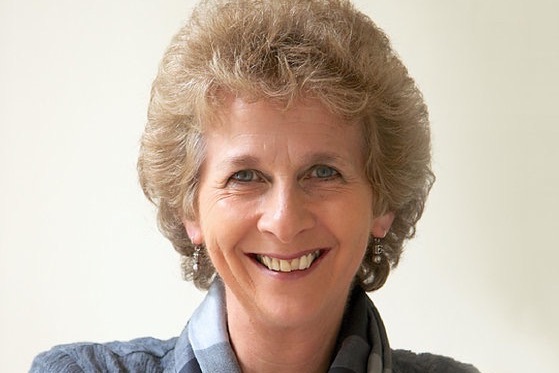 Your caption to this photo of Jane Fonda, 73, owning the red carpet at Cannes?
Mine: Please please please get scriptwriter to pen movie starring Fonda and Helen Mirren as masters of the universe.
Carrie Rickey

, Film Critic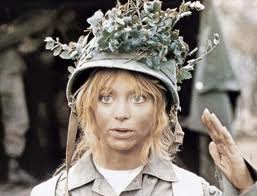 Not so very long ago, in 2007 it was, Christopher Hitchens wrote "Why Women Aren't Funny," a sourpuss essay that argued gals lack a funnybone, an assertion almost as preposterous Freud's hypothesis that women suffer from penis envy (which, as everyone knows, is a male malady). And then, last weekend "Bridesmaids" starring Kristen Wiig and Maya Rudolph, made $24 million. Women are officially funny now.
So when did they ever stop making us laugh?
I won't be defense attorney here. Or use the lame excuse of Bridesmaids' success to say that as of Friday May 13, 2011 women became funny again. Instead, I submit Exhibits A through J as proof of Why Women Are Funny: