Archive: December, 2010
Carrie Rickey

, Film Critic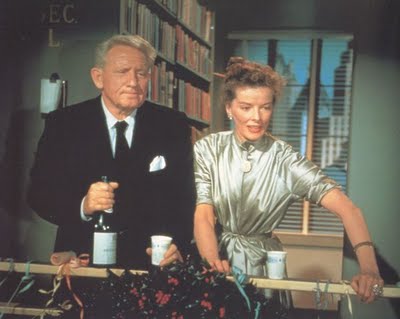 This post shares the title with my colleague Alonso Duralde's charming, comprehensive and user-friendly book devoted to Yuletide movies.
Everyone's favorite family evergreens are here -- The Bishop's Wife, Elf, It's a Wonderful Life, Little Women, Meet Me in St. Louis, Miracle on 34th Street, The Preacher's Wife and This Christmas.
But it's the surprising titles -- Chris and Paul Weitz's About a Boy, Allen Reisner's tearjerker All Mine to Give, John Huston's The Dead, William Dieterle's noirish I'll Be Seeing You, Keith Gordon's lovely wartime parable A Midnight Clear, Danny Boyle's hearthwarmer Millions, Gillian Armstrong's off-center Starstruck, that make Duralde's book such a gift.
Carrie Rickey

, Film Critic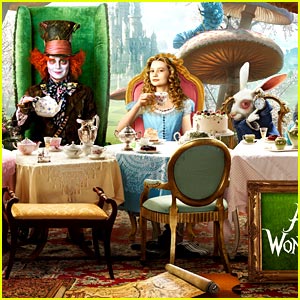 Computer-generated imagery has yet to replace old-fashioned starpower. According to Forbes magazine, the top box-office stars of 2010 are actual actors.
You can probably guess the top box-office magnet. (Click link). Pictured are the #2 and #3 top box-office draws, Johnny Depp and Mia Wasikowska, co-stars of Alice in Wonderland. #4 is Robert Downey, Jr.
What Forbes does not mention, but which is of note for those who believe in equal representation on screen, is that of the ten top box-office films, only three had significant female characters. That would be Wasikowska in Alice, Kristen Stewart in Twilight: Eclipse and Emma Watson in Harry Potter and the Deathly Hallows, Part I. That's consistent with the stats that women characters represent 29 % of the leads in Hollywood films. I couldn't fail to notice that the females in top box-office films are around 20 and the men average 40 years.
Carrie Rickey

, Film Critic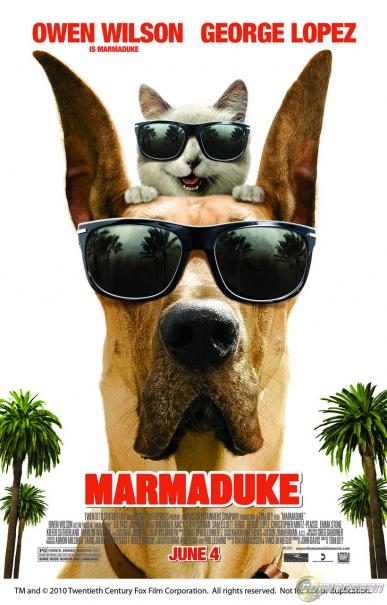 As I sifted through titles to put together a 10-best list, couldn't help but make a separate column for 10-worst of 2010. Lousy movies are like bad fast food, familiar ingredients indifferently crammed into a familiar package . Call 'em unhappy meals.
The Back Up Plan: What not to expect when J. Lo's expecting.
The Bounty Hunter: Two appealing actors, Jennifer Aniston and Gerard Butler, in a rancid rom-com.
Carrie Rickey

, Film Critic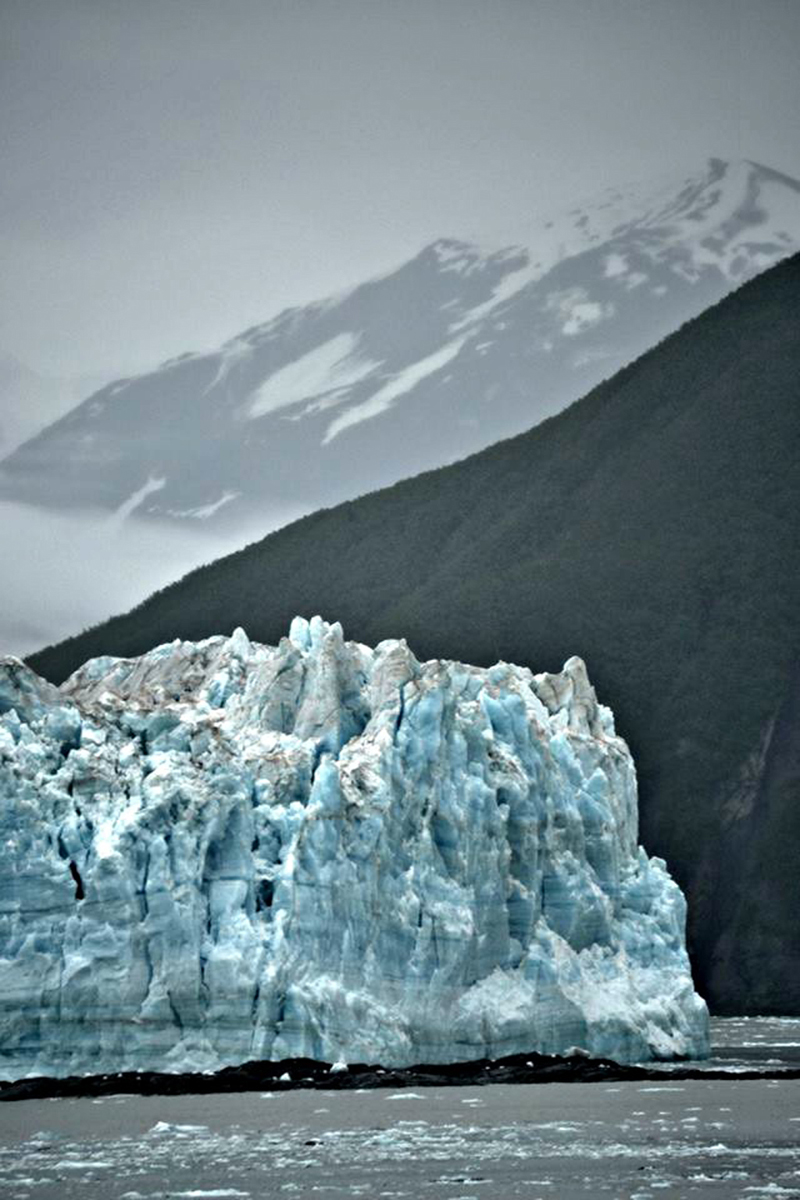 What an eccentric, prolific - and streaky - career writer/director Blake Edwards enjoyed.
Operation: Petticoat (1959), a naval farce aboard a pink submarine, is the drollest of service comedies. Breakfast at Tiffany's (1961), while it bore zero resemblance to the Truman Capote story on which it's based, defines New York during the Mad Men era. Days of Wine and Roses (1963) captures the lives of alcoholics like almost no film before or since. The Pink Panther (1964) is hilarious Continental slapstick. Experiment in Terror (1962), about a madman extorting a bank teller, remains a most effective bloodcurdler. 10 (1979), the one about Dudley Moore's midlife crisis, is a knowing comedy about male menopause. S.O.B. (1981) and Victor/Victoria (1982) are classic show-business satires. And Micki and Maude (1984) is a great screwball comedy about bigamy.
Edwards, beloved spouse of Julie Andrews, was a sculptor, recovering alcoholic, and most keen observer of men who had trouble controlling their appetites. Loved his movies. You?
Carrie Rickey

, Film Critic

Once again, it's looking like biography is destiny at Oscar time. And it precedes the popular appetite for reality television by many years. The odds for getting a statuette have always been greater for a biopic than for any other genre: Roughly 25 per cent of best-picture winners, including Lawrence of Arabia, Out of Africa and A Beautiful Mind, have been biopics. And this year the reality-based The Fighter (about Boston welterweight "Irish" Micky Ward and his brother, Dicky Eklund), The King's Speech (about King George VI and his speech therapist) and The Social Network (about Facebook creator Mark Zuckerberg and his pal Eduardo Saverin) are presumptive faves for best-picture nominee. And it might be a longshot for best animated feature, but the J.D, Ackerley memoir My Dog Tulip is a contender.
The acting categories are looking a lot like Modern Biography, too, what with likely bids for Mark Wahlberg and Christian Bale as lead actor and supporting for The Fighter, ditto Colin Firth and Geoffrey Rush for King's Speech, Jesse Eisenberg and Andrew Garfield for Social Network and James Franco as adventurer Aron Ralston in 127 Hours.
In the hunt for best lead actress are Naomi Watts (spy Valerie Plame in Fair Game), Hilary Swank (as Betty Anne Walters, who defended her brother in court in Conviction), Diane Lane (as Penny Tweedy in Secretariat). Two of the best supporting actress turns I saw were in the John Lennon story Nowhere Boy, with Kristin Scott Thomas as his Aunt Mimi and Anne-Marie Duff as his mother Julia.
Carrie Rickey

, Film Critic

UPDATE: 40 minutes after I posted this, the Motion Picture Association overturned Blue Valentine's NC-17 designation and re-rated it R.
Critics of American movie ratings long have puzzled over the system that gives an R (under age 17 not admitted without parent or guardian) to a movie in which a woman is carved up by a chain saw and an NC-17 to one that shows a woman being sexually pleasured.
From such ratings by the Motion Picture Association of America, one might conclude that sexual violence against women is OK for American teenagers to see, but that they must be 18 to see consensual, loving sex.
Carrie Rickey

, Film Critic

Question of the week, asked by more than one reader: "How hot is the kiss between Jim Carrey and Ewan McGregor in I Love You, Philip Morris? Although not tepid, it is not as red-hot as the kiss between McGregor and Jonathan Rhys-Meyers in The Velvet Goldmine (1998). Although saucy, not so much as that marinara-splashed buss between Spaniel and mutt in Lady and the Tramp (1955).
What is the mother of all puckers? What makes a great movie kiss? If it's surprising, furtive, transgressive or Hitchcocky.
Surprising: Spider-Man (2002), when title figure Tobey Maguire slithers headfirst down a wall to give girlfriend Kirsten Dunst an upside-down kiss. (If memory serves, Tony Curtis does something like this in Trapeze[1956] hanging from his feet, swinging to meet the mouth of Gina Lollobrigida in mid-air.)
Carrie Rickey

, Film Critic

It's officially awards season. We know this because the obligatory royals-are-just-like-us film is upon us. I'm a complete sucker for the genre. So is Oscar. These movies inevitably snare actor or costume honors.
In years past, it was The Queen (she has in-law troubles!), Marie Antoinette (she has infertility problems!) and Young Victoria (she has a bossy mom!). This season, it's The King's Speech (he has a speech impediment!), starring Colin Firth as George VI, father of the present queen and the reluctant monarch who united his nation during World War II, and Geoffrey Rush as Lionel Logue, rhymes-with-rogue, George's unorthodox speech pathologist.
Saw it this morning. Firth's turn as the repressed royal who battles his stutter with the resolve he would bring to his nation's fight with Hitler grabs you in the heart and doesn't let go til it wrings tears of joy. Rush, wily and poised and patient, is equally moving. Before today, I would have thought the presumptive Oscar front-runners were Michael Douglas as the slithery figure in Solitary Man, James Franco for his you-are-there performance as outdoorsman Aron Ralston, pinned under a boulder in 127 Hours or Jesse Eisenberg as the affectless Mark Zuckerberg, who creates Facebook in his image in The Social Network. Haven't seen all the Oscar-eligible films yet, but I can't imagine a performance to beat Firth's, whose constitutes a one-man royal flush.