Carrie Rickey, Film Critic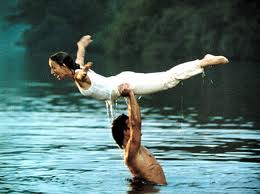 Dirty Dancing is like The Godfather. It's a classic and you don't mess with it or otherwise try to improve, rethink, or update it. It's a great story. Period. But in a twist worthy of a 1930s Hollywood musical, Kenny Ortega, who choreographed the 1987 Patrick Swayze/Jennifer Grey dancing romance set in the Catskills during the 1960s, has been named the director of a Dirty Dancing update.
To paraphrase the film's most memorable line: Nobody puts Baby in a reboot!
While I genuinely enjoy the snap and crackle of Ortega, who directed Newsies (a musical starring the very young Christian Bale), High School Musical (introducing Zac Efron) and was involved with the Michael Jackson tour that never happened because of the star's untimely death (This is It), how do you take Eleanor Bergstein's autobiographical story and transpose it to another period?
Carrie Rickey, Film Critic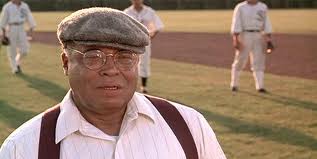 Yesterday the Academy of Motion Picture Arts and Sciences announced that James Earl Jones, the voice of America, will receive an honorary Oscar at a November ceremony where Oprah Winfrey will get the Jean Hersholt Humanitarian Award. Does this mean that the most resonant bass is officially an EGOT, winner of the so-called Grand Slam of entertainment, given to possessors of an Emmy, Grammy, Oscar and Tony?
Let the record show that Jones won an two Emmys in 1991 (for Gabriel's Fire and Heat Wave), a Grammy in 1976 (spoken word, for Great American Documents) and two Tonys, in 1969 for The Great White Hope and in 1987 for Fences. (Jones' one competitive Oscar bid was in 1971 for the film version of Great White Hope.) His honorary Oscar would make him an EGOT, right?
Wrong, according to the Los Angeles Times, which sniffs that EGOT status goes only to winners of competitive, not honorary, awards.
Carrie Rickey, Film Critic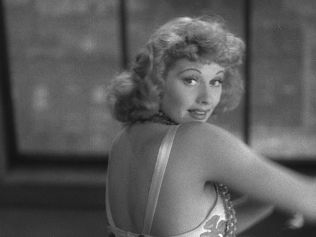 Lucille Ball, the long-stemmed looker born August 6, 1911, came to Hollywood when she was 22. For two decades. mostly at RKO Pictures, she was cast as dime-a-dance dames, b-girls and burlesque queens, ever the wisecracker, never the star. But she had the last laugh.
In the early 1950s, the studios lived in dread of television, refusing to sell their old films for broadcast or permit their stars to appear on the small screen. Nevertheless Ball and her husband, bandleader Desi Arnaz, took their radio show to television, renaming it I Love Lucy. Five years later, she and Arnaz bought the RKO real estate holding for their thriving TV studio, DesiLu. Like other smart, outspoken actresses (Eve Arden and Ann Sothern come to mind), Ball was a big-screen also-ran who became a queen of the small screen. This is not to say that Ball's big-screen career was negligible.
Her television career will be celebrated this weekend on MeTV, which between Friday and Sunday will air 100 episodes of I Love Lucy and The Lucy Show.
Carrie Rickey, Film Critic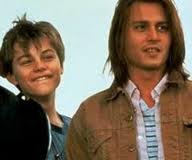 As an executive once explained, a bankable star is one whose name a banker recognizes. Now the most bankable actor? I would have guessed Will Smith or Tom Hanks. I would have been almost right: America's favorite Everymen made the Final Five in Forbes' 2011 analysis. Guess who are the Top Three? Think before proceeding to the next paragraph.
Number three on the list is America's favorite arrested-development case, Adam Sandler. Number two is the country's favorite eccentric, Johnny Depp. Number one is America's most-haunted. That's right, Leonardo DiCaprio. (That's Depp and DiCaprio in the accompanying photo, in What's Eating Gilbert Grape, where Depp played a smalltown Romeo who takes care of his mentally-retarded younger brother.)
DiCaprio? The gloom-shrouded, brow-knitting actor whose last three films -- Revolutionary Road, Shutter Island and Inception -- had him playing a character complicit in his spouse's destruction or madness -- is in many ways a surprising figure to top this list. His latest films haven't delivered the reliably upbeat takeaways of Hanks' and Smith's goal-oriented movies. Nor do DiCaprio films have the slapstick or laughs provided by Sandler and Depp. While Di Caprio was the heartthrob of Romeo + Juliet and Titanic, nothing about his recent efforts that would draw audiences hungry for romance.
Carrie Rickey, Film Critic
Who knew that Marion Cotillard, Oscar-winning French actress (La Vie en Rose) and gravely beautiful presence in Public Enemies and Inception, had such practical wisdom for getting taking seriously in the workplace?
Another possible title for this Funny or Die short might be, "They don't speak English." Your suggested title? Favorite Cotillard performance?
Carrie Rickey, Film Critic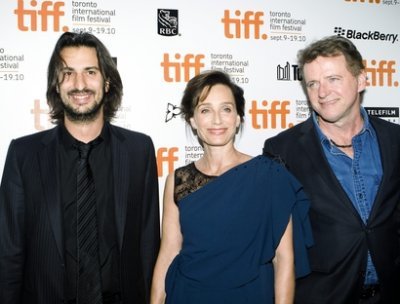 For Gilles Paquet-Brenner, 36, the French filmmaker best known for for Pretty Things (2001), his good twin/bad twin thriller starring a newcomer named Marion Cotillard, it was time to make something more "substantial." He was 33 when he read Tatiana de Rosnay's novel Sarah's Key. The story of French Jews rounded up in Nazi-occupied Paris and sent to Auschwitz was a coup de foudre, a thunderbolt, to the heart.
"I completely identified," says the cow-eyed auteur on a recent visit to Philadelphia. "My grandfather was a German Jew, a musician, who married my Parisian Catholic grandmother, also a musician." Grandpere was turned over to Gestapo authorities by the French and died in the death camps. "My mother grew up without her father. I grew up without a grandfather." There was a mangled branch on his family tree.
Sarah's Key stars Kristin Scott Thomas as a contemporary journalist reporting about the French roundup of Jews in 1942 when she discovers a disturbing personal connection to the events dramatized in emotional flashbacks. "There have been very few French films about the deportation of Jews during the Occupation," says Paquet-Brenner, whose movie is generating Oscar buzz.
Carrie Rickey, Film Critic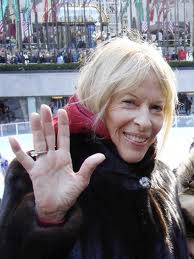 You may not know the name Polly Platt, but you sure know the movies that this art director-turned-producer had a hand in. The Last Picture Show. Paper Moon. Broadcast News. Terms of Endearment. Say Anything. Bottle Rocket. Oh, yes, and she brought Matt Groening to James L. Brooks to make The Simpsons.
"Movies are a team sport, and she made teams function," eulogized Brooks yesterday of the woman whose eye, ear and taste were so instrumental in the success of his own films as well as those of Peter Bogdanovich (her first husband), Cameron Crowe and Wes Anderson.
Anne Thompson describes Platt, a dynamo felled by Lou Gehrig's disease, as a "driving force" on movies. There is no job description for her considerable creative talents. Part art director (the first woman in the Art Director's Guild), part dramaturge, part mentor, she occupied a singular role on many of the most memorable films of the past 40 years. She was irrepressible. She is irreplaceable. She is The Godmother of Hollywood humanism. She was an artist whose art was to make people greater artists.
Carrie Rickey, Film Critic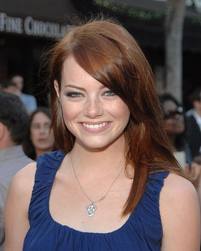 Can you have too much of a good thing? In the case of Emma Stone, the offbeat 21-year-old redhead possessed of the whiskey voice of the 87-year-old Lauren Bacall, I sure hope not. By early August, the wisecracking star of Easy A will have three films simultaneously in theaters. As she herself might ask: seriously?
Friends With Benefits, in which she has a cameo as Justin Timberlake's ex-, opened last week. Crazy Stupid Love, with Stone as a law student romanced by Ryan Gosling, opens Friday. And in The Help (opening August 10), set in the Civil Rights-era, Stone stars opposite Viola Davis as an aspiring journalist who collects the oral histories of her town's exploited domestics.
Much as I find her appealing -- Stone has this intelligent-but-impulsive quality that's irresistible -- I worry that by the time the Spider-Man reboot comes to theaters next year (with Stone opposite Andrew Garfield's Spidey), she will be overexposed. How can we miss her when she won't go away?
Carrie Rickey, Film Critic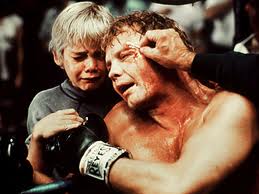 According to Smithsonian (hat tip, Vulture) scientists have found in laboratory situations that The Champ -- the bathetic 1979 remake with Ricky Schroder, not the fine 1931 original with Jackie Cooper -- is the most effective producer of tears. Is that the saddest they've got?
According to the article:
Carrie Rickey, Film Critic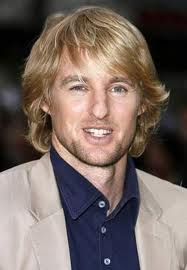 Will Owen Wilson get an Academy Award nomination for his role as the starstruck time-traveler in Woody Allen's Midnight in Paris? If Wilson does -- and I'm guessing that the zen slacker will -- it will be his second bid: In 2002 he won a screenwriting nomination for his collaboration with Wes Anderson on The Royal Tenenbaums.
Will he win? Probably not. The playing field is dramatically slanted against comedy. But he is enormously gifted, both as a screenwriter (he co-wrote Bottle Rocket and Rushmore) and as a one-of-a-kind actor.
Wilson's gee-whiz sunniness as the hack writer who has a brush with Jazz Age greats Ernest Hemingway and Gertrude Stein elevates a second-tier Allen movie to first-rate entertainment. Wilson's forte, tweaking drama from comedy and tickling humor from despair, is in large part responsible for putting Midnight in Paris on track to be Allen's biggest success. (Hannah and Her Sisters made $40 million in the U.S. in 1986, roughly $77 million in 2011 dollars. So far Midnight has earned $77 million worldwide.)